AUSA NEWS: Israeli Company Showcases Enhanced Remote Weapon System for Vehicles (Updated)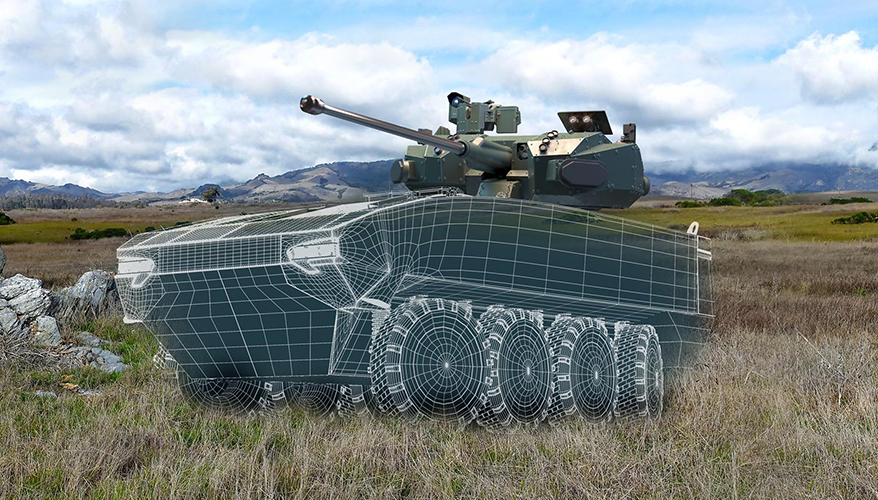 Enhanced SAMSON 30mm Integrated Remote Weapons System (RWS) for light vehicles.
Rafael Advanced Defense Systems illustration
Israel-based Rafael Advanced Defense Systems showcased an upgraded Samson 30mm Integrated Remote Weapons System at this year's Association of the United States Army annual conference, which the company says can increase a vehicle's lethality and survivability.

The turret can be mounted on lightly armored and high-mobility vehicles, said retired Israeli Defense Force Brig. Gen. Michael Lurie, vice president and head of the land maneuver systems directorate at Rafael.

The turret was designed using an open architecture platform that allows for various integrations and upgrades to be made depending on customer requirements.

"When you take a simple vehicle and you put a weapon station on it, it becomes a combat machine. Once it's a combat machine, you want to add other things — better protection, more firepower, communications, information," Lurie said. "Once you start adding things on, it gets complicated."

Rafael made its own modifications with its own technologies, he said. He explained that the Samson RWS is fully collaborative with the company's Trophy Active Protection System, which deploys projectiles to neutralize incoming threats before they hit a vehicle. Samson can also be integrated with Spike-LR 1 and Spike-LR 2 multi-purpose guided missiles and the Spike Firefly, a miniature loitering munition drone.

The Samson 30mm is related to Rafael's medium caliber weapon system that was a key component of Oshkosh Defense's $942.9M contract to bolster the artillery of the Stryker infantry carrier vehicle, according to a Rafael press release.

Lurie also stressed that Rafael designed the system's computer power to grow as the defense industry continues to modernize and integrate artificial intelligence technology.

"We're looking at ... at something that will evolve," he said.

In addition, the system is equipped with a unified user interface for all subsystems, an inherent hatch for close-proximity situational awareness, and under-armor ammunition that boosts a vehicle's lethality. All of this combined enables the turret to transform a light vehicle into a mobile weapon comparable to a battle tank, according to the company.
Update: This story has been updated to include information regarding Oshkosh Defense's contract.
Topics: Land Forces