AUSA NEWS: Army Bolstering Synthetic Training to Maintain Overmatch Against Adversaries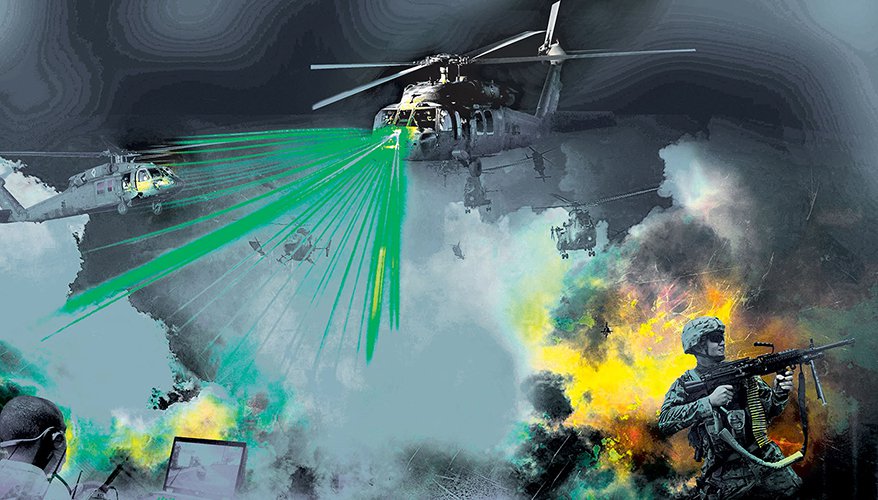 Army photo-illustration
The Army is looking to double down on training and simulation technologies to outpace the military modernization efforts of U.S. adversaries, a senior officer said Oct. 12.

Considered one of the highest priorities of Army Futures Command, the Synthetic Training Environment, or STE, program office is overhauling the service's legacy systems with new technologies. The STE offers soldiers immersive training scenarios that combine live, virtual and constructive training with gaming environments in order to replicate the physical world and prepare troops for high-end warfare.

Brig. Gen. William Glaser, the director of the synthetic training environment cross-functional team, said the Army's training apparatus is an "asymmetric advantage" over its adversaries that it cannot afford to lose.

"For the last 20 years, our competitors have been watching everything we've been doing on the battlefield, and they've been changing as well," he said during a panel at the annual Association of the United States Army's conference in Washington D.C. "We don't possess the overmatch that we have had in the past."

While a complete version of the STE won't be available for some time, Glaser said the training environment must start being used at the lowest tactical levels of the service and eventually scaled all the way up to mission command training. This will allow for the CFT to identify and work through issues which will also benefit the technology's software design, he added.

The CFT is currently seeking open-architecture systems that are easy to use and allow for multiple training sequences, Glaser said.

"The legacy training systems that we've had in the past have been excellent at providing top-end training events," he said. However, "they weren't easy to use. They weren't cheap. They typically had to have a contracting overhead in order to provide that training."

Open architecture systems would allow the Army to avoid vendor lock, Glaser said. That would also enable nontraditional partners, such as small businesses, to participate in the effort.

"We're going to have gaps, … [but gaps are] where small businesses are going to have so much innovative research and capabilities," said Timothy Bishop, deputy program executive officer for the Army's Program Executive Office for Simulation, Training and Instrumentation.
Topics: Training and Simulation, Army News