AUSA NEWS: McConville Says Half of 'Signature Systems' Fielded by 2023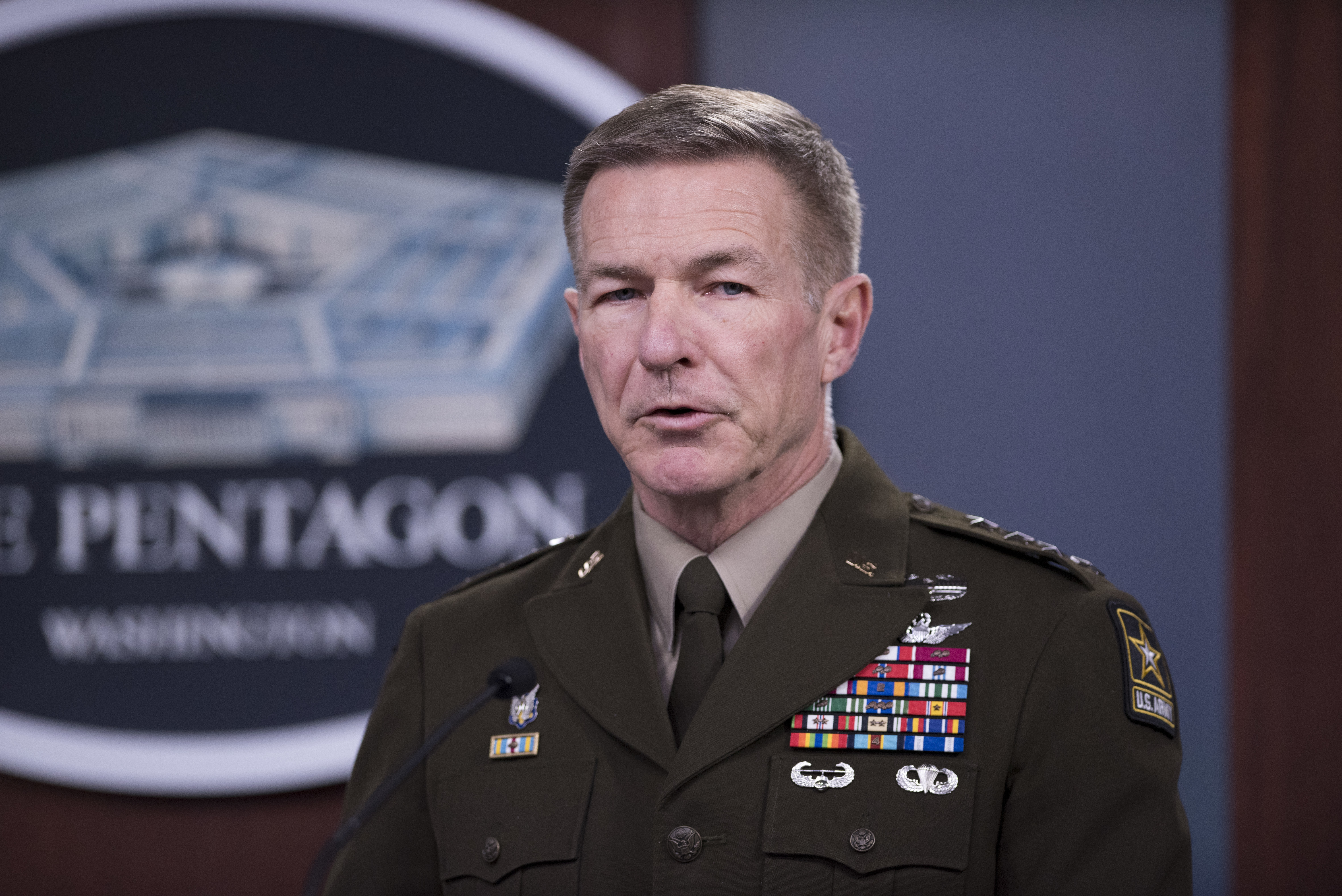 Public Domain
By the end of fiscal year 2023, more than half of the Army's signature systems for modernization will be in the hands of warfighters, said Army Chief of Staff Gen. James McConville Oct. 12.

Twenty-four of the Army's 31+4 programs — the technology service leadership has identified as most important for modernizing the force — will be fielded by the end of fiscal year 2023, McConville said during a speech at the annual Association of the United States Army's conference in Washington, D.C.

"America's Army and its people are transforming for the future," he said.

The service's signature efforts fall under a number of priorities: long-range precision fires, next-generation combat vehicles, future vertical lift, network modernization, assured positioning, navigation and timing, air-and-missile defense, soldier lethality and the synthetic training environment. These priorities were shielded from budget cuts despite a drop in the Army's funding request for fiscal year 2022, according to budget documents.

One technology that will be ready by the end of the year is the Army's network, which is being tested at Project Convergence '21, McConville said. The network "underpins" the service's modernization enterprise, he said.

"It must be resilient, it must be reliable, and it must be able to operate in the dirt in a contested environment," he said.

Meanwhile, he noted the military's first hypersonic missiles — which can fly faster than Mach 5 and retain maneuverability — will be fielded next year. Adversaries like China and Russia are racing to develop their own hypersonic technology.

Directed-energy-based counter-drone systems will also be fielded quickly, he noted. The need for them is urgent because enemy unmanned aerial systems may soon be the improvised explosive devices of the future, he said. IEDs were the scourge of the Iraq and Afghanistan wars, killing and maiming soldiers and civilians alike.

Additionally, progress is being made within the Optionally Manned Fighting Vehicle program, which will replace the Bradley tank, McConville said. Five companies are currently competing for a contract to build the system.

The program is ahead of schedule, and the Army is planning to test eight prototypes with robotic combat vehicles, he said.
McConville also noted that the service's first unit will receive the Armored Multi-Purpose Vehicle — the replacement for the aging M-113 platform — this year, he said.

The Army is moving forward with modernization by adopting the ReARMM, or Regionally Aligned Readiness and Modernization Model, this month. The model is aimed at aligning units with combatant commands, which will "deepen institutional knowledge," he said.

"By getting our units in the cycles for training, deployment and modernization, ReARMM will enable us to take care of people without sacrificing readiness for today and while transforming to stay ready for tomorrow," he said.
Topics: Army News