AUSA NEWS: Defense Dept. to Regularly Host Demos of Industry's Counter-Drone Tech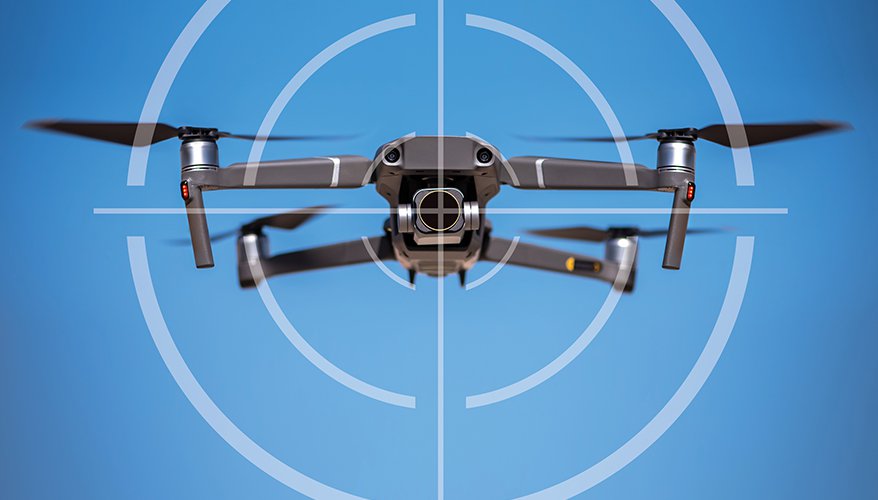 iStock photo
The Pentagon's Joint Counter-Small Unmanned Aircraft Systems Office plans to host industry demonstrations twice a year to offer contractors an opportunity to showcase their technologies that could help defeat enemy drones, officials said Oct. 11.

Small UAS operated by non-state across have already appeared on battlefields in the Middle East. They can be used for intelligence, surveillance, reconnaissance and strike missions, noted Army Col. Robert Hensley, the office's chief of staff.

While traditional air defense assets would be tasked with defeating large drones, the Defense Department needs other technologies to counter smaller platforms.

The department recently began hosting a series of industry demonstrations at Yuma Proving Ground, Arizona, as it searches for innovations that could help the U.S. military combat the threat. Going forward, Hensley's office plans to continue hosting them semi-annually.

"That really is all about bringing on new solutions — materiel solutions, non-materiel solutions," he said at the Association of the United States Army's annual conference in Washington, D.C. "This technology is evolving so rapidly. We can't be pigeonholed into a rigid process. We're developing ways to onboard [capabilities] to ensure that we're getting the latest technology to the warfighter."

The first demo in the series took place in April and showcased "low-collateral effects interceptors." Three vendors participated.

"The demonstration supported future development efforts to field capabilities where countering small UAS requires minimal collateral damage to the surrounding environment," said Army Col. Greg Soule, division chief in the acquisition and resources division at the joint counter-drone office.

The second event, which was held in September, had five industry participants and involved ground-based aerial denial and handheld/dismounted solutions, according to his slides.

They include ground-launched capabilities with no in-flight terminal guidance that can defeat one or multiple small UAS, and capabilities that are handheld or attached to service members weapons while conducting discounted operations, he explained.

A third demo, slated for April 2022, will explore industry's high-powered microwaves as well as counter-UAS-as-a-service solutions, Soule said.

"We intend to provide future recurring opportunities to industry on a semi-annual basis, each with its own designated focus area," he said.

The Pentagon wants counter-drone technologies that fall into six "requirements capability bins," to include command-and-control and tools that enable the detection, tracking, identification, defeat and exploitation of enemy systems.

"We've heard from numerous industry partners that they're ready to show us what capabilities they've developed or improved using their own R&D dollars," Soule said. "Here's their chance."

The Defense Department will issue calls for white papers or other solicitations to find out what industry has to offer before selecting which companies will be invited to participate in the demonstrations.

The counter-small UAS office is interested in exploring technologies that fill capability gaps or are "better, faster and cheaper" than existing solutions, Soule said.

"If their product fills a gap for us … then the next step will be to bring in the services and make sure that they're aware of what we saw out there," Soule said. If the services are interested, the office will potentially begin an "on ramp" process and pursue the capability, he added.
Topics: Army News