AUSA NEWS: Air Wolf Program May Give Army Unprecedented Battlefield Speed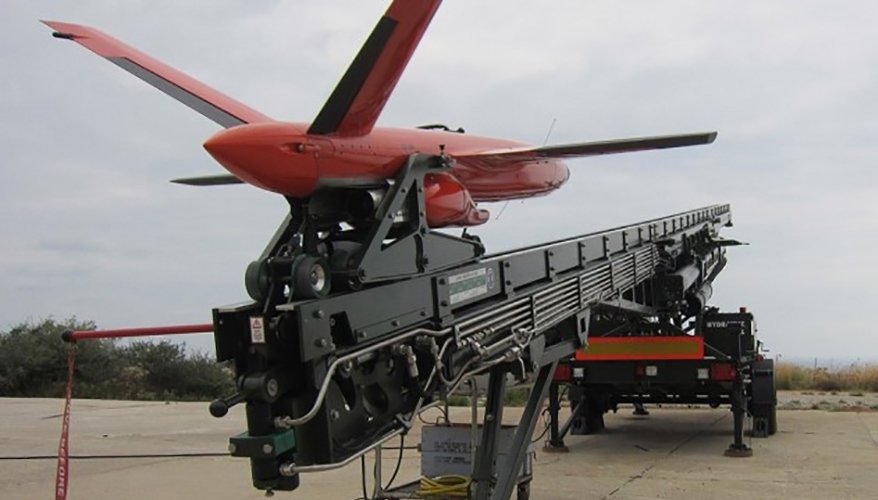 Kratos photo
Aircraft manufacturer Kratos is under contract with the Army to evaluate the possibility of converting one of its target drones into a high-speed unmanned aerial vehicle.
The Air Wolf program has the potential to give the Army unprecedent control and speed on the battlefield with the platform reaching Mach 0.7, said Steve Fendley, president of Kratos Defense and Security Systems Inc.'s unmanned systems division.
"Yeah, it's fast,", Fendley said in a recent interview. "It's a Shadow on steroids," he added, referring to the Army's tactical UAV. The only systems that the Army has that are faster are missiles.
For a comparison, a Shadow UAV's top speed is about 100 mph, a Gray Eagle drone based on the Predator flies at about 192 mph and an Apache attack helicopter's top speed is 227 miles per hour. The Air Wolf could fly over battlefields at about 538 mph with control and maneuverability that conventional missiles don't possess.
The Air Wolf is based on the company's MQM-178 Firejet air-to-air and surface-to-air aerial target.
Fendley said the drone's speed and size would make it extraordinarily survivable. At about 10 feet long with a six-and-half foot wingspan, "it's so small, it would be very, very hard for an offensive strike to take out that system."
The Air Wolf takes off from a pneumatic launcher that can be towed by a tactical wheeled vehicle.
"It's a very low-cost approach. It allows you to have successive flights very, very quickly," he added.
As for the mission, Fendley said: "It's a tactical system that applies a specific autonomous mission with specific payloads that the Army has identified to satisfy some of their mission needs." There is a strike mission and an intelligence-gathering mission, he added.
Army Futures Command has given Kratos a sole-source contract to provide the aircraft for evaluation. The company has moved from the digital engineering phase to flying the prototypes. In August, it completed a 100 percent successful flight at the Burns Flat, Oklahoma Range Facility.
While still in the research-and-development phase, Fendley said there are "several different exit ramps" for the project that could lead it to a program of record with a permanent spot in the Army arsenal.
Topics: Air Power, Robotics, Robotics and Autonomous Systems