Purdue to Host New Hypersonics Test Facility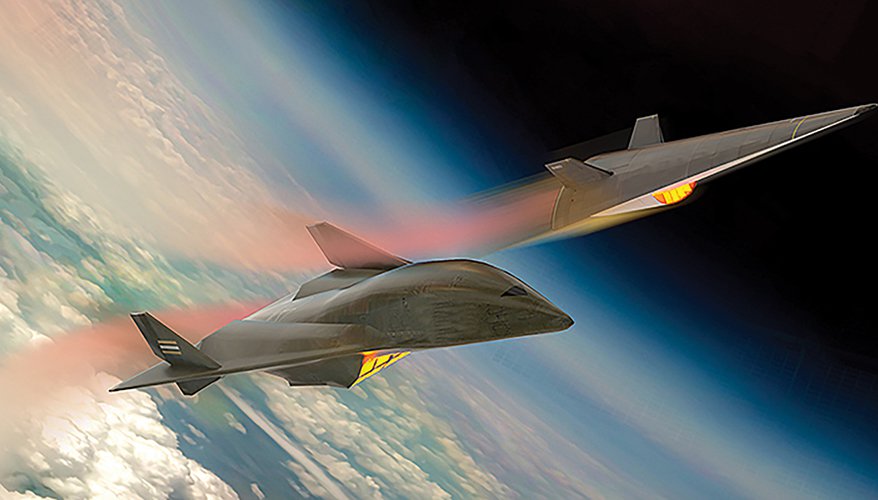 Second Bay Studios illustration
A facility to test hypersonic capabilities will be built at Purdue University's Research Park Aerospace District adjacent to the university's campus, the school announced in August.
The Hypersonic Ground Test Center, or HGTC, was announced during a two-day Hypersonics Summit hosted by Purdue and the National Defense Industrial Association.
The academic institution was chosen to be a "neutral host" for HGTC, which will be an independent consortium created and defined by industry members, said Mung Chiang, executive vice president of Purdue University and the dean of the College of Engineering.
"Purdue has the highest concentration of hypersonic talent in terms of professors and students in the country, and also a great relationship with DoD, industry and NDIA," Chiang told National Defense in an interview.
The facility will support multiple test cells and laboratories. At the time of the announcement, the consortium had eight members with more joining since, Chiang said.
"Rolls-Royce is a founding member, for example, that has already decided to invest in some of the facilities that will enable the HGTC to function," he said.
Purdue also invested in additional facilities that will bolster the center.
"The next step is to get together with all the members of the consortium to scope out the specs of the shared facilities and the modality of operation in this nonprofit consortium setting," he said. "After that, we will know exactly the timetable of the construction itself."
Prior to the announcement, Purdue — which is based in West Lafayette, Indiana — made news for a number of hypersonics-related activities including a $41 million investment to create a facility that will house the nation's first Mach 8 quiet wind tunnel, a Northrop Grumman-donated hypersonic pulse tunnel and secure manufacturing facilities, Chiang noted.
"We had a summer trifecta of hypersonics at Purdue," he said.
Topics: Emerging Technologies