GOVERNMENT CONTRACTING INSIGHTS CONTRACTING
Procurement Collusion Strike Force Gets a Boost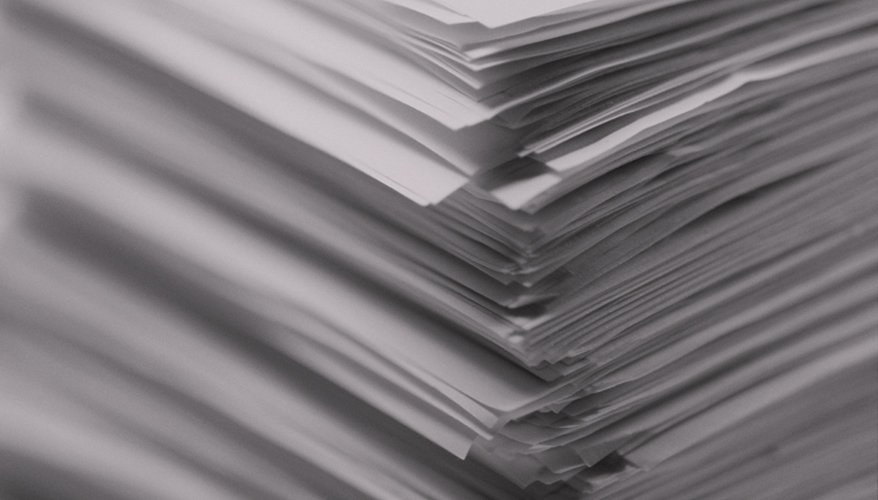 Photo: iStock
Just over a year after launching the Procurement Collusion Strike Force, the Justice Department's Antitrust Division announced new measures to further its pursuit of antitrust and related schemes in government procurement, grant and program funding. These changes expand the strike force's enforcement capacity and signal the department's enduring — and intensifying — commitment to its mission.
The strike force, or PCSF, was created in November 2019 with a mission to deter, detect, investigate and prosecute big-rigging conspiracies and related schemes. The initial coalition was limited to the Antitrust Division, 13 U.S. Attorneys, and a handful of investigative partners such as the FBI and Defense Department Office of Inspector General. That coalition has incrementally grown to include state and local agencies.
It has also added 11 new national partners: the Homeland Security Department Office of Inspector General, the Air Force Office of Special Investigations, and nine additional U.S. Attorneys.
As a result, the expanding coalition now includes 29 agencies and offices. The strike force also named the Antitrust Division's Daniel Glad as its first permanent director, solidifying PCSF's institutional role at the Justice Department.
Since its formation, PCSF has facilitated the opening of more than two dozen active grand jury investigations, covering a wide array of procurement collusion and fraud matters from defense and national security to public works projects. It has focused on expanding the use of data analytics to detect suspicious bid patterns, sharing best practices on collusion analytics, and providing trainings to federal, state and local stakeholders on both the buy and sell side of government contracting.
It has long been the case that contractors bidding on new federal awards must formally certify that their prices have been arrived at independently, that their prices have not been and will not be shared with any other competitor prior to award, and that the contractor has not induced any other competitor "to submit or not to submit an offer for the purpose of restricting competition." But with the advent of the strike force and the promise of even more scrutiny on the horizon, the number of procurement-related investigations will continue to grow, increasing risk for companies.
This will be especially true in the aftermath of the pandemic. PCSF has adapted to COVID-19, including the heightened collusion risks associated with exigent procurement by government agencies. The opportunities for fraud are increased by the unprecedented volume of government spending to combat the crisis. As of Sept. 30, 2020, the federal government had allocated an estimated $1.6 trillion in response to COVID-19.
The confluence of exigent procurements and massive spending ensure that COVID-related procurements are likely to invite strike force scrutiny for years to come. In March 2020, Attorney General William Barr underscored this focus: "The Department of Justice stands ready to make sure that bad actors do not take advantage of emergency response efforts, health care providers, or the American people during this crucial time."
Significantly, penalties for illegal restraints on trade can be both criminal and civil. Under Section 1 of the Sherman Act, criminal repercussions may include incarceration of individuals for up to 10 years and corporate fines up to $100 million or twice the gain/loss caused by the fraud.
In addition to criminal penalties, the Antitrust Division also has made it a policy to seek treble damages through civil antitrust actions to recover damages to the government. Such conduct can also result in violation of other statutes, such as the civil False Claims Act, which provides for treble damages and fines. A conviction raises the specter of potential debarment from federal contracting, which can have far-reaching effects on government contractors.
Now is the time for government contractors to ensure that they have adequate safeguards in place to prevent, detect and mitigate collusive or fraudulent procurement practices. A great starting point is the Antitrust Division's Evaluation of Corporate Compliance Programs, or ECCP, in Criminal Antitrust Investigations. ECCP discusses the criteria that the Antitrust Division considers when deciding whether, and to what extent, it will bring criminal charges against a company.
Prosecutors first consider: whether the company's antitrust compliance program addressed and prohibited criminal antitrust violations; whether the compliance program detected and facilitated prompt reporting of the violation; and the extent to which the company's senior management participated in the violation.
Prosecutors then evaluate the effectiveness of the antitrust compliance program based on nine key factors: the company's culture of antitrust compliance; program design and comprehensiveness; responsibility for, and resources devoted to, antitrust compliance; antitrust risk assessment techniques; compliance training and communication to employees; monitoring and auditing techniques; reporting mechanisms; compliance incentives and discipline; and remediation methods.
The Antitrust Division may also consider the factors laid out in the Justice Department's Criminal Division Evaluation of Corporate Compliance Programs, such as whether the program is well designed; whether it is adequately resourced and applied in good faith; and whether it works in practice.

Ross Demain is of counsel, Mike Pierce an associate, and Michael Wagner a partner at Covington & Burling LLP. Bobby Chen, an associate at the firm, also contributed to this article.
Topics: Contracting