ROBOTICS AND AUTONOMOUS SYSTEMS
DARPA Puts Robotic Software Through Paces in SubT Challenge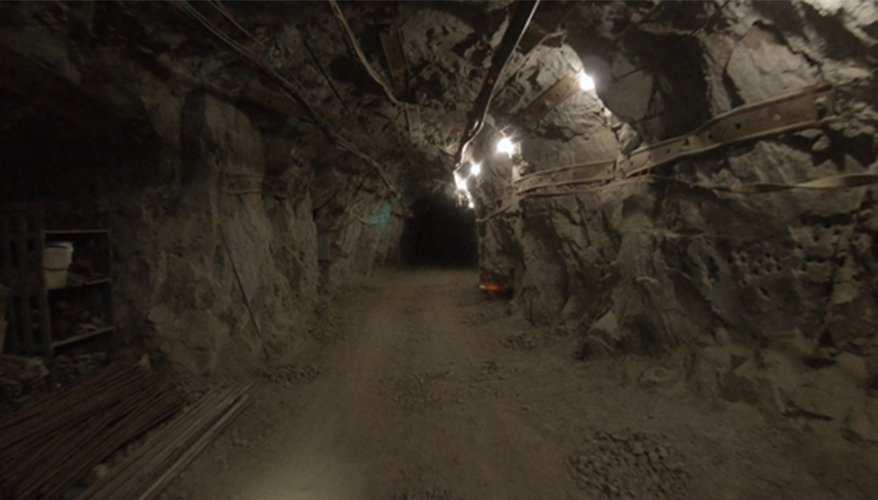 DARPA image
The Defense Advanced Research Projects Agency is working to broaden its pool of innovators as it approaches the final leg of its Subterranean Challenge.
The agency is using the challenge to help military and civilian first responders overcome issues associated with operating underground, including constrained passageways and limited situational awareness. It is hosting challenges for both physical platforms as well as software and algorithms through virtual events.
Sixteen teams competed in the virtual cave circuit in November. During the event, competitors used their technology to traverse through eight simulated caves, which were designed by Angela Maio, virtual competition lead for DARPA's SubT Challenge, using information from real man-made caves, she said during the competition.
The competing teams submitted their software before it kicked off with the expectation that their systems could autonomously map, navigate the caves, find artifacts and coordinate with multi-robot teams all while operating in degraded communications environments in the virtual realm, Maio said.
During the virtual exercises, the agency is able to test teams who coordinate their robots to autonomously perform, she said. "They have to communicate with each other, find out how to explore the environment and really take on these cave challenges."
Teams' scores were calculated by completing tasks such as collecting the largest number of artifacts in the shortest amount of time and properly reporting an item's location.
"The takeaway message for the virtual competition is it really is opening the doors to who and where some of the technology development can occur," said Tim Chung, program manager for DARPA's SubT challenge.
The items were scattered throughout the cave simulation at different levels, some in higher positions and others at ground level, Chung said during a press briefing following the event.
Software designed by Coordinated Robotics, a California-based team, won the challenge and a $250,000 prize.
DARPA is interested in a variety of underground environments, not just naturally occurring caves, Chung said. The challenge also includes urban underground and tunnel circuits.
The agency is interested in human-built tunnel environments such as mines, as well as underground urban settings, Chung said.
"Coupled with the cave scenario, which are for naturally occurring cave networks, all [of this is] culminating in technology development that will allow for us to be able to address all three of these subdomains and do so in a way that isn't always tuning or tweaking, but rather more holistically addressing the diverse challenges in these environments," he said.
DARPA held its subterranean tunnel circuit in August 2019. An urban circuit took place in early 2020. The final event, which will be a culmination of all three terrains, will take place in late 2021, according to the agency.
The final "systems" competition, which will include hardware designs, has a first-place prize of $2 million. The final virtual competition for software has prizes of up to $1.5 million.
Topics: Robotics, Robotics and Autonomous Systems