Nuclear Cost-Cutters Face Uphill Battle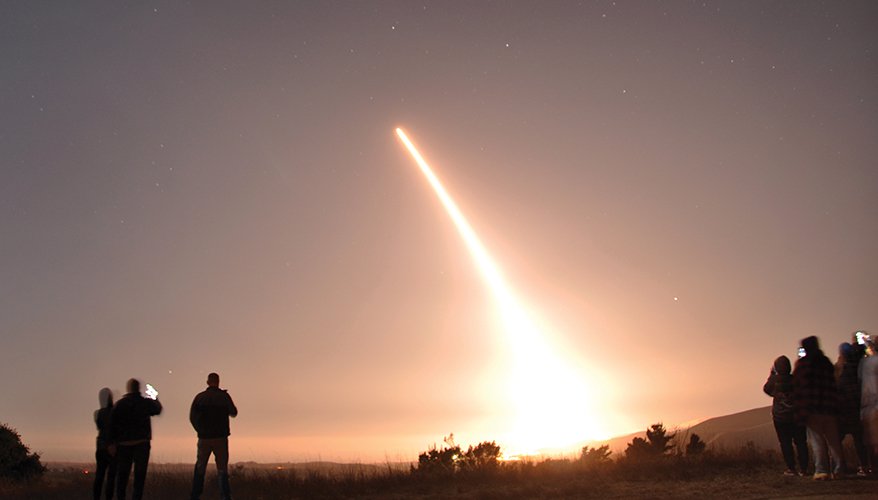 ICBM test flight
Air Force photo
Some lawmakers want to trim spending on nuclear weapons, but they face an uphill battle persuading their fellow legislators, according to the chairman of the House Armed Services Committee.
Planned modernization of strategic systems is expected to cost hundreds of billions of dollars. The Pentagon is pursuing new stealth bombers, air-launched cruise missiles, ballistic missile submarines and ground-based intercontinental ballistic missiles, while the National Nuclear Security Administration manages the warhead stockpile.
"In my humble opinion, we're building more weapons than we need," HASC Chairman Rep. Adam Smith, D-Wash, said during an event hosted by the Center for Strategic and International Studies. "We need to look at ways to have a robust deterrent in a more cost-effective manner. And that's what we're going to work towards."
However, Smith is in the minority on this issue, he noted.
"My vision … is not a vision that is supported by a majority of members of the House or the Senate, or a majority of the American people at this point," Smith said.
Many are worried that competitors such as Russia or China could gain the upper hand, which has boosted support for wide-ranging U.S. nuclear modernization, he noted.
"That argument right now is carrying the day," Smith said. "What I want to try to do is start a more robust argument about what a more cost-effective, safer approach might look like."
Growing federal deficits could boost support for reining in spending, he noted. Additionally, tighter budgets in coming years could force tradeoffs between nuclear modernization and conventional modernization.
"Even the people who don't necessarily want to spend less on defense, they want to build more ships, they want to build planes. And the more money you're spending on nuclear weapons, the less money you have for this other stuff," he said. "So the most promising aspect is … to make the case that we can meet our needs in nuclear weapons in an affordable way that frees up more money for other things."
The omnibus appropriations bill for fiscal year 2021 provided $4.1 billion for the Columbia-class submarine program, $2.8 billion for the B-21 Raider aircraft, $1.4 billion for the Ground-Based Strategic Deterrent and $385 million for a cruise missile known as the Long Range Standoff Weapon.
"As far as the individual weapons systems, … at the moment I don't see any aspect of that that's promising in terms of being able to convince people you don't need to do it," Smith said.
Topics: Budget