JUST IN: Air Force Acquisition Chief Concerned About Mid-Tier Industrial Base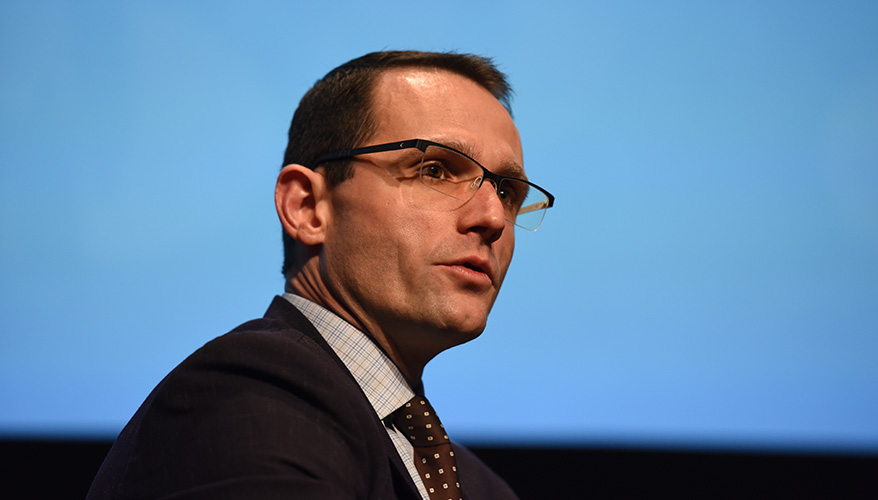 Air Force Assistant Secretary for Acquisition, Technology and Logistics Will Roper
Photo: Air Force
The Air Force's top weapons buyer is concerned that the acquisition of medium-sized companies by larger defense contractors will negatively impact competition for future programs.

"You've seen some major acquisitions [of this sort] over the past couple of years, and they are huge caution flags for me. Not caution from the sense of, 'Is it good business for that company?' ... They are caution flags in the sense of our industrial base is getting smaller," Assistant Secretary for Acquisition, Technology and Logistics Will Roper told reporters Jan. 14 during what was expected to be his last press event before he steps down when the Biden administration takes office.
In recent years there have been a number of high-profile purchases of middle-tier contractors by major primes. For example, Lockheed Martin announced in December that it entered into a definitive agreement to acquire Aerojet Rocketdyne Holdings, an aerospace and defense technology company.

As a result of this trend, the Pentagon is seeing its industry partners become less specialized and more generalized where the major primes build capabilities for nearly every mission, Roper said.

"As you build that generalization and the overhead required to mechanize it, you get the same inefficiency in companies that you see in the government," he said. "That's the first side of the caution flag. The flip side of the caution flag is that it lowers competition."

In the future, the Air Force could see the small number of existing companies capable of developing advanced tactical aircraft systems diminish further, he noted. In that scenario, the service could find itself with an insufficient amount of contractors needed to hold competitions for fighter jets, for example, he said.

Roper has touted his Digital Century Series initiative as a way to mitigate the problem. The concept embraces digital engineering, open systems architectures and advanced software development methods as a means of accelerating technology refreshes for new aircraft and other critical systems. Having more frequent bidding for Air Force programs instead of high stakes, winner-take-all competitions, would allow more industry players to stay in the game, according to Roper.
"We do not want this competition to dry-up," he said. "That's why the Digital Century Series acquisition approach for next-generation air dominance, or NGAD, is so important to me is that it allows more competition than we can typically afford."

"It allows the middle-tiers, the missions system providers, to work more directly with the government, to have an egalitarian table to sit at where they are co-equal with the primes and the government," he added.

Topics: Acquisition, Defense Contracting