SNA NEWS: Coast Guard Wants Budget 'Booster Shot'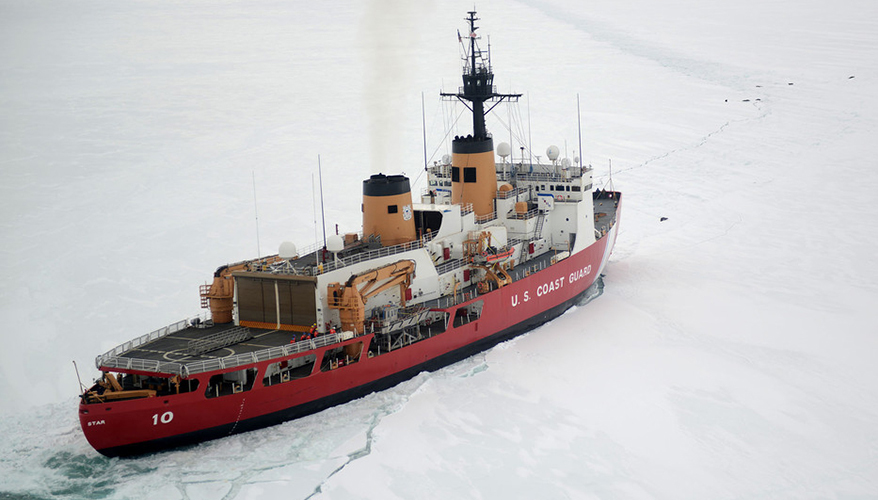 Coast Guard cutter USCGC Polar Star
Photo: Coast Guard
The Coast Guard needs a major injection of additional funding to keep pace with global challenges, the service's commandant said Jan. 13.
Other nations are beefing up their fleets, he noted, including in the Indo-Pacific region, Adm. Karl Schultz noted during a speech at the Surface Navy Association's annual symposium, which was held virtually this year due to the COVID-19 pandemic.
Between 2010 and 2016, China — which the U.S. government views as a great power competitor — increased the size of its coast guard by 73 percent measured by tonnage, he said, citing figures from the RAND Corp.
"We expect China and its coast guard to wield more power in the future," Schultz added.
The U.S. Coast Guard protects the nation's territorial waters, but also assists partners throughout the world including the U.S. military. The sea service performs a wide variety of missions including upholding international maritime law, providing situational awareness and counter-drug operations. It has supported all U.S. military geographic combatant commands, Schultz noted.
The world is entering an "era of coast guards," according to one of his slides.
The U.S. Coast Guard will soon have 103 cutters of various types in its inventory, but is looking to add more to boost its capacity and capabilities. It is also pursuing upgrades to its information technology systems and other assets, as well as looking to bring on more personnel.
"To close the Coast Guard readiness gap, we need sustainable annual budget growth — I'd say 3 to 5 percent over the next five years," Schultz said. "We need a booster shot of sorts, about $900 million to $1 billion dollars to address our most pressing needs."
The recently enacted omnibus appropriations bill for fiscal year 2021 provided the sea service about $12.8 billion, according to the Congressional Research Service.
Icebreakers are a top modernization priority as activity in the Arctic region increases and nations such as China and Russia — another great power competitor — increase their activity there.
The Coast Guard currently operates only one icebreaker, the aging Polar Star. Schultz said the service needs "a minimum" of six.
Plans call for procuring three new large icebreakers known as polar security cutters, the first of which will be under construction this year. The service is also developing requirements for a medium icebreaker that officials are calling the Arctic security cutter, he said.
If resources were less constrained, the Coast Guard would like to have a fleet of nine icebreakers including potentially six polar security cutters and three Arctic security cutters, he noted.
The service is considering renting icebreakers to meet its needs.
"We're looking at some leasing options as a bridging strategy — not to be in lieu of [buying vessels], but additive — to close some gaps," Schultz said.
One idea that had been considered but appears to be dead now is nuclear-powered vessels.
"We have moved off the nuclear-powered" icebreaker, Schultz said. "The ability to operate that in the Coast Guard — that just doesn't exist, and nor could we build out to that with all the demands on our plate."
Topics: Maritime Security