Industry Expanding Presence in Texas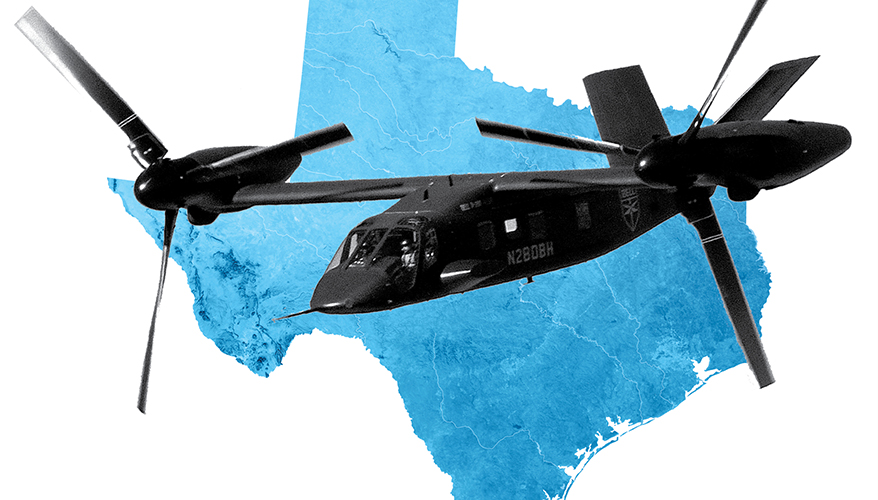 iStock photo-illustration
Army contractors and academic institutions are increasing their footprint in the Lone Star State, setting up sites across Texas to support Army modernization initiatives.
Facility development efforts being spearheaded by Bell Textron, Texas A&M University and BAE Systems will support a number of high-priority Army projects.
In August, Bell Textron unveiled its new 140,000-square-foot manufacturing technology center in Fort Worth, intended to support the future vertical lift programs. FVL is envisioned as a family of new helicopters that will replace the service's aging platforms.
"We view it as kind of a proving ground," Glenn Isbell, vice president of rapid prototyping and manufacturing innovation at Bell, said of the new facility.
The company will use the center to test and refine technologies while demonstrating its ability to successfully build and support future vertical lift aircraft, Isbell said in an interview.
In the spring, the Army picked Bell to move forward in the competition for two key FVL efforts — the future attack reconnaissance aircraft and the future long-range assault aircraft.
"This is our place where we can take some risks, ... see if things will work, and then refine the things that do work," Isbell said. "Our whole goal is to reduce cycle time, costs [and] increase quality."
Meanwhile, the Texas A&M University System is building a hypersonics and directed energy systems testing facility in collaboration with Army Futures Command, which is based in Austin.
The university's board of regents voted in August to appropriate $22.5 million for the testing range known as the Ballistic, Aero-Optics, and Materials, or BAM.
Construction for the site will begin in January 2021 at the George H.W. Bush Combat Development Center, or BCDC, which is located on the system's RELLIS Campus – an innovation ecosystem built to foster advanced research, technology development, testing and evaluation, higher education and hands-on career training, according to the university. The effort is slated to be finished in October 2022.
The projects at BCDC — which is located in Bryan, Texas — will be used to conduct research and test prototypes as the Army works to accelerate high-tech development for next-generation battlefield readiness, the university said in a press release.
Meanwhile, approximately 100 miles west of the hypersonics effort, BAE Systems is expanding its operations in Austin, with a new campus development in Parmer Austin Business Park.
The new campus will have the capacity for 1,400 employees and feature engineering, manufacturing, laboratory and office space that will serve primarily to support the Defense Department, the company said in a press release.
Construction of the 390,000-square-foot-site will begin later this year and is expected to be completed in 2022.
The company's plan includes the transition of its current operations to the new facility, which is located near Army Futures Command.
Topics: Defense Contracting