NDIA PERSPECTIVE GLOBAL DEFENSE MARKET
Value of Foreign Military Sales Exceeds Profits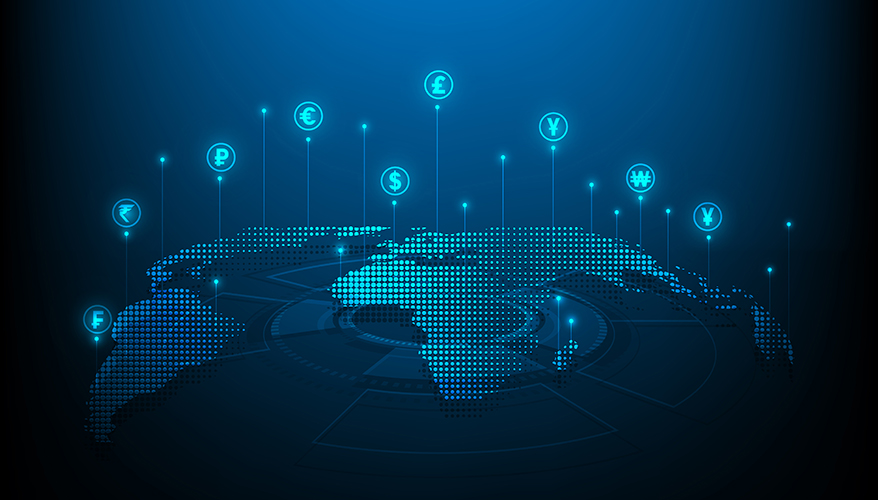 iStock illustration
The National Defense Strategy is predicated on three pillars of equal importance to the long-term geostrategic success of the United States.
The second, "Strengthen Alliances and Attract New Partners," contains multiple imperatives, but one of the most important is the provision of advanced U.S. military equipment and services in the form of foreign military sales (FMS) and direct commercial sales (DCS). We need to build on the momentum of the Conventional Arms Transfer initiative to keep America as the global supplier of choice.
These sales have several reinforcing benefits to U.S. national security to include: creating built-in interoperability with friends, allies and partners; cost-effectively maintaining and expanding regional influence; lowering unit costs to the U.S. military; keeping operational critical production lines and the cleared, skilled workforce key to maintaining surge capacity in case of national emergency; and increasing revenues for the defense industrial base to be invested in the capabilities that will keep the U.S. warfighter advantaged across the spectrum of conflict.
As the strategy notes, the United States does not fight alone. It operates by with, and through the friends, partners and allies it has cultivated throughout history. Operating in coalition, the nation has developed unmatched capabilities and operational dominance. Those capabilities did not emerge by accident; an effective fighting force is not the result of a pick-up game.
Effectiveness during conflict results from superior equipment coupled with effective training from the individual service member to large force formations. When friends, allies and partners operate the same equipment with the same tactics, training and procedures, disparate allied or coalition forces can effectively integrate their operations, amplifying impact through interoperability across all echelons and tasks from maintenance and logistics to battlespace coordination.
Even when the U.S. military is not present, providing capabilities through FMS and DCS regionally extends the stabilizing influence of the United States. Developing allies' capabilities builds a regional bulwark for the rules-based international order the United States and its friends built after World War II. Those capabilities, along with an expectation of U.S. support, serve as a powerful deterrent to regional actors who seek to disrupt the status quo.
Additionally, sales to partners and allies come with important constraints on how they can use, transfer, or support that equipment. America would exercise little ability or influence to impose moderating policies in current Middle East conflicts without those nations' desire for superior U.S. equipment. And, in the ultimate example of how foreign sales can influence the buyer, the Iranian Shah's preference for U.S. equipment, and the subsequent cut-off of all support to that equipment post-revolution, left the current Iranian regime militarily handicapped for over 30 years.
Besides geopolitical advantages, we reap significant economic benefits from overseas sales. With the refocus on great power competition brought on by the 2018 National Defense Strategy, there has been growing concern about the defense industrial base's ability to surge production during a national emergency. The experience of the COVID-19 crisis only amplified those concerns.
Just as importantly, these production lines keep the highly skilled, specialized and cleared workforce working on advanced weapons systems, building the needed skills to field even more advanced systems. Without overseas orders, America would face significant atrophy in its most important asset, its talent. Should the nation find itself in a national emergency, open production lines could mean the difference.
Also, for every plane, armored vehicle, Aegis cruiser, radio, or radar sold to a friend, ally or partner, defense contractors realize economies-of-scale that ultimately lower the per-unit cost to the U.S. taxpayer, incrementally making its forces not just more effect but more affordable over time.
Finally, according to Lt. Gen. Charles Hooper, former director of the Defense Security Cooperation Agency, the United States recorded arms sales of $55.4 billion in fiscal 2019.
Those sales convert to revenues across the breadth and depth of the defense industrial base to reinvest into efforts including advanced manufacturing equipment, workforce training, and the research and development necessary to iterate and innovate at a pace to extend technological leads over competitors.
To further realize the national security benefits of overseas sales, we must expand on the momentum built by this administration's Conventional Arms Transfers initiative. A key part of that initiative is rationalizing non-program of record sales. Increasingly, countries want tailored capabilities and not the exact, off-the-shelf, U.S. version. Every step away from the program of record version involves multiple layers of further oversight, clearances and other impediments.
As the lead association working with the Defense Security Cooperation Agency on the effort, the National Defense Industrial Association put together a working group of industry experts to collaborate with government partners toward a system that can rapidly identify sponsoring offices within the military services, expedite clearances and lower the cost and time of transactions to maintain U.S. producers as go-to suppliers.
From World War II to the post-9/11 conflicts, sharing equipment provided competitive advantage to American and partner forces. The rise of peer competitors demand we build upon and strengthen foreign military sales and direct commercial sales, to ensure this important aspect of national security remains a decisive advantage.

Retired Air Force Col. Wesley Hallman is senior vice president for strategy and policy at NDIA.
Topics: Global Defense Market