Companies Vie to Design New Weather Satellite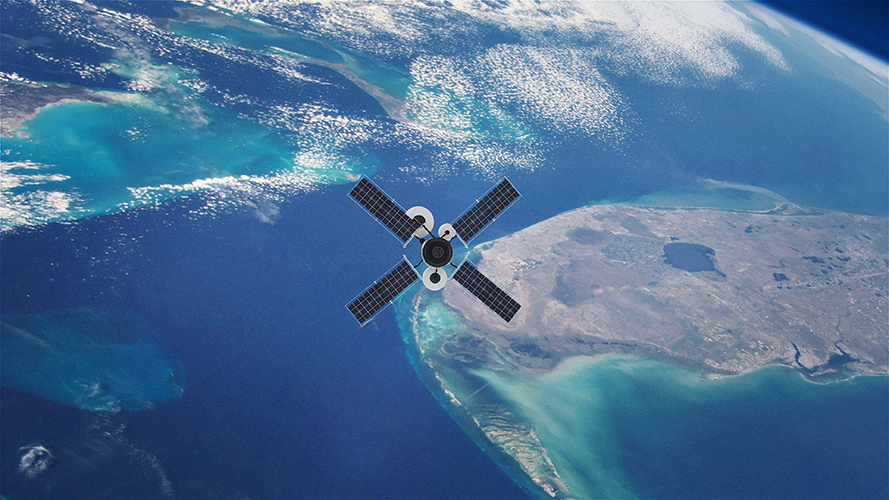 iStock illustration
Multiple defense contractors have been chosen to develop a prototype design for the Space Force's next-generation electro-optical infrared weather satellite.
The Space Enterprise Consortium awarded $309 million in the form of three other transaction authority agreements for the first phase of the program. Atmospheric & Space Technology Research Associates, General Atomics Electromagnetic Systems Group and Raytheon received OTAs.
The spacecraft will help "inform operators and warfighters on decisions on how to execute missions," said Shawn Cochran, senior business development manager for space and C2 systems at Raytheon Intelligence and Space. "It's really designed from the onset to help us better understand clouds, cloud movement, and characterize them to enable things like air-to-air refueling missions, or [operations] where clouds could be covering an area of interest."
The companies will be working on phase 1 for eight months, Cochran said. Phase 2 is the final design review and phase 3 is construction and launch.
Raytheon is working on the satellite dubbed the Theater Weather Imaging and Cloud Characterization, or TWICC, Cochran said. The system will give users increased viewing capability at night.
"Our TWICC design enables the military to continue being able to see at night, see weather effects and see the ground because we leveraged something called the day-night band, which gives nighttime weather and weather-like phenomena imaging, even without lunar illumination for mission planning and battlespace intelligence," he explained.
The new system will also be designed to provide improved resolution and better daytime capabilities, he noted.
The new bands will give users "a richer perspective of what's going on in the atmosphere from the surface to the troposphere," he said.
As of press time, ASTRA and General Atomics had not responded to requests for comments. In a news release, ASTRA announced that it is working with Lockheed Martin, Science and Technology Corp., Pumpkin Inc., and Atmospheric & Environmental Research on the effort. The company is working on an eight-channel Rapid Revisit Optical Cloud Imager.
"Our solution assures easy implementation and rapid refresh of new technology into the architecture as required, and will meet both government and commercial [space-based environmental monitoring] requirements," Scott Jensen, the project's principal investigator and ASTRA senior vice president for technology, said in the release.
Cochran said the Space Force hopes to have an initial prototype by January 2023 and wants the constellation to be ready for initial operational test and evaluation by 2025.
Topics: Battlefield Communications, Space