VIEWPOINT DEFENSE DEPARTMENT
Acquisition Reform Requires Cultural Change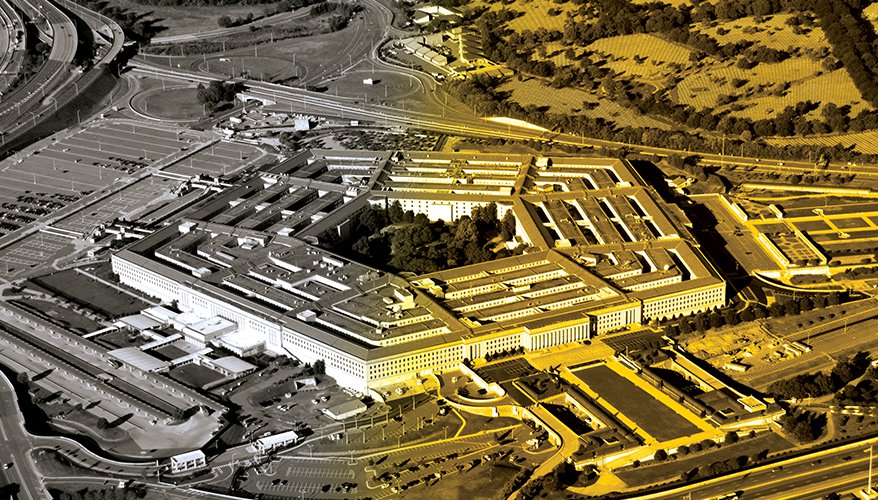 iStock photo-illustration
According to a recent study by the National Bureau of Economic Research, "despite sustained progress in scientific knowledge, recent productivity growth in the U.S. has been disappointing."
Additionally, the study describes a fragmenting of the innovation ecosystem, making the application of basic science increasingly difficult in several industries. This is evident in the decreased corporate spending on research and development over the past several decades.
These trends are presenting several challenges with the transition of innovative scientific discovery in the defense industry. Despite continued government sponsorship of science-and-technology programs and organizations focused on innovating novel capabilities, the Defense Department continues to struggle with crossing the "Valley of Death" from basic research to fielded products and capabilities.
As J. Ronald Fox explains in his report, Defense Acquisition Reform, 1960–2009: An Elusive Goal, meaningful change will only occur when "a better understanding of how and why the Defense Department and its contractors work the way they do and how government and industry incentives stimulate and reinforce the seemingly intractable problems."
While the department seeks innovative solutions, the standard acquisition system focuses on structured program execution with minimal risk. Not following these practices invites scrutiny among the government program managers as well as industry. This incentivizes a culture of caution, a limitation that is repressing the Pentagon's desire for innovation and rapid acquisition.
According to the 2018 National Defense Strategy, "The current bureaucratic approach, centered on exacting thoroughness and minimizing risk above all else, is proving to be increasingly unresponsive." The Pentagon has tried to address these challenges with various acquisition reform initiatives, but with marginal adoption and limited department-wide guidance. Pervasive change in the processes and culture that supports them takes time, creativity and commitment.
To address these challenges, both the department and Congress have issued various policies and directives attempting to streamline the processes for transitioning science and technology to operational systems. Congress has enacted several changes to acquisition policy aimed at improving the pace of innovation, such as the Section 804 prototyping authorities in the 2016, 2017, and 2018 National Defense Authorization Acts — specifically, the introduction of Middle Tier Acquisition pathways into acquisition policy.
The department has also attempted to drive innovation and speed in the acquisition structure and processes through the Better Buying Power initiative, the creation of the Strategic Capabilities Office and the Defense Innovation Unit, and broader use of other transaction authorities designed to incorporate more commercial industry standards and best practices.
Expanded utilization of OTAs attempts to address the bureaucracy inherent in Federal Acquisition Regulation contracts and increase the use of commercial industries and products for defense-related S&T and prototyping. According to William Weinig in "Other Transaction Authority: Saint or Sinner for Defense Acquisition?" published in the April 2019 edition of the Defense Acquisition Research Journal, the 4,775 pages of standard acquisition policy, regulation and best practices are streamlined into fewer than 100 pages of guidance for OTA-based prototype projects. These projects, however, are not a panacea for an improved ethos in defense acquisition. There are many unintended consequences being felt by the broader use of OTAs, and some of these "loopholes" are being addressed in Government Accountability Office findings.
The desire for change is clearly evident; however, organizational and process change is challenging and takes time to "flow down" through the organization and supporting activities. Leadership, consistent vision, and alignment of incentives at all levels must be rigorously pursued in order to change culture.
The authors of "The Culture Factor," in the January-February 2018 issue of Harvard Business Review, said culture cannot exist solely within a single person; it permeates multiple levels throughout an organization and develops through critical events in the collective life and learning of a group.
Culture cannot change overnight, but it can be changed over time with shared experiences. In a business environment, this can be addressed through consistency in leadership and incentives across the organization and industry.
Program managers are trained to maintain steady execution with a mindset that fears failure. No one intends to fail; however, innovation and change require us to take calculated risks that may at times result in failure. In product development, particularly for advanced solutions, failure of measured risk should be accepted as "learning" and should be rewarded. The risk-accepting culture is a dramatic shift for industry which has been trained through experiences based on the risk averse tenets of defense acquisition policies.
The best way to promulgate cultural change is by going back to what defines culture — a set of shared experiences over time. An environment that allows programs to gain experience in driving innovative behaviors can empower the organization to make timely decisions and accept more challenges by introducing and rewarding active management of calculated risk.
Thomas Edison is often quoted when asked about the number of failures along the way to the creation of the light bulb: "I have not failed 10,000 times. I have not failed once. I have succeeded in proving that those 10,000 ways will not work. When I have eliminated the ways that will not work, I will find the way that will work." Edison took a strict managed risk approach in most of his creations, learned from failures and applied those lessons to create success.
Creating an incubator for cultural change is one way to increase adoption of these practices. This could be done through a new or established organization of high potential resources representing a range of skills and experiences. They must be focused on delivering significant, urgent advancements in capability while being challenged and empowered to prove out innovative approaches.
A commendable example being pursued by the U.S. Air Force is its series of "Vanguard" programs. These activities are structured to rapidly accelerate emerging weapon systems and warfighting concepts through prototyping and experimentation. This allows for early capability demonstrations and early adoption by the warfighter. Utilizing these efforts to build a cultural experience will not only support success of the Vanguard programs, but it will also promulgate that culture to the historically more traditional organizations.
Deliberate planning is required to stand up these incubators. There have been a few examples over the last few years within the Defense Department where an organization merely changed its name to something more "innovative." Yet keeping the same processes, people and incentives creates the same experiences that grew the culture to begin with.
As with most complex environments, people are everything. Organizations should select individuals that can think creatively and apply their requisite experiences to understand why current processes exist and how they can be adopted and modified to meet the specific needs of the project.
The purposes of the process are often forgotten and blindly applied rather than understanding the "why" and asking "does this apply to our scenario and, if so, how do we do it more efficiently?" Paving new ground is not for the faint of heart; these individuals need to be hard chargers that excel in uncertain climates and, if incentivized correctly, will drive cultural change.
By aligning incentives across the program structure and flexing as learning occurs, the organization is likely to evolve and establish a supporting culture. The program team must be encouraged and rewarded for implementing ideas and processes that advance the "managed risk" approach across all levels of the organization.
The incentives can be both tangible and subtle. During the Long Range Anti-Ship Missile program the team implemented clear schedule incentives to the prime contractor that were financially beneficial. These financial incentives drove behavior across the industry team because there were concrete results, such as monetary bonuses, gained by meeting or exceeding schedule goals. Program leadership reinforced the focus on these objectives and incentivized creative thought throughout all levels of the team through day-to-day communications and special commendations at project events.
Through various incentives, such as bonus pay, the incubators can create a pipeline of change agents by attracting top personnel.
Another method, which a handful or organizations implement well, is to create and foster "brand appeal," such as DARPA — "come here, do great things and change the world!"
The assignment in these organizations attracts motivated people eager to participate in a high-performing organizational culture.
Cultural reform is a cornerstone in changing our defense acquisition industrial complex. The department and industry partners should consider creating incubators that are staffed with the "right" people, incentivized and chartered to solve urgent needs for our warfighters. Through the shared successes and failures, a culture will emerge with the ability to harness the tools Congress has provided, leading to the acquisition change desired as individuals return to the broader defense acquisition community.

Dr. Artie Mabbett is the vice president and deputy director of the Leidos Innovation Center, which has a mission to research and develop innovative technologies and solutions for the Leidos enterprise. John Kovach is a consultant with 2 Circle Inc. and has provided program management and policy support to several major defense acquisition programs. The opinions expressed herein are solely those of the authors and do not represent the business judgments of either Leidos or 2 Circle Inc.
Topics: Defense Contracting, Defense Department