ETHICS CORNER DEFENSE DEPARTMENT
Go Slow to Go Fast in Ethical Matters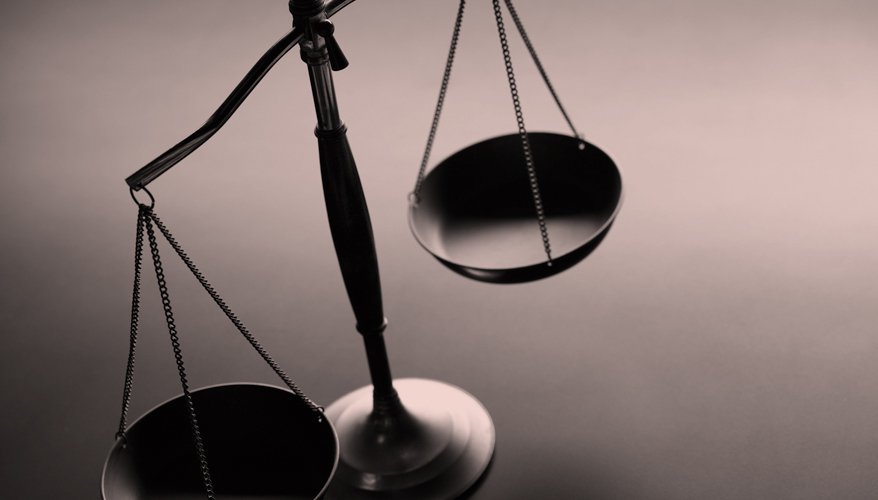 Photo: iStock
The number of Defense Department personnel convicted of acquisition-related offenses should amaze us considering the volume of ethics education we as professionals receive.
These violations are even more remarkable considering the prison sentences awaiting us if we are caught, not to mention the lasting negative effects they have on those who are influenced by the unethical behavior. Nevertheless, ethical violations happen time and again.
In 2003, I recall, as an Air Force active duty member, returning from a deployment to Iraq when I heard about former Air Force official and Boeing executive Darleen Druyun's indictment for violating federal conflict of interest laws. It sent shockwaves through the Air Force as confidence in leadership was questioned and other high-level leaders left their positions as a result of their relationships with her. It was a blow to procurement integrity that made many of us sensitive to ethical responsibilities and caused quicker questioning and higher skepticism of leadership intentions.
In just the past few months a Department of Veterans Affairs official, Dwane Nevins, was sentenced to 18 months in a federal prison for a bribery scheme to rig VA contracts. I am sure his conviction has also caused negative impressions among the VA workforce and the veterans they serve.
Before Druyun and Nevins acted unlawfully, they faced an ethical dilemma. Ethical dilemmas are those times in one's life when we face a tough choice that puts our morals and ethics to a test.
While on active duty in the Air Force I had the unfortunate experience of being in the leadership chain of a high-ranking enlisted leader who chose poorly when faced with an ethical test. He arranged for a family member's company to receive contracts for on-base facility support. I asked him straight out why he did it. He told me his family's company gave jobs to those who would not otherwise be able to get employment and it was his way of "giving back." According to him, his moral stance of helping those who needed assistance outweighed his ethical responsibilities to the government. Ultimately, he paid a hefty price for his choice. I wonder if it was worth it.
Nevertheless, we are faced with these decisions as sometimes our moral convictions or personal greed conflict with our ethical responsibilities to the government. When those times come, we need to be prepared to make the right choice.
Research has shown that we tend to make immediate moral decisions based on an affective or emotional basis. At our core we are lazy creatures and only want to think when necessary, so we tend to use heuristics — mental shortcuts — or emotion to make "snap" decisions. Nevertheless, given enough time and pause, our cognitive function will kick in and a more thoughtful decision may be made.
This is known as the dual-process model of moral judgment and has been actively discussed in theoretical circles for the past 20 or more years. Our initial, affective moral decision tends to be more utilitarian in nature in that it looks at what will give the most happiness or well-being for the affected individuals. It is closely related to consequentialism that says only the consequences of a decision determine if it is good or evil.
When people make decisions using utility as a basis, they may also rationalize those decisions for what is best for the individual making the decision. I believe this is where people make morally incorrect decisions as they rationalize that they earned the bribe, improper employment, or other inducement.
"Heck," they think, "If I don't take it someone else will, and I know that everyone is doing it, so why not?" Had these people resisted the temptation to make a quick moral decision based on utility, given themselves some time to think before acting, and thought about it long enough for their cognitive functions to engage, they may have made different decisions.
Many of our decisions are non-ethical. But, many of the choices we make as acquisition professionals have ethical consequences and relationships. Making them too quickly may lead to violations of ethical values.
In today's fast-paced world of streamlined and rapid acquisitions, make sure to take time out to engage your cognitive functions before making those ethics-based decisions. Ask yourself, "Am I making this decision too quickly or do I need to sleep on it?"
When we make these decisions too quickly utilizing heuristics or emotion, we run a greater risk of failing ethically. This failure may be committed unconscientiously and without intent, but the consequences will bring discredit on our organization and ourselves.
I recall the saying from a program manager coworker who once told me that he goes slow to go fast. It took a couple of times hearing him say it until it clicked in my mind. He would take a few purposeful steps surveying the way forward and preparing the path before he pushed the pedal to the floor and moved out quickly.
Where ethics are concerned, we need to go slow to go fast. Going fast initially and then hitting that ethical violation wall will only bring everything to a screeching halt, maybe even your career.

Dr. William A. Schleckser is a professor of contract management at the Defense Acquisition University. He is Defense Department Level III certified in contracting and program management.
Topics: