ASC NEWS: Space Force Establishing New Office to Bolster International Partnerships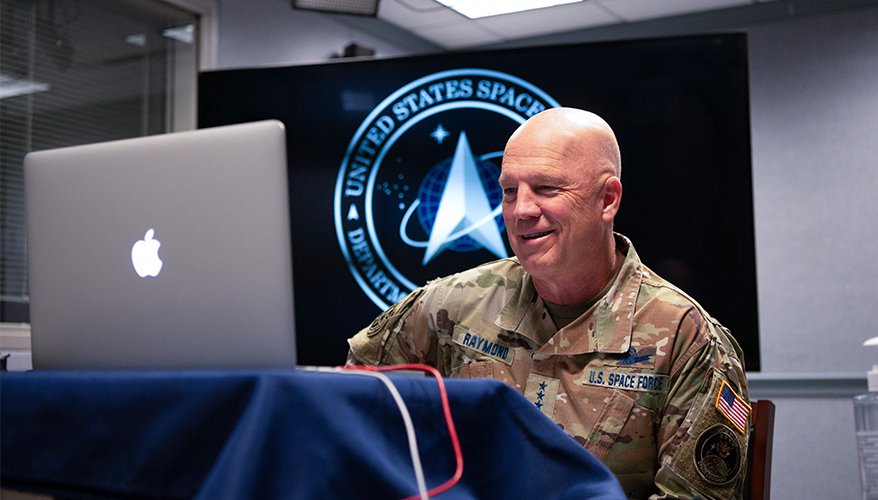 Gen. John "Jay" Raymond, chief of space operations
Defense Dept. photo by Lisa Ferdinando
The Space Force has established a new Chief Partnership Office that will focus on developing operational capabilities with allied nations, the service's top officer announced Sept. 15.
The office — which will be based at the Space and Missile Systems Center at Los Angeles Air Force Base, California — will be under the leadership of Deanna Ryals. Ryals' team will be "expanding our space partnerships with Australia, Canada, Japan, New Zealand, [the] United Kingdom, France and Germany," said Chief of Space Operations Gen. John "Jay" Raymond.
Historically, the Defense Department has not enjoyed the same ties with allied nations in space as it has in other warfighting domains, Raymond said during remarks at the Air Force Association's virtual Air, Space & Cyber Conference. The new office is intended to transition the Pentagon's space partnerships from a "one-way data sharing relationship" toward a joint development of operational capabilities, he explained.
The Pentagon's 2018 National Defense Strategy directed the U.S. military to strengthen its global alliances. Raymond said the service's new space efforts with international allies are reinforcing partnerships while improving capabilities.
In addition to establishing the new office, the Space and Missile Systems Center is partnering with Norway to host two payloads critical for the Air Force's Arctic satellite communication systems. The payloads are part of the Enhanced Polar System Recapitalization project, or EPS-R, a program that aims to improve secure military satcom in the North Polar Region. The payloads are being designed by Northrop Grumman.
"This is going to save us $900 million and get capability on-orbit three years sooner than if we did it on our own," Raymond said.
Japan is also working with the Space Force on efforts to place a "space situational awareness payload" on a GPS augmentation satellite, he noted.
Additionally, in August military leaders and officials from other U.S. government agencies met with Japan to discuss a number of potential joint efforts related to space.
"Both sides renewed their strong determination to expand bilateral cooperation in a variety of areas including space security, international rule-making, space situational awareness, space exploration, commercial space activities, and global navigation satellite systems," the two nations said in a joint statement released August 27.
Topics: Space, Space Operations, International