ASC NEWS: Air Force Flight Testing Next-Gen Air Dominance Platform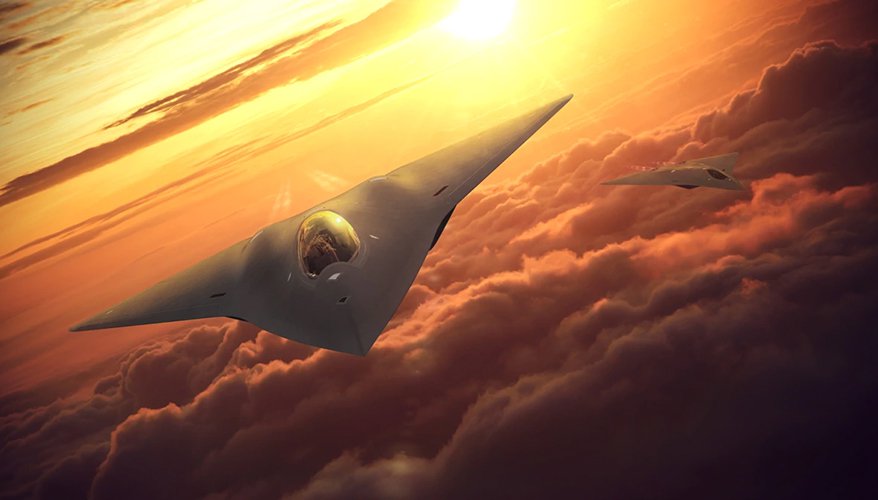 Lockheed Martin concept
The Air Force is already conducting flight tests with a demonstrator platform for its secretive Next-Generation Air Dominance program, the service's top weapons buyer revealed Sept. 15.

The program, also known as NGAD, is expected to yield a family of systems to potentially include a sixth-generation fighter jet and drones. The research-and-development effort is further along than many anticipated, thanks to digital engineering, according to Assistant Secretary of the Air Force for Acquisition, Technology and Logistics Will Roper.

"NGAD right now is designing, assembling, testing in the digital world [and] exploring things that would have cost us time and money to wait for physical-world results," he said during a keynote address at the Air Force Association's Air, Space & Cyber conference, which was held virtually due to the COVID-19 pandemic. "But if you think that we don't care about physical-world results, we do. In fact, NGAD has come so far that the full-scale flight demonstrator has already flown in the physical world."

In a teleconference with reporters after his presentation, Roper was tightlipped about the technology demonstrator and declined to provide details such as whether it was manned or unmanned, citing classification levels and a desire to avoid spilling secrets to China and Russia.

"All I can say is that the NGAD test flights have been amazing," he said. "Records have been broken."

A number of mission systems have also been flown on "test articles" after being put through their paces in a digital environment, according to Roper. "They are coming along very well."

National Defense asked Roper when an NGAD platform might be fielded.

Digital engineering "definitely is accelerating everything beyond any expectations that we've had of programs in the past," he said. "When, where, and how we field is a choice with a lot of details."

Funding availability will be a key factor, he noted, as well as decisions about how the systems will fit into the larger tactical air portfolio.

The Pentagon is currently building its program objective memorandum for fiscal year 2022 and beyond.

"It will be interesting to see how '22 plays out," Roper said. "I think I've given the Pentagon some interesting plans this year that have never been on the table before."

Roper has been a cheerleader for digital engineering, which involves using digital models, "digital twins" and other simulation tools throughout the systems acquisition process — including design, assembly, testing, maintenance and upgrades. This "digital thread" process is different than computer aided design, or CAD, because data gathered from physical prototypes and demonstrators can be fed back into the digital models that production platforms are based on, Roper said.

"In the case of NGAD, we built a full-scale flight demonstrator [but] the digital thread has value forever," he said. "It continues to live and breathe throughout the lifecycle because the model is so high fidelity it can be a substitute in many respects for the physical system itself. And that is what provides the speed and acceleration that we have so desperately needed in acquisition."

Digital engineering is also expected to reduce program costs, which Roper has been touting as a key selling point in making the business case for adopting the paradigm across the Air Force and Space Force. Less overhead is required for production, according to Roper, reducing barriers to market entry and increasing the number of potential vendors. Additionally, faster acquisition timelines mean the department could save money on sustainment costs by buying new platforms more quickly to replace legacy systems that are more costly to operate and maintain, he said.

Service leaders appear to have bought into concept. On the opening day of the conference, Secretary of the Air Force Barbara Barrett announced the new "e-Series" designation for weapon systems that leverage digital engineering. The first such designation was given to the T-7A Red Hawk advanced pilot trainer, which is being built by a Boeing-Saab team. But other programs such as the Ground-Based Strategic Deterrent and Next-Generation Air Dominance are also leveraging the capability, with NGAD being "the most radical" example, Roper noted.

Roper sees digital engineering as the wave of the future and a paradigm that will spread throughout the acquisition enterprise. Shortly after he spoke at the conference, the Air Force released a new 19-page memo from Roper titled, "Take the Red Pill: The New Digital Acquisition Reality." The "red pill" phrase is a reference to the film The Matrix, in which the character Neo is given a choice by Morpheus to take a blue pill and return to his old reality, or take a red pill and experience a new, mind-blowing world.

In Roper's view, traditional defense acquisition is the blue pill while digital engineering and management is the red pill.

"If we still live in the blue pill [world] in this decade, then we will lose to adversaries and nations that are able to tap their full tech ecosystem," he warned.
Topics: Air Force News