Air Force Revitalizing Security Forces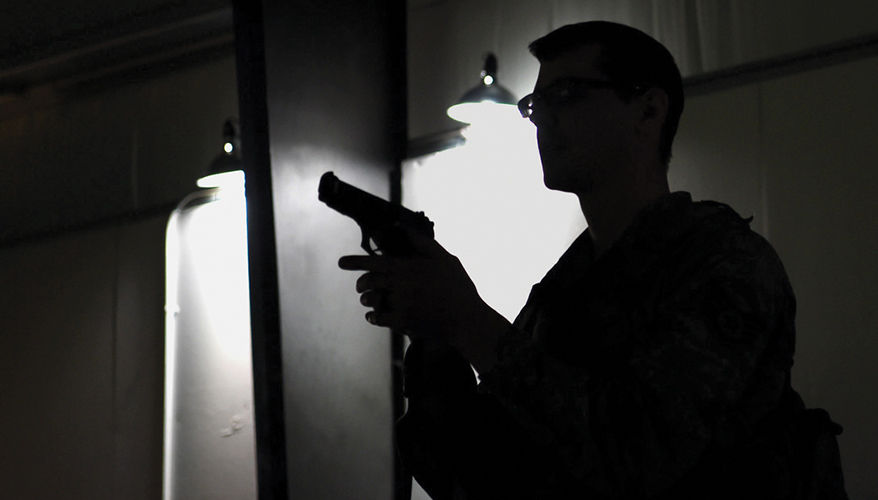 Air Force photo by Senior Airman Tryphena Mayhugh
The Air Force recently completed the tracking and identification of its final action item for an initiative to ensure the service's security forces are trained and equipped, according to a top service official.
The Reconstitute Defender Initiative, or RDI, is a comprehensive effort for the Air Force launched by former Chief of Staff Gen. David Goldfein to revitalize and reconfigure its security forces squadrons. Goldfein retired in August and was replaced by Gen. Charles "CQ" Brown Jr.
Lt. Gen. Warren Berry, the service's deputy chief of staff for logistics, engineering and force protection, said security forces play a critical role and a rejuvenation was needed.
"As you think about all the missions that they perform, all the things that we asked them to guard and to protect and to defend, it was really about getting after a plethora of things that we thought would really improve that readiness and lethality," he said. The "team just completed the last of the 900 action items that we were tracking and tracing to get after RDI."
The Air Force increased its investment in the effort by $180 million to upgrade equipment, Goldfein said last year.
Berry said the service knew it had to improve the lethality of its security forces.
"It's about weapons. It's about personal gear. It's about communications. It's about the vehicles they use," he said during a recent event hosted by the Mitchell Institute for Aerospace Studies.
As part of the effort, the service upgraded security officers' grenade launchers and pistols, he said. The service also deployed its first-ever female body armor as well as new ballistic helmets and vests.
"Perhaps most importantly on the equipment side — in terms of improving their lethality — is the communications, command and control to really give those defenders the battlespace awareness they need to be able to defend assets from wherever that threat may be originating from, on or off the installation," Berry said.
Another aspect the service revamped was training.
"We changed the whole mindset behind training and focused less on qualifying training and more on proficiency," Berry said. The new training regimen focuses on "getting the defenders comfortable with the techniques, tactics, procedures that they will use on a daily basis — getting them comfortable with their gear and their equipment, getting them comfortable with their weapons to do more firing [and] more simulation training."
Topics: Air Force News