NDIA POLICY POINTS SHIPBUILDING
Enhance Shipbuilding by Funding Unmanned Vessels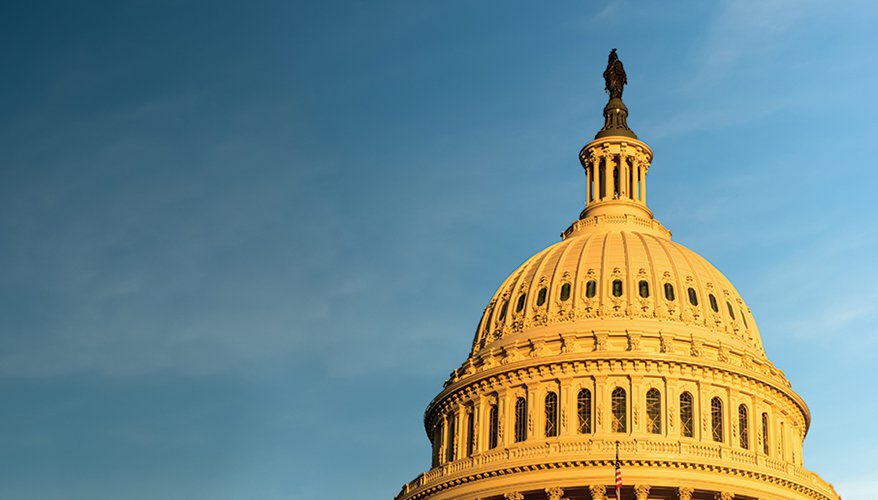 Photo: iStock
There is a war brewing between the Navy's plans to restructure the fleet and Congress' desire to maintain the status quo.
The Navy's Distributed Force Architecture would gradually phase out many of the large combatants — like aircraft carriers or submarines — in favor of a fleet of unmanned or partially manned surface vehicles. Some may argue that these technologies are too immature to incorporate into the fleet. However, the Navy has been working on robotic technologies since the early 2000s.
Despite promising research on USVs, Congress has lost confidence in the Navy's ability to mature their development, evidenced by a recent Senate Armed Services Committee press release. Still, the Navy is going ahead with procuring medium unmanned surface vessles, securing a $34 million deal with L3Harris Technologies. The Navy's five-year spending plan requests $12 billion for unmanned systems, including $2.2 billion for USVs and $1.9 billion for unmanned underwater vehicles (UUVs), according to Bloomberg Government.
As great power competitors such as China are producing robotic ships and boats of their own, the Navy is struggling to balance congressional desires and its objectives for future conflict. Congress must continue to invest in USV technology.
As the battlefield becomes increasingly complex, investments in unmanned platforms, and an impenetrable command-and-control network, will become imperative. The continued funding could also stimulate the defense industrial base and reduce both the future costs of operations and ship construction.
Unmanned systems serve a diverse range of missions. Today, ScanEagles from Insitu, a subsidiary of Boeing, are tracking down drug-smuggling boats. During the Gulf War, the RQ-2 Pioneers, developed by IAI and AAI — a predecessor company of Textron Systems — provided reconnaissance and target acquisition for battleships.
Though the autonomous aspects of robotic ships are nascent, Boeing's Liquid Robotics is developing its autonomous Wave Glider, which could be outfitted for operations and is powered by solar and wave energy.
Amid constant innovation, a shrunken industrial base is resulting in extensive production backlogs. The fiscal year 2020 30-year shipbuilding plan revealed that the Navy contracts with only four shipbuilders to build the future battle force. By focusing on smaller platforms, small shipbuilders can enter the unmanned surface vessel industry and diversify the contractor network. Thus, a distributed shipbuilding network can reduce bottlenecks and reinvigorate the shipbuilding base.
Swiftships, for example, is a company that builds completely autonomous vessels and is capable of retrofitting others. If companies follow a similar model, a distributed shipbuilding network is possible.
The USS Bonhomme Richard fire exposed weaknesses in the Navy's ability to bounce back from attack or disaster. If it takes years to fix a ship, imagine the implications if the U.S. entered a naval conflict today. Focusing on smaller vessels that are easier to construct in larger numbers, would expand shipbuilding capacity, create new jobs and provide operational flexibility, not to mention more involvement of other defense contractors that can work on a wide array of unmanned vessel specifications.
Rear Adm. Casey Moton, program executive officer of unmanned and small combatants, speaking about the Navy's new framework for future warfare, said: "USVs are the centerpiece for distributed maritime operations."
Moreover, he praised his office's progress on research, noting the successful trials of the Overlord large USV and Sea Hunter vessels. He stressed that the unmanned program office had collaborated extensively with Naval Air Systems Command on leveraging unmanned technologies with ships.
Just like the Marine Corps' recent move to create a leaner force, the Navy's push to restructure introduces new concepts that prepare it for potential conflicts. Large surface combatants, though capable, are too expensive, and projected flat defense budgets exacerbate the shipbuilding dilemma.
Congressional skepticism is warranted but misguided. The gargantuan DDG-1000 program does not compare with robotic ship programs. The mission requirements of the Zumwalt destroyers shifted several times, and obstacles plagued the project from the beginning. Conversely, USVs are simpler to work with and design, requiring fewer people. Criticism of the Zumwalt program made sense, considering the billions of dollars lost. Nevertheless, the Navy has undoubtedly learned lessons from the program and can apply them to unmanned vessels. The stealth technology that evolved from the project could apply to smaller intelligence-gathering robotic ships.
Unmanned surface vessels are the future of the fleet. Though the Navy is far from deploying autonomous destroyers, the nation can start with significant investments in underwater vessels and small robotic boats while financing research programs for the larger ships. All research and development involves risk, but this should not discourage Congress. Investing in unmanned systems would bolster and support the fleet.
The focus should not be on merely ship numbers but on the quality and effectiveness of Navy strategy and tactics. Rapid advancement in enabling technologies are revealing unmanned vessels' potential.
Congressional support for this emerging technology is crucial for national security and preventing peer competitors from outpacing the United States. Furthermore, it can strengthen the Defense Department's Trusted Capital Marketplace by attracting new entrants on unmanned surface vehicle projects, speeding up innovation and reducing risk to the Navy.

Daniel Tiznado is a junior fellow at the National Defense Industrial Association.

Topics: Shipbuilding