WEB EXCLUSIVE: New Huawei Tech Restrictions Could Be Costly for Federal Grant Recipients (UPDATED)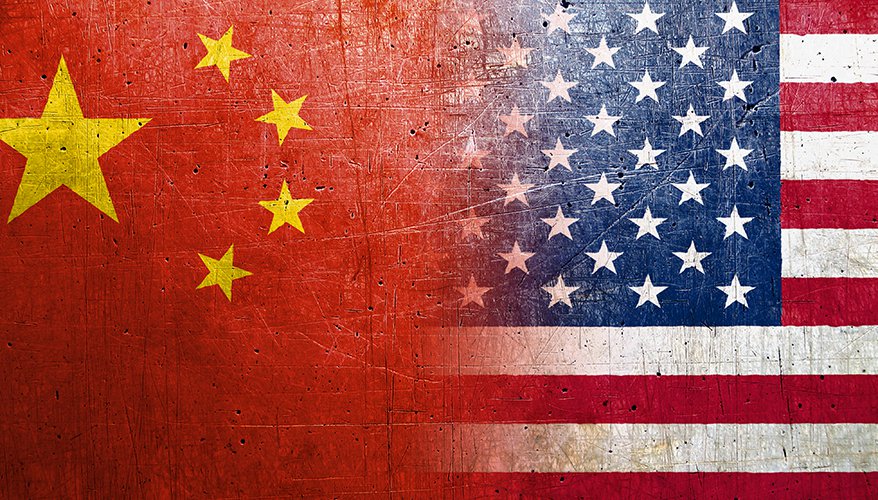 iStock image
Organizations that receive federal grants or loans could be in for sticker shock due to a new interim rule issued by the Federal Acquisition Regulation Council that targets the acquisition and use of certain Chinese telecommunication technologies, according to legal experts.

Section 889(a)(1)(B) of the fiscal year 2019 National Defense Authorization Act prohibits federal agencies including the Pentagon from purchasing telecommunication or video surveillance technologies from certain Chinese companies or contracting with organizations that use such technology.

Section 889 specifically targets systems built by Huawei Technologies Co., ZTE Corp., Hytera Communications Corp., Hangzhou Hikvision Digital Technology Co, Dahua Technology Company, or any other company — including affiliates and subsidiaries — owned or controlled by the People's Republic of China.

The interim rule implementing Part B of Section 889 — which became effective Aug. 13 — will have major implications for recipients of federal grants and loans — including non-profits doing defense-related work — said Dismas Locaria, a partner at the Washington, D.C.-based law firm Venable. While grant and loan recipients may use prohibited technology, they can no longer charge the government for them.

It will affect "non-profits that do all sorts of work for the U.S. government," he said. "What's challenging is that a lot of that work is going to be overseas."

Many organizations that receive federal grants and loans operate globally and often in hotspots around the world, he noted. While companies such as Huawei are not household names in the United States, they are in a number of nations overseas.

"Some of these [Chinese] companies are pretty predominant outside of the United States," he said. Here at home "most people have Apple or Samsung. But internationally Huawei is huge."

Additionally, there is a great deal of federal grant money that goes to non-profits that work in China, Locaria said. For these organizations they almost have an obligation to use Huawei-manufactured equipment, he said.

"In many ways, they're the No. 1 option in a lot of countries," he said.

The Section 889 rule as it applies to grants and loans for non-profits is much narrower than for contractors, Locaria noted. Contractors can't use the prohibited technology at all, no matter where the money is coming from to acquire it, he said. However, the Pentagon has been granted temporary waiver authority until Sept. 30 for contractors that provide items deemed low-risk to national security, such as food.
For grants and loans, organizations can use the equipment prohibited for contractors but they cannot have the federal government pay for it, he said.

"It's quite different in terms of the treatment, but it's definitely going to impact everybody," he said.

Already lawyers at Venable have been contacted by clients "scrambling" to comply with the regulations, Locaria said. However, there are likely many organizations that are unaware of the new rule, he added.

"I imagine there's a lot of people that still don't even know that it's out there, and they'll be scrambling ... when they find out that it is out there," he said.

For contractors, they will need to certify that they are not using banned equipment. However, for recipient of grants and loans, there is no certification. Organizations simply will not be permitted to charge the federal government for such equipment, he said.

"That will likely come out in the course of people doing invoice review on the government side and audits … and during the course of getting reimbursement for your grant activities," Locaria said.

This could lead to sticker shock when it comes time for organizations to file expenses, and the rule could be very costly, he noted.

For example, if an organization recently refurbished its security systems at a cost of millions of dollars and used prohibited equipment that was previously allowed, they may have to eat the cost, he said.

If "their plan is to recover that through their indirect costs over a certain period of time, well, you're not going to be able to recover those costs anymore," he said.

Locaria said he hoped most organizations could pivot to new technologies that are not prohibited, but in certain countries, particularly China, there are not many options. "It definitely is going to be a burden," he said.

The first hurdle for a grant or loan recipient will be determining if they have equipment that is manufactured by the prohibited companies, he explained. The next will be figuring out if they can move away from those systems; if they cannot, they won't be able to bill related expenses to the government.

"If you can't charge to the government, then that means you're eating those costs," he said.

The process of determining whether or not an organization is using prohibited technology could be overwhelming, Locaria said.

"A Huawei cell phone is really readily identifiable, but a lot of these guys ... provide microchips" that are embedded in devices, he said. "They don't have the branded technology; it's buried inside it."

However, Locaria does not believe an organization would have to disassemble its equipment to see if a system includes a prohibited microchip or other technology.

"I think the best you can do is you can apply kind of the principles of the contract side in some ways," he said. "On the contract side, you're supposed to be doing a reasonable inquiry. So I would say a reasonable inquiry would be: 'What is my equipment?' … [But] I don't think it's reasonable for you to have to tear apart your equipment to look at every microchip."
Update: This story has been updated to note that the Pentagon has been granted temporary waiver authority until Sept. 30 for certain Section 889 rules for contractors who supply items to the military deemed low-risk to national security, such as food.
Topics: Acquisition, Contracting, Defense Department