Algorithmic Warfare: Army Consolidating Cyber Operations Forces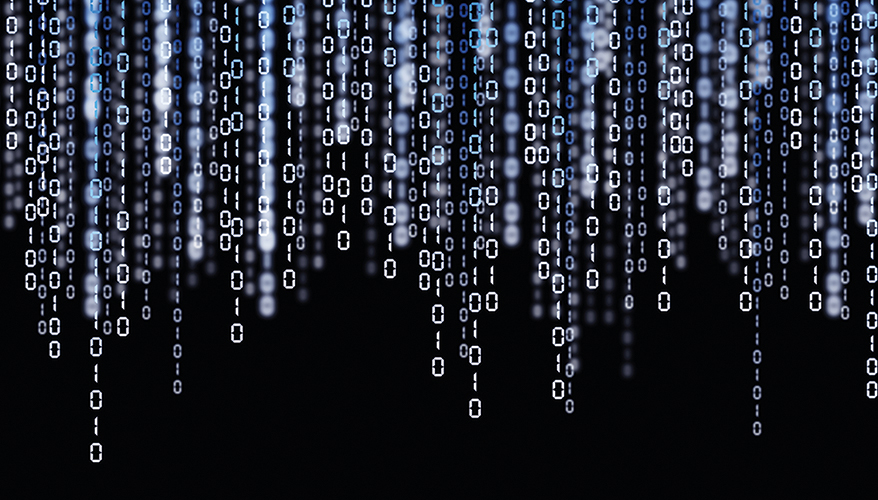 Illustration: Getty
After years of planning, the Army has consolidated its various cyber elements and coalesced them at Fort Gordon, Georgia. The move is creating synergies as the nation faces increased competition in the digital realm, officials said.
The state-of-the-art facility first broke ground in late 2016 and was unveiled in July.
"Our industry partners have done a terrific job outfitting our new headquarters at Fort Gordon and bringing in the latest, most technically advanced versions of all of our mission systems," said Lt. Gen. Stephen Fogarty, commanding general of Army Cyber Command, during AFCEA's Army Signal Conference. "This will ensure … [we are] able to project cyber combat power from Fort Gordon for years to come."
Various elements of Army Cyber Command — which was stood up in October 2010 — had previously been headquartered throughout the Washington, D.C. region including Fort Belvoir, Virginia, and Fort Meade, Maryland.
"We've been existing over these 10 years in 11 different facilities spread over three states," said Ronald Pontius, deputy to the commanding general of Army Cyber Command.
"Having our first new headquarters facility at Fort Gordon and converging and bringing the whole team together is going to be an awesome time."
The move to Fort Gordon also puts the command near the Army's cyber, signal and electronic warfare training and doctrine experts at the Cyber Center of Excellence, Fogarty noted.
"This will enable unprecedented synergy between the operational force and the institutional Army," he said. "We're seeing the benefits of this synergy between operators, trainers and industry."
Additionally, Pontius noted that a wing was built that connects Army Cyber with the National Security Agency's Georgia facility.
"There is a tremendous synergy between intelligence and cyber," he said. "That is critically important from an operational point of view."
Army Gen. Paul Nakasone, who is dual-hatted as commander of U.S. Cyber Command and director of the NSA, praised the completion of the $300 million facility and the Army's investments in cyber capabilities.
The service has come a long way in a matter of a decade with the establishment of not only Army Cyber Command but the Army's Cyber Center of Excellence to train its soldiers, he said during remarks at an Association of the United States Army event.
The move to Fort Gordon comes at a time when the service's networks are under relentless attack from adversaries and other malicious actors, Fogarty said. Some have been breached.
"Some of this is due to errors and configuration," he said. "Some of it's due to poor cyber hygiene or failure to move quickly to ... known vulnerabilities."
The Army needs to become faster, more aggressive and more persistent in the defense of its networks, data and weapons platforms, he noted.
"The latest commercial and threat reporting tells us that organizations are finding and containing attackers faster, but it still takes us far too long to detect intrusions and respond appropriately," he said.
That's because the service's network architecture and systems are owned and administered by multiple organizations and authorizing officials throughout the Army, Fogarty said.
"These network systems were built and evolved under an ad hoc process versus a very deliberate design process," he said. "Twenty years ago maybe that worked OK, but now we're part of a Department of Defense network of 7 million endpoints without sufficient visibility and sufficient command and control."
This has left the Army with systems that are inefficient and exposed to unsustainable risk, he said. Commanders need to be able to see adversaries and their own forces in real time in cyberspace with the same level of confidence they have in the land domain.
"They need to be able to sense, understand, decide, act and assess faster than the competition to gain a decisive advantage across the information environment and cyber domain," he said. "Protecting data is paramount."
Timely access to trusted data will shorten a commander's decision cycle, which enables better decision-making, he said. "In a very real sense, in all-domain operations the network is another weapon in a commander's arsenal and data will be the ammunition for the commander."
Part of the solution will be creating what Fogarty called "command-centric network operations" which would establish areas of operation under a single commander that have their own responsibilities, authorities, resourcing and accountability.
"Command-centric network operations require a dynamic mission-focused infrastructure with tailored operations and defenses," he said. It will be "pivotal to defending our networks, systems and data and ensuring both access and reliability of data and information."
The concept goes hand-in-hand with the Army's embracing of a "zero trust" security concept, Pontius said. The idea behind zero trust security is that an organization should not trust any user or device, and must verify identity before granting access to its network.
"Every device is validated and access is limited so that we can protect the data," Fogarty said.
Army Futures Command — which is spearheading the service's top modernization priorities — is leading network improvement efforts and is focused on creating an integrated tactical network for battlefield communications and integrated enterprise networks providing cloud, business and infrastructure services and applications, Fogarty said. The network is one of the top four modernization priorities for the Army.
A focus on network operations is critical because the United States faces growing threats from adversaries such as Russia, China, Iran and North Korea, Nakasone said.
"We are in a daily competition."
Topics: Army News