COMMENTARY RESEARCH AND DEVELOPMENT
Biotech Acquisitions a Different Ballgame for Defense Department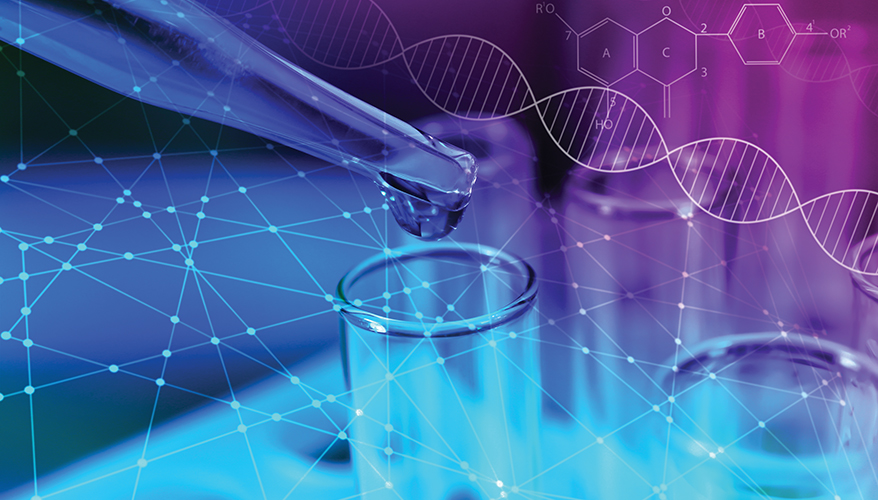 iStock illustration
The Defense Department recently released a series of documents updating the archaic defense acquisition pathway, which has been known for contributing to the deterioration of the U.S. defense industrial base.
This new "Adaptive Acquisition Framework," composed of six different pathways, addresses the needs of rapid prototyping and fielding of software systems and emerging technologies, and accommodates flexibility in using multiple methods to meet objectives.
These reforms allow the department to acquire new capabilities without treating everything like the F-35 joint strike fighter. What is still missing in this new picture is an appropriate option for biotechnology acquisition, a major strategic initiative that the Pentagon has emphasized continuously in recent years.
The traditional DoD 5000 acquisition process is heavily influenced by systems engineering principles of major defense articles and a labyrinth of Federal Acquisition Regulation and planning, programming, budgeting and execution processes that can be traced back to the 1960s.
The new reforms have only begun addressing software-intense systems, such as cyber and artificial intelligence, and leave much to be desired for the futuristic use of biotechnology, which plays by very different rules.
Biotechnology is an umbrella term to describe the use of biological mechanisms to develop products, and its applications can range widely from pharmaceutical, medical device, informatics, agriculture, gene editing, energy and sensors. The department has shown specific interest in synthetic biology capabilities — a discipline that focuses on design and fabrication of biological properties not naturally present — and their supporting infrastructure.
Besides strategy setting and requirements assessment, the major hurdle will be selecting the appropriate acquisition option. The research-and-development lifecycles of biotech products are different from those of weapon systems and most commercial products.
First, biotechnologies are not as heavily influenced by redundant government oversight as a major defense acquisition program. In the defense industry, the government customer works closely with developers and bureaucracy is involved in major decision points and milestones, from requirements all the way to fielding. Meanwhile, the most regulated biotech sector and the largest of all — biopharmaceuticals — is subject to minimal government intervention.
Biopharma companies are required to apply to the Food and Drug Administration to begin clinical trials, and apply again after clinical trials to obtain approval for commercialization. The applications require companies to demonstrate rigorous medical and statistical evidence for product safety and efficacy, the science and history behind the drug development and manufacturing integrity. The FDA does not intervene as a stakeholder to decide which compound or synthetic method should be used in the R&D process.
In a major defense acquisition program analogy, it would be like only having officials involved in Milestone B and Milestone C decisions. One can certainly argue that the FDA is just an approval authority, while the Defense Department is both approval authority and end user, so naturally it should be heavily involved.
It is true that the end users in biotech — the patients — have strong voices and impact on corporate strategy; however, they generally do not influence R&D operations and make decisions on what chemical configuration or cellular activity they want in their drugs.
On the other hand, biotechnologies are not as agile as software products. The R&D cycle may take more than 10 years and cost over $1 billion before market authorization. The schedule may pale in comparison to fighter programs, but are significantly more resource-intensive than most commercial products across industries.
Just like weapon systems, wrongfully integrated products may result in severe adverse events or even death not just to a single operator, but multiple patients enrolled in clinical trials, which is analogous to engineering and manufacturing development.
In-depth understanding of biological sciences is a prerequisite to research, therefore tech paradigms such as "design thinking," "lean method," or "hacking" are less utilized in this profession.
The widest disparity between biotech and the traditional defense industry is that biotech is driven by science and market, whereas defense is driven by mission and budget.
Before a decision to commence development in a biotech company, comprehensive market research is conducted to determine scientific feasibility, market dynamics, market size, competitive landscape, portfolio strength, manufacturing capacity, risks, core competencies and corporate strategy.
Throughout the development lifecycle, these parameters are reevaluated to reflect market reality, allowing decision-makers to reprioritize or reprogram in a timely manner. No revenue is generated until products are commercialized; therefore, corporate management must stay ahead of market signals in order to produce cutting edge biotech.
On the other hand, most defense contractors work in a monopsony — one buyer — and often monopolistic market, where the government customer essentially determines market value through fixed-price or cost-plus contracts, and acts as a main stakeholder in both R&D and the business processes of the companies. Ideas could be locked into the program and budget planning process long after obsolescence in the commercial world. Consequently, the requirements, budget and acquisition processes are often disconnected from scientific boundaries and market needs.
The Defense Department is cognizant of the challenge and has made significant improvement in acquisition processes by "learning from the Silicon Valley." The establishment of the Defense Innovation Unit and the increased use of other transaction authority and middle-tier acquisitions are all promising changes. However, biotech is a very different game from the software community in Silicon Valley. Even companies such as Facebook, Amazon, Apple, Netflix and Google have stalled in their own attempts.
To effectively acquire biotechnology capabilities, the Pentagon must leverage capitalist market forces and allow biotech companies to follow their proven best practices.
In pre-acquisition, program managers should conduct market analysis before arriving at material development decisions and during material solutions analysis.
In addition to comparing specifications of various alternatives, some strategic questions worth asking would be: Where are the sciences now and where will they be in five years?
Where are the commercial markets and where will they be in five years? Further, how will this impact industry competition?
Other questions that companies ask themselves, and will help the Defense Department determine acquisition strategy and attract companies, include: How will the biotech be used by dual-use customers to help companies recoup investment? How will customers leverage adjacent capacity and how might this program amplify value creation?
The department can be an engaged customer — one that requires military adaptation of dual-use technology — or an external collaborator by committing government data systems, special purpose labs, or testing environments.
It may learn from other government agencies that have had successful experience working with biotech, including the National Institutes of Health, Centers for Disease Control and Prevention, and even its own Army Medical Research Institute of Infectious Diseases.
Historically, the Defense Department's interventionist approach to intellectual property rights in acquisitions has deterred commercial companies from this market, after they weigh high risks and opportunity costs against relatively small value creation.
In 2019, the Defense Department released the IP Cadre (DoD 5010.44), a new set of policies on IP responsibility, aiming to bring market solutions into the department and address commercial industries' concerns. Materials, products and processes involved in biotechnology often build upon one another, and innovations in this industry are economically incentivized by patents and exclusivity. Taking that into account, program managers should allow companies to retain as many IP rights as possible through contract agreements in order to re main attractive.
As previously mentioned, defense-unique markets or even some dual-use markets are small. In order to attract biotech companies to commit the lion's share of resources and assume high risks of failure, exclusivity-based incentives should be thoughtfully employed. In addition to non-violation of IP rights, the government may consider offering expedited review, additional exclusivity akin to the concept of orphan drugs or pediatrics where markets are small, or fair market-entry advantages for other products.
Biotech is an emerging national defense priority that few in the defense community have integrated into their concepts of operations, and even fewer have undertaken its acquisition. Technology-wise, the products can remain effective in the human body even when operators are disengaged, and weaponized biotechnologies used by our adversaries will be difficult to neutralize or suppress even with increased range, precision and lethality in kinetic actions. From a business perspective, the "human body-testing" factor in its R&D cycle distinguishes it from any existing pathway in the Adaptive Acquisition Framework.
To fully unlock the synergy between the biotech market and national defense mission, the Pentagon should continue acquisition reform, and develop an innovative and business-minded relationship with the biotech industry.

Eric Du is the co-founder and executive director of the Formosan Enterprise Institute, a U.S.-based nonprofit organization that specializes in connecting U.S. and Taiwanese defense businesses/entities. He has worked in R&D operations in the U.S. biotechnology industry and been involved in various industry research groups focused on business analysis.
Topics: Research and Development