EDITOR'S NOTES DEFENSE DEPARTMENT
A Somber 100th Anniversary for the Magazine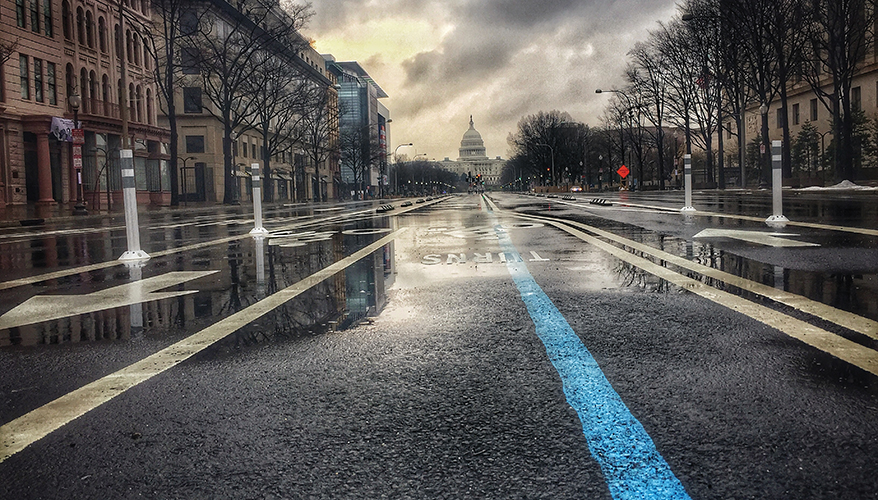 iStock photo
Last year, the National Defense Industrial Association celebrated its 100th anniversary with a series of events culminating in a gala dinner in October where National Defense distributed its centennial issue.
For the magazine, that issue was a bit premature as Ordnance Magazine — as it was called in its first decades — debuted in July 1920. As of this month, National Defense is 100 years old.
Putting together the content for the centennial issue was one of the great pleasures of my career. I spent hours going through the back issues reading articles written by my predecessors — especially the 50th anniversary issue — to glean clues on what it was like serving as the editor in chief of this magazine in the past.
So maybe some day, for NDIA's sesquicentennial, or dare we dream, its bicentennial, some version of myself will dig up this issue to see what the defense world was like in the summer of 2020.
Let me tell you future self: it sucks.
As I write this — in my basement — not in my office — we are experiencing what will inevitably be a major chapter in U.S. history: "the Great Pandemic of 2020." Or maybe it will be called the "COVID-19 Pandemic." I prefer the "Wuhan Virus."
The NDIA office is closed. Only a few of us have special permission to go in. I do so for a week once a month to put the magazine together in its final stages before it goes to print.
The streets as I drive in to work, normally jam packed with commuters, are empty. I see four or five coworkers when I go in at most. With one exception, I haven't seen my staff in two months.
The normally bustling Courthouse neighborhood in Arlington, Virginia, where the office is located is a ghost town. Most of the restaurant workers who serve us during lunch have lost their jobs.
As did everyone at the plant where the magazine was printed for 100 years. NDIA and National Defense underwent several name changes in its first century — as did the printer on Byrdhill Road in Richmond, Virginia. Its latest corporate owner shut its doors due to the COVID-19 pandemic and the souring economy.
Surely NDIA had no longer business relationship than the one with the magazine's printer. The June 2020 issue was the final one printed there, falling just short of the anniversary. Some 184 workers lost their jobs there.
Like many professionals whose offices are shuttered and are working from home, I'm pulling double duty "teaching" my children in the mornings. I put "teaching" in quotes because I wouldn't call what I do the equivalent of professional educators. I try to keep their brains active for a few hours a day before succumbing to their wishes to watch Pokémon cartoons.
I haven't had a haircut in two months and I stopped trimming my beard. If this continues, I may end up being mistaken as the editor of High Times.
A year ago, I wrote what was so far my most popular column. It was titled, "Why I Didn't Stop by Your Conference Booth," and it was basically an 880-word rant about the demands on time we reporters undergo when covering defense industry trade shows.
A year later, what I would give to have those kinds of problems. These confabs are where reporters dig up a lot of good information for our readers.
It was March, Friday the 13th — surely an unlucky day when it comes to trade shows — when the conference business collapsed. At the time, one of the Army's big shows had already been canceled. Throughout the day, we heard rumors: "NASA was pulling out of the Space Symposium."
Then the Space Foundation a few hours later formally pulled the plug on the world's biggest space conference. As the afternoon wore on, more came: The Navy League's annual Sea-Air-Space conference; Quad-A's Army Aviation 2020 Summit; the Association for Unmanned Vehicle Systems International's Exponential show.
Organizers of the Eurosatory conference in Paris and Farnborough Air Show in the U.K. would eventually make the call to postpone or cancel.
NDIA was among those who waited to make the tough choice on its biggest show of the year: the Special Operations Forces Industry Conference held each year in Tampa, Florida. Leadership did eventually cancel the show.
However, there was one bright spot in all of this: NDIA organized a Virtual SOFIC and put on a productive and content-rich substitute via the internet for its members. By any measure, it was a huge success. For a registration fee that was less than an airfare to Tampa, participants received detailed briefings about Special Operations Command's acquisition priorities. Nearly 5,000 participants signed up.
Still, as most speakers mentioned, we look forward to the day when we can meet face to face and put all this behind us.
Topics: Defense Department