JUST IN: Army Examining Basing Options for New Weapons in Indo-Pacific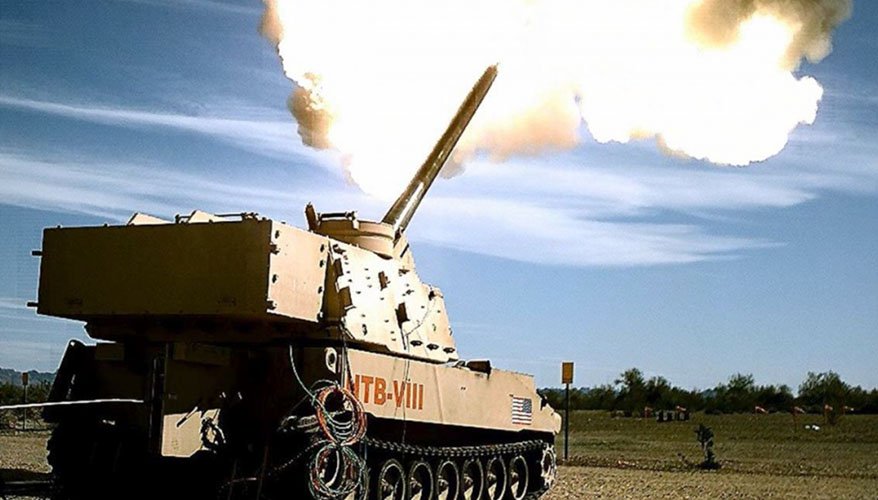 Extended Range Cannon Artillery
Army photo by Edward Lopez
The Army continues to analyze options for basing new long-range precision weapons in the Indo-Pacific region, to be used by one of its new multi-domain task forces, the service's top officer said July 31.

The Indo-Pacfic continues to grow in strategic importance for Pentagon planners as great power competitor China modernizes its military and takes a more aggressive posture toward its neighbors and deployed U.S. forces.
The Army's multi-domain operating concept envisions the service employing advanced capabilities — such as hypersonics, anti-ship missiles, anti-aircraft systems and cyber weapons — to aid the other services in countering near-peer adversaries. The multi-domain task force pilot program was assigned under the Army's Pacific Command in 2017. The Army is using information from the program to establish additional task forces.
"We're standing up a new organization, it's called multi-domain task forces that provide the ability to do long-range precision effects," said Army Chief of Staff Gen. James McConville.

Long-range precision fires is the No. 1 modernization priority for the Army. The capabilities will boost deterrence in the region, McConville said.
The concept for how those multi-domain task forces would operate and position themselves within the Indo-Pacific is still being fleshed out, he said during an online event hosted by the Center for Strategic and International Studies.
"That's something we're still working on," McConville noted."As far as the exact positioning, we do have some capability in the extremely long-range precision fires to give us certain effects, but that capability as far as exact positioning is still being determined."

The economic turmoil and ballooning budget deficits brought on by the COVID-19 pandemic have some observers predicting lower defense budgets in the coming years. McConville noted that there are a number of key capabilities the service would seek to protect if faced with fiscal cuts.
"We know we need long-range precision fires, that's our No. 1 priority," he said. That includes new extended-range cannon artillery.
The Army is also developing hypersonic weapons that have been tested successfully, he said. Hypersonic missiles are expected to fly at speeds greater than Mach 5, be highly maneuverable and capable of overwhelming enemy defensive systems.
Other priorities for the service include mid-range missiles with ship-sinking capabilities, McConville said.

"We think that's very, very important for the anti-access, air denial capabilities that we may need," he added.

Investments in these potentially gamechanging capabilities "have to happen," he said. Funding incremental improvements in current systems won't suffice, he added.
Topics: International, Missile Defense, Army News