Military to Leverage New Biotech Fields to Gain an Edge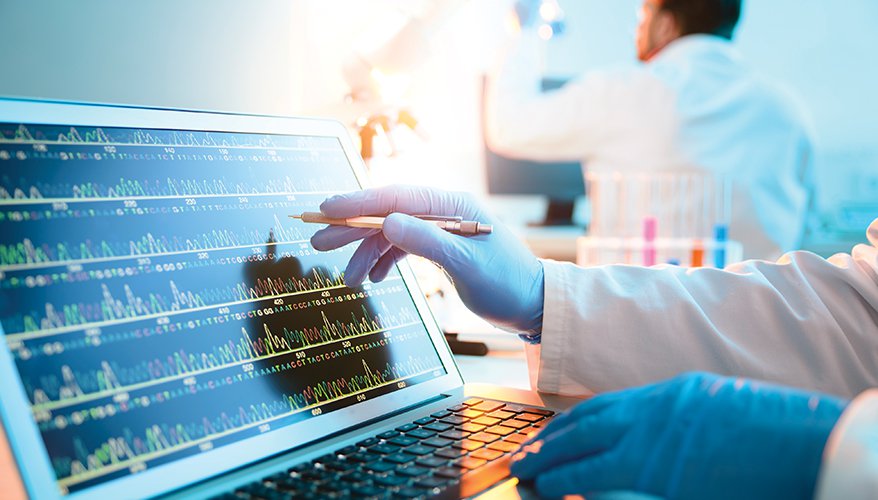 iStock photo
Agencies throughout the Defense Department are investing in biotechnologies and working initiatives to harness nature's processes to better support warfighters.
Biotech is an engineering discipline that uses living systems to create a wide range of products, said Michelle Rozo, assistant director for biotechnology at the office of the undersecretary of defense for research and engineering. "We can use that technology to produce an enormous range of things from food and medicines to textiles and fuels," she said.
It will have a large impact on the defense sector, Rozo said during the Biotechnology for Materiel and Defense Symposium. "The same core competencies that can unlock products and capabilities [have] the potential to transform military systems and mission spaces."
The need to develop new and more advanced biotech is identified as a modernization priority in the 2018 National Defense Strategy, which focuses on great power competition with advanced adversaries China and Russia
It is a "disruptive technology that will change warfighting and provide dominant capabilities to the department across multiple domains," Rozo said during the webinar hosted by the National Defense Industrial Association. Although the Pentagon has been developing biotech for years, it historically invested in medical and chemical biology projects.
However, researchers are branching out to include material applications, she noted.
"One of the opportunities here for the Department of Defense is its potential to provide new sources of critical materials," she said.
The COVID-19 pandemic, while demonstrating the nation's vulnerabilities to biothreats, has also shown the fragility of the supply chain. The United States relies on foreign suppliers for a number of critical components including commodity chemicals, rare earth elements and active pharmaceutical ingredients, she said. Ensuring a resilient domestic supply chain for these components is a major priority for the Pentagon.
One initiative is the Defense Advanced Research Projects Agency's Living Foundries program.
The initiative seeks to transform biology into an engineering practice by developing the tool technologies, methodologies and infrastructure to prototype and scale engineered microbes that can produce molecules that are of value for government and commercial use, said Melissa Rhoads, advocate for biotechnology at Lockheed Martin, during the webinar.
Renee Wegrzyn, DARPA's Living Foundries program manager, said the challenge for the Pentagon is that it lacks bio-manufacturing capabilities to generate molecules and materials that are cost effective, domestically sourced and have high-performance rates for a broad range of applications.
DARPA has an effort within the Living Foundries program called "1,000 molecules," which is dedicated to manufacturing molecules domestically that are relevant to the military, cost effective and customizable for enhanced performance, she said.
The focus is on "understanding where do current materials and molecules fail, and [where] we can make them better, make them domestically, and … in an agile way," Wegrzyn said. The program is exploring various manufacturing methods as it pursues the technology, she noted.
Living Foundries is also aiming to improve the quality of biological medical countermeasures such as chemical weapon filtration capabilities.
"Think of a garment that could bind and neutralize chemical weapons" much like a filter, Wegrzyn said. "We have solutions now, but we know that there's a gap — that we can make those capabilities better."
As it works to meet its goals, the 1,000 molecules program is first focusing on the design aspect of biotech.
"Design here means finding what is the biosynthetic pathway — what are the genes that I need to layer on here and how can I design that very quickly," she said. "We have multiple cases where we may in nature identify an enzyme that looks like it should do the trick, but we actually have to test 100 different variants before we find the one that really works the way that we want it to."
Next the scientists build and synthesize DNA to insert it into organisms in order to produce molecules. They then grow and test the organisms, which can be a time consuming task, she said.
"The dirty little secret here is that most of the time it doesn't work and we actually have to iterate on those designs over and over," Wegrzyn said. "We have made millions of different variants to learn those rules and apply them and enhance performance going forward so that we can scale this foundry output."
DARPA hit the 1,000 molecules goal more than a year ago and has since manufactured more than 1,500 of them, Wegrzyn said.
That has allowed the agency to "pivot our investing and say: 'Well, now let's actually start to make things and test them and see if they can perform better,'" she said.
DARPA is working with the Air Force Research Laboratory, the Naval Air Warfare Center Weapons Division and various cohorts in the Army on testing and evaluation, she said.
"This is really relevant to the whole military," she said.
Meanwhile, the Army is working to produce materials using biotechnology through its Transformational Synthetic Biology for Military Environments Program, also known as TRANSFORME.
"One of the things that we're really looking to exploit for the Army is if we can harness these low-costs, low-energy routes of production of materials in a forward [operating] context," said Dimitra Stratis-Cullum, the essential research program manager at the Army Research Laboratory. "Then we can really start to change the equation on logistics and sustainment."
TRANSFORME is a dedicated effort bringing together synthetic biology, biotechnology, scientists and engineers in a focused way, she said. "What we're doing is trying to build the agility to adapt and push into the rapid genotyping to rapid prototyping space," Stratis-Cullum said.
Researchers are looking to use biology to advance capabilities in the areas of coatings composites by improving corrosion resistance to protect military equipment, she noted.
"Where we're pushing the boundaries right now is really the structure function property relationships, and the ability to do this will go beyond coatings," she said. However, even in "areas such as stability of composites for propellants for long-range munition fires or many other aspects, once we start to tackle this space we can use these tools to more broadly impact design and production."
Meanwhile, the Air Force Research Laboratory's manufacturing directorate is working quickly to address an issue brought on by the COVID-19 pandemic.
The directorate is one of nine under the umbrella of AFRL and it focuses broadly on material science, manufacturing technology and system support for materials once deployed, said Maneesh Gupta, a materials engineer at the directorate.
One research thrust is looking at how to eliminate microbial contamination in a way that is compatible with the materials that are found onboard aircraft, he said.
"Over the last three or four months — as the pandemic has sort of kicked up into high gear — there has been a really important need for the DoD to figure out how they can decontaminate aircraft that had been moving personnel around that might've been potentially contaminated with the virus," he said.
The directorate is examining appropriate solutions that will not degrade or hurt the materials that are onboard an aircraft, but will still safely eliminate the pathogen, he noted.
"The team has really been very quickly responding to that situation and providing some really critical answers," he said.
The Office of Naval Research is also looking toward natural systems to support its mission.
The organization is working to identify and exploit key principles and organisms from nature and use them as the basis to design and control materials, sensors and devices, said Linda Chrisey, program officer for ONR's synthetic biology for naval applications. It also wants to use the technology to provide new power strategies for the service. The service's biocentric technology program is aiming to provide greater capabilities for powering platforms in a variety of environments, she said.
"We do think about undersea powering — the seafloor is becoming an important domain for us," she said. "We have sensors and communication devices that would like to power for a long time and, of course, accessing those sites can be logistically challenging for many reasons."
The survivability of platforms in austere environments is also a concern that the office is trying to address. ONR has focused on creating biologically inspired autonomous vehicles where it examines how marine and amphibious animals both move and navigate.
"Then [we] extract those principles to develop novel autonomous vehicles both from the platform itself, as well as the control algorithms that allow those vehicles to maneuver and operate in those environments," she explained.
Overall, the Pentagon is investing in capabilities and initiatives that it believes across the board have the potential to reduce the threat to warfighters and increase mission readiness, Rozo said.
The Defense Department is imagining future scenarios and "projecting outwards to what biotechnology can provide, where we've mastered the discipline and the ability to do point-of-need production so that these same necessary items — these fuels, these lubricants, this food — can be produced at the point where the warfighters need it and relevant quantities and in mission relevant time frames," she said.
Topics: Research and Development