WEB EXCLUSIVE: Commander Wants Aegis Ashore Funding to Defend Guam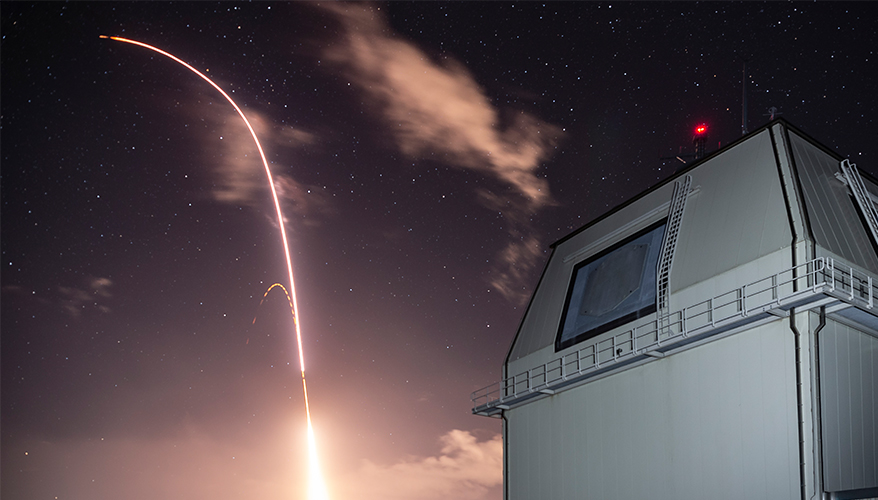 Aegis Ashore Missile Defense Test Complex
Photo: Raytheon
U.S. Indo-Pacific Command needs funding to update its missile defense system in Guam by fiscal year 2021, the head of the combatant command said July 21.

"I will say that my number one priority and the most important action we can take to rapidly and fully implement the National Defense Strategy as a first step is a 360-degree persistent and integrated air-defense capability in Guam. What I call the Homeland Defense System Guam," Adm. Phil Davidson, head of U.S. Indo-Pacific Command said during a call with the media.

Funding the capability — the backbone of which will be the Baseline 10 Aegis Ashore system — must begin in fiscal year 2021 if it is to be in place by 2026, he said.

The year 2026 is when Davidson believes adversaries will be advanced enough to defeat current missile defense systems in place. The combatant command currently uses the Terminal High Altitude Area Defense, an anti-ballistic missile defense system built by Lockheed Martin.
"When you look at the way the threat capability — threat capacity — is manifesting from China in the future, whether it's ballistic missiles from the land, or whether it's ballistic or cruise missiles from air and maritime platforms, you are going to need a complete clock — a 360-degree coverage — in order to help defend Guam," he said.

Further, the Aegis Ashore system will enable the combatant command to integrate other shorter-range defenses and other capability sets that will be necessary in the future.

Davidson asked for $5.2 billion over a five-year period from fiscal years 2021- 2026 for the system, according to a proposal he delivered to Congress in April.

The system is critical for defending the Defense Department's "most important operating location in the Western Pacific," said the proposal, which was first reported by Breaking Defense. "In the future, this system will provide the opportunity to provide long-range precision strike capability into the First Island Chain."
The Aegis Ashore system — built by Lockheed Martin and derived from the ship-based system — has been fielded in Romania. Plans to deploy a system in Poland has suffered several delays.
Topics: Missile Defense