Navy Doubles 'Tech Bridges' to Boost Collaboration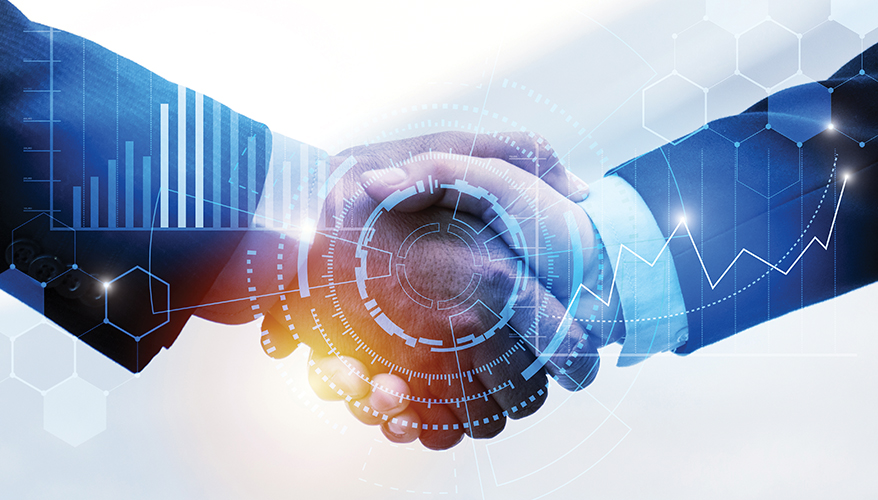 iStock photo-illustration
The Navy is establishing six new "Tech Bridges" to increase collaboration and information sharing between industry, academia, Naval labs and other military services.
The service began the effort last year under the Naval Information Warfare Center to develop and promote partnerships. The Navy began with five offices in September 2019 and added a sixth shortly after. The first six locations are based in: Charleston, South Carolina; Newport, Rhode Island; Keyport, Washington; San Diego; Orlando, Florida; and Crane, Indiana.
"What we've seen in those first months [and] in the last nine months is $45 million obligated through programs that were identified through the tech bridges, through existing programs," Cmdr. Sam Gray, director of the Tech Bridge effort, said during a call with reporters when the expansion of the initiative was announced.
The program added six new offices in Southern California and the East Coast including: Monterey, California; Ventura, California; Corona, California; Patuxent River, Maryland; Norfolk, Virginia; and Alexandria, Virginia.
Assistant Secretary of the Navy for Research, Development and Acquisition James "Hondo" Geurts said the focus of the effort continues to be on supporting sailors and Marines, increasing speed and learning from one another.
"We wanted to make sure we had an easy way to connect everybody up so we could accelerate our learning, connect … folks with ideas to solutions, and then folks with solutions onto the folks that could put those into use," Geurts told reporters.
The tech bridges help the service solve problems by bringing in new ideas from companies, servicemembers and researchers, Geurts said. For example, there could be a new way of making a specific shipyard repair job easier or more efficient.
In the past, connecting a shipyard worker to a small business innovation research program at the Office of Naval Research has been a challenge, he said. "Just culturally, I wouldn't expect those two communities to know how to communicate effectively to each other," he added.
The tech bridges, however, offer a collaborative environment in a commercial business space, rather than on a military base, according to the service. The locations are in more easily accessible offices to foster collaboration.
The tech bridges could also improve situational awareness for the Navy. The service otherwise "may not know that an exoskeleton company somewhere in Utah … could solve a shipyard problem in Portsmouth," Virginia, Geurts said. "This is really about exposing and leveraging opportunity."
Topics: Navy News