JUST IN: Air Force Considering Reconfiguring F-22 Trainers for Combat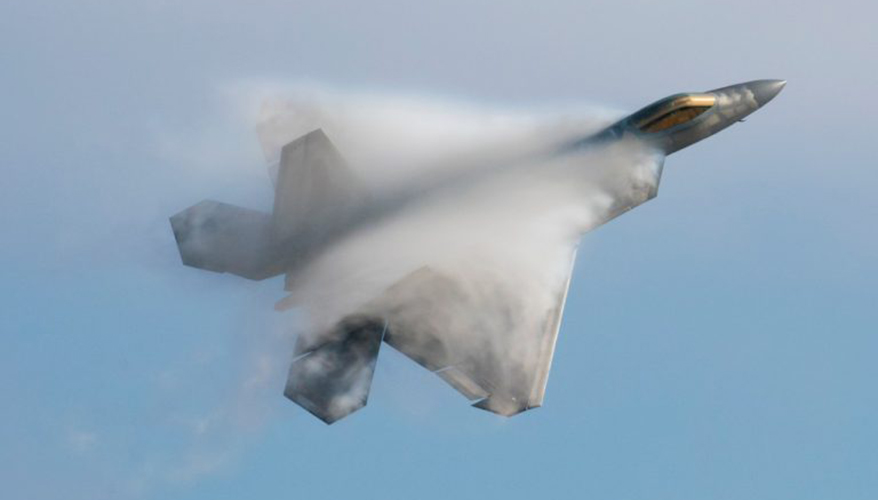 F-22 Raptor
Lockheed Martin photo
The Air Force is looking to bolster its fleet of F-22 Raptors by taking some aircraft from the service's formal training unit and reconfiguring them for combat operations, the commander of Air Combat Command said June 22.

"They're already combat capable even without bringing them up to the higher standard. I'd certainly pick one of those over some of our legacy airplanes, if I had to go fight," Gen. James "Mike" Holmes said. "One option would be to be able to turn them into a combat-coded squadron over the next several years."
The idea of repurposing some aircraft is primarily a "think piece" for Air Combat Command, Holmes said during a video teleconference hosted by the Air Force Association's Mitchell Institute for Aerospace Studies.

"It is based on: Can we make that Reforge initiative work?" he said, referring to a new service plan meant to better train fighter pilots. "Then it's also based on work that we're doing as we look at our flying training units in general."

The command is working to make training curriculum and materials available to student pilots 24 hours a day so they can progress at their own pace, Holmes said. It also wants to continuously monitor students during training so instructors know when a trainee can advance from one step to the next, or when they need more time in one particular area.

"It gives us the opportunity to decrease the amount of time they spend in our flying training units, which means we don't need as many aircraft and [simulators] dedicated to that, which means maybe you can repurpose some of those — since we are already paying to operate them — into additional combat capability without spending any extra money," he said.

The Lockheed Martin-made fighter aircraft entered the service in 2005, with the last one delivered in 2012.

In 2016, Congress tasked the Air Force to study the cost and feasibility of restarting the F-22 production line, but ultimately, the decision to purchase more of the aircraft never came to fruition.

The aircraft has flown more than the service initially predicted which has resulted in a shortage of F-22 engines, Holmes said.
"The primary problem [with the aircraft] is having enough engines to meet our requirements," he added.
— Additional reporting by Jon Harper
Topics: Air Power, Air Force News