Cost Estimates Questioned for New Navy Frigate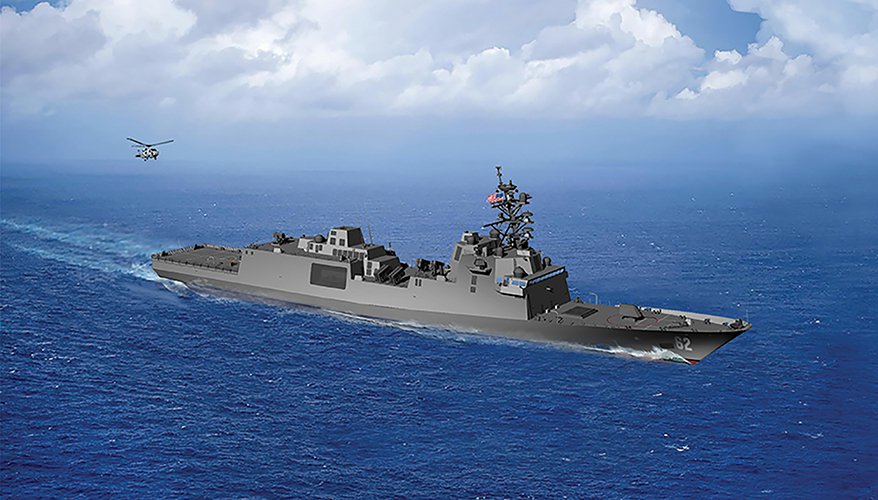 Artist rendering of FFG(X)
Navy illustration
The Navy is moving forward with a new guided missile frigate, but some observers question the service's cost estimates for the program.
In late April, Fincantieri/Marinette Marine was awarded a $795 million fixed-price incentive contract for detail design and construction. The contract will provide for the delivery of up to 10 platforms, and will be worth $5.6 billion if all options are exercised.
"Another potential issue for Congress concerns the accuracy of the Navy's estimated unit procurement cost for the FFG(X), particularly when compared to the known unit procurement costs of other recent U.S. surface combatants," said Ronald O'Rourke, a naval affairs specialist at the Congressional Research Service.
The price tag of the lead ship will be about $1.3 billion, according to the Navy. It has requested $1.1 billion in fiscal year 2021 for the second vessel.
The Navy's most recent budget submission estimates that the third and subsequent ships will cost roughly $940 million each in then-year dollars to procure, O'Rourke said in a recent CRS report titled, "Navy Frigate FFG(X) Program: Background and Issues for Congress."
"Ships of the same general type and complexity that are built under similar production conditions tend to have similar costs per weight and consequently unit procurement costs that are more or less proportional to their displacements," he noted.
Setting the estimated cost per thousand tons of displacement of the FFG(X) about equal to those of the LCS-1 variant of the littoral combat ship would raise the estimated unit procurement cost of the third and subsequent frigates to $1.1 billion, an increase of about 17 percent, he calculated.
Using the same formula to compare the FFG(X) to the Flight III DDG-51 destroyer would raise the estimated unit procurement cost of the third and subsequent frigates to approximately $1.5 billion, an increase of about 56 percent, according to O'Rourke.
Assistant Secretary of the Navy for Research, Development and Acquisition James "Hondo" Geurts said the service has taken a number of steps to control costs.
"I know there was some reporting on concern about … cost estimates, you know, were they too low?" he told reporters. "We've tried a different approach in frigate to taking more proven technology, both on the combat systems and with a parent [ship] design. And in doing that, you know, trying to bend the normal cost curve as compared to previous programs. … I'm comfortable that we've got that program positioned well."
Topics: Maritime Security