Fast Response Cutter Faces Procurement Pause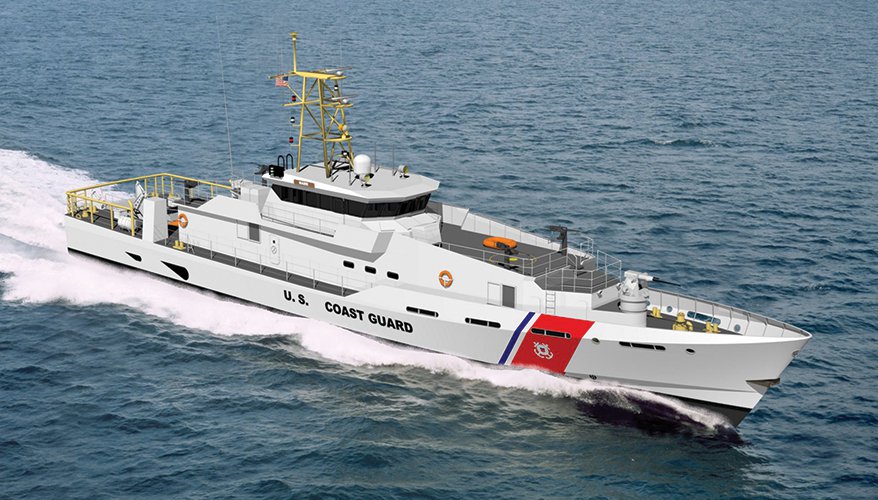 Sentinel-class Fast Response Cutter
Coast Guard illustration
Despite receiving no new procurement funding in the fiscal year 2021 budget request, the Coast Guard commandant said the Sentinel-class fast response cutter program is on track.
"Fast response cutters are on schedule and on budget," said Commandant Adm. Karl Schultz.
"We took acceptance of the 37th cutter on the domestic program of record of 58 hulls," he said during remarks at the Navy's League's Sea-Air-Space conference, which was held virtually because of safety concerns surrounding COVID-19.
President Donald Trump's fiscal year 2021 budget request does not contain new procurement money for the program and instead limits FRC funding to post-delivery, technical support and government-furnished equipment.
Schultz said the service needed to free up dollars for other priorities such as polar security cutters, offshore patrol cutters and aviation. But he hopes procurement funding for fast response cutters will be added back in during the budget process.
"We've got a little flexibility with the last couple [fast response cutters]. I think that allowed us to sort of array it that way," he said in an interview with National Defense. "I don't think we're done with our budget asks for FRCs yet. ... As a federal agency within a department, you sort of have to work to a topline. So as we made our choices this year, we took a pass on asking for FRCs in '21."
In April, Bollinger Shipyards delivered the USCGC Harold Miller to the service in Key West, Florida, according to a company news release. This is the 38th ship delivered as part of the current program. The vessel is one of three fast-response cutters slated to be home-ported in Galveston, Texas.
The Coast Guard wants 58 of the vessels for domestic missions and six for overseas operations, which will replace the Island-class patrol boats currently in Bahrain, Schultz said.
Plans include replacing the first two Island-class boats sometime between the end of this year and early 2021.
"They're game-changing capability," he said, noting that the platform's 25 mm gun can be operated remotely from inside the cabin.
Topics: Maritime Security