DARPA Declares War on Jet Lag, Other Travel Woes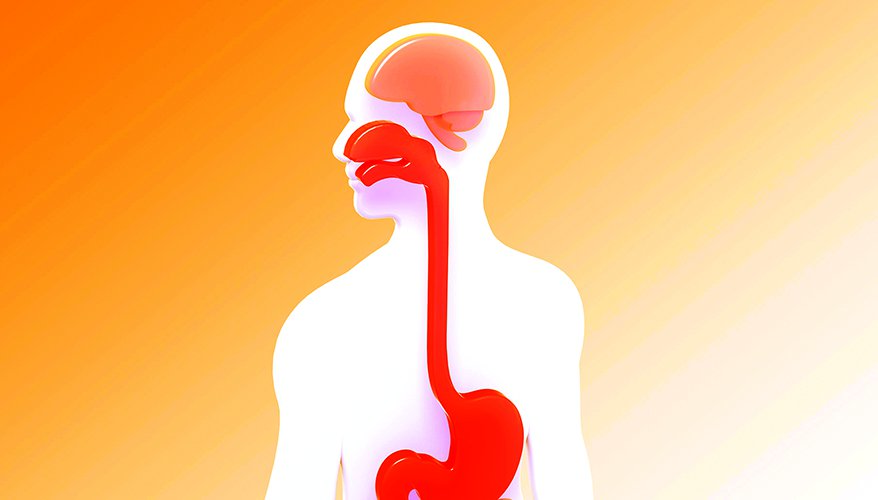 iStock illustration
The Defense Advanced Research Projects Agency has kicked off a hunt for new technologies aimed at combating travel-associated problems faced by warfighters and civilians on-the-go. The effort could facilitate treatments for a wide range of health issues, according to the project leader.
The Advanced Acclimation and Protection Tool for Environmental Readiness, or ADAPTER, program has two primary tracks. One is aimed at addressing disruptions to service members' circadian rhythms, or internal body clocks. The other is focused on preventing bacteria in water or food overseas from causing major gastrointestinal illness for troops deployed abroad.
The agency envisions using implantable and ingestible bioelectronic devices to achieve these goals.
"We wanted to unite several major advances in synthetic biology (precise feedback systems, the ability to generate many different natural products) with advances in bioelectronics (ingestible and implantable sensors and actuators) into a system that would act like an internal pharmacy for the warfighter," said Dr. Paul Sheehan, ADAPTER program manager in DARPA's Biological Technologies Office.
Jet lag caused by disruptions to circadian rhythms is a major problem for service members who sometimes have to travel many time zones away to carry out their missions, he noted. They need to be sharp mentally and physically.
"The idea is can we have a system that … when I know I'm going to deploy in 48 hours, I'm going to push a button on and it's going to start delivering what have you — melatonin for the circadian rhythms, leptin and ghrelin for your digestive tract" to regulate hunger, he said in an interview. Such a system could "slowly just start shifting you to the time zone where you're going to be landing, and so that once you get there, you can deploy and operate as soon as possible."
Another challenge is that warfighters sometimes operate at night for extended periods of time to gain tactical advantages. "The downside is that really does some damage to the circadian rhythm and to the health" of the operator, Sheehan said.
"Sleep is so essential to help regeneration and recovery," he added. "What happens is, you go out at night for long enough and your circadian rhythm can get disrupted." The phenomenon is called desynchrony.
Humans don't just have one circadian rhythm, he noted. The brain and different parts of the body such as the gastrointestinal tract each have their own "clocks."
"All the different clocks within your body can get out of sync and people don't feel right and they don't act right," he explained. "Can you have a system that can get all these clocks back in phase and in the local time period?"
The program might also be able to help individuals with chronic sleep issues, he noted.
New bioelectronic devices could potentially be ingestible, or implanted subcutaneously — meaning under the skin — depending on their size. After being signaled, the device would release compounds that help shift the user's body to the appropriate circadian rhythm phase, Sheehan explained.
Combating gastrointestinal problems is another aim of the program. In the early years of the post-9/11 wars, 77 percent of U.S. troops in Iraq and 54 percent in Afghanistan contracted diarrhea. About 40 percent of those cases required medical attention, according to DARPA.
With technology from the ADAPTER program, bacteria could be engineered to release highly targeted antibiotics into the intestine or use other bacterial mechanisms to combat "bad" bacteria in real time.
"You can imagine … you swallow a large electronic pill that opens up and hangs out in your stomach," Sheehan said. "You can imagine a device like that that would also contain drugs or contain bacteria that could produce drugs, and so that whenever you were worried about unsafe food or water, you could signal the device to … produce the antibiotic. "
Sheehan didn't want to provide too much detail about exactly how the ADAPTER technology might work because he wants proposers to be as inventive as possible and doesn't want to prescribe solutions.
DARPA will lean heavily on industry and academia as it pursues the technology and hopes to get the Food and Drug Administration to sign off on it.
"The cost of moving things through the FDA and getting approvals is huge. We tend to de-risk technologies, show what is possible, and then we would hand them off to industry," Sheehan said.
Companies in the health care sector could use the technology to further their own commercial business interests, he noted. Civilian travelers and people who work in developing countries or other austere environments could be potential customers.
"Having an internal pharmacy that can produce the compounds that you need would be attractive in many situations," he said. "The hope is that the companies or universities that are successful at this will … push this technology all the way through to final FDA clearance, which is going to be needed before it shows up in the warfighter."
Based on conversations he's had, Sheehan anticipates that there will be a number of companies and universities that will want to participate in the program.
"One of the nice things I would say about the biological sciences in general is that they tend to be fairly focused on commercializing and moving their technologies out into the field, … so I think we're in good shape there," he said.
DARPA released a Broad Agency Announcement for the program in April on the Beta.Sam.gov website. A proposers day was held virtually due to the COVID-19 pandemic. The BAA closing date is June 18.
Multiple awards are expected which may include production contracts, cooperative agreements or other transaction authority agreements, according to the document.
The program will have separate tracks for addressing circadian rhythms and gastrointestinal problems.
"Focus your efforts," Sheehan said. "We're not asking anyone to deal with both issues at the same time."
The program is scheduled to last four and a half years, and will be divided into three phases.
"In the first phase, it's really just proving out the component technologies, the bioelectronic carrier and the biological production of therapies," he said. "Phase 2 is really integrating them into a consolidated unit that can show efficacy in an animal model and proving out that the individual pieces are safe enough to go into a human."
For the circadian rhythm management track, performers must decrease the time to entrain a phased shift to local time or a new work-shift schedule by 20 percent by the end of phase 1, and 50 percent by the end of phase 2.
For the decontamination track, one species of pathogenic bacteria on DARPA's project list should be degraded by 99 percent by the end of phase 1, and five species should be degraded by 99.9 percent by the end of phase 2, according to the BAA.
The third phase will include human safety studies.
Phases 1, 2 and 3 will last two years, a year and a half, and one year, respectively.
Sheehan called the program timeline "incredibly ambitious" for this kind of work.
Will there be health risks associated with the technology?
"It's hard to say," Sheehan said. People respond differently to treatments, and, as with most other drugs, there is a potential for adverse side effects, he noted.
"Everything has to go through FDA [approval], and so problems ideally will be revealed as we go through the program and through that process," he said.
Human trials will be conducted on civilian volunteers, not military service members, he noted.
Implantable devices aren't a new concept. Some, such as Norplant that releases levonorgestrel for female birth control, have been around for a while. There have been advances in ADAPTER-related technologies such as ingestible sensors and medical pumps, some of which have been FDA approved, he noted. "The pieces are there, but clearly we're going to have to work with the FDA to step through any potential challenges with this effort."
The program will benefit from previous DARPA investments in capabilities such as: micro-electromechanical systems and microelectronics that will enable the fabrication of the carrier; sophisticated control circuits for engineered cells; the ability to generate natural products; stabilizing beneficial bacteria in challenging environments; and the building of evolutionarily stable kill-switches, he added.
While strides have been made with related technologies, several difficult challenges remain, such as ensuring the devices can reside within the GI tract for months at a time, and maintain the living cells over such a long period, he said.
The future applications of the technology could extend beyond circadian rhythms and combating diarrhea, to include antiviral treatments or automatic delivery of antimalarial drugs, or compounds that help travelers rapidly acclimate to high altitudes. There is also the potential of boosting the body's immune system for short periods of time during a disease outbreak, according to Sheehan.
"Once you have the systems that can sort of automatically deliver drugs or therapies in vivo, I think there's an incredible amount of things that can be done there," he said. In vivo means within a living organism.
DARPA envisions a future with a "total pharmacy" that consists of a single, self-sustaining system that could reside inside the human body to provide multiple therapies on demand. War­fighters busy with other tasks would no longer have to worry about taking pills or giving themselves shots. Civilians with chronic health issues could also benefit, he noted.
"When you think of the old person with their … daily set of pills that changes based on time of day and day of the week, wouldn't it be fantastic if we could swallow one overarching pill that takes care of all that for us, generates the compounds as we need them day by day, so that we're not having to constantly pop pills?" he said.
Sheehan declined to disclose the exact amount of funding that will be dedicated to the program, but suggested it will be similar to other DARPA Biological Technologies Office programs, which tend to range from $50 million to $100 million dollars, and include several performers.
When might these new devices be ready for warfighters and other users? That depends on a number of factors, Sheehan said.
"We want it as quickly as possible, but ultimately DARPA can only move the ball so far down the field," he said. At some point it has to be picked up by other organizations to take it across the goal line.
If everything goes smoothly and the technology is well funded, it could potentially be ready in about 10 years, he said. But research projects don't always turn out that way.
"I believe in four and a half years we will have technology that show off those prime capabilities that we're after. I can be confident of that," he said. "What happens after that after I'm gone? The crystal ball doesn't go out that far."
Topics: Research and Development