GOVERNMENT CONTRACTING INSIGHTS DEFENSE DEPARTMENT
DPA Rated Contracts Have Some Caveats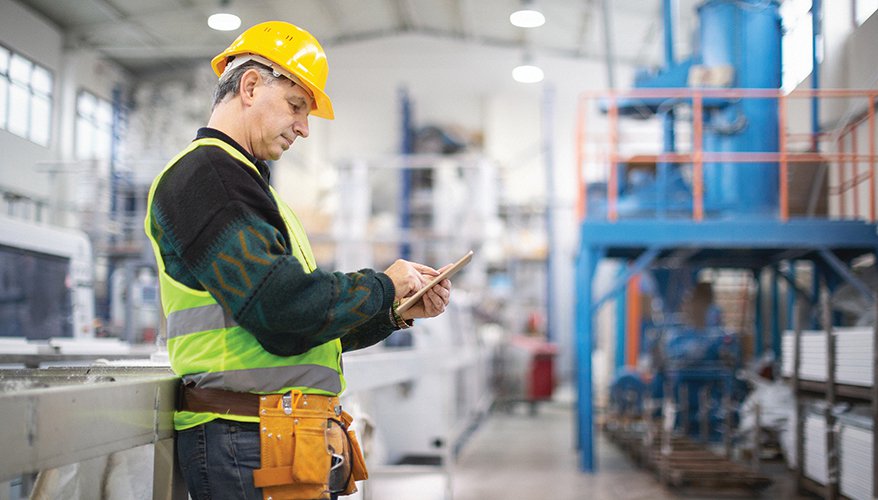 iStock photo
The Defense Production Act allows the executive branch to apply a priority rating to its contracts, which would require them to be prioritized over any competing obligations, including prior commercial commitments. Contractors should be aware of how the legislation may apply to them.
The Defense Production Act, also known as the DPA, is a Korean War-era statute that provides the president with various authorities to regulate U.S. industry for the purpose of "shap[ing] national defense preparedness programs and tak[ing] appropriate steps to maintain and enhance the domestic industrial base." National defense is defined quite broadly. In addition to encompassing military-, energy- and national security-related activities, it also includes emergency preparedness activities under the Stafford Act.
Although the law has not broadly been invoked in response to a public health emergency to date, it may be deployed in response to the COVID-19 epidemic.
The authority of the executive branch to apply a priority rating to its contracts is commonly used through the Defense Priorities and Allocations System.
The executive branch may allocate or control materials, services and facilities in any manner deemed necessary or appropriate to promote the national defense. This authority is quite broad and even covers technical data that may be necessary for technology transfer. However, the allocations authority may only be used for wage or price controls if accompanied by a joint resolution of Congress.
The DPA also provides several additional authorities which can provide encouragement and funding to develop and promote critical national infrastructure. These include: purchasing or making purchase commitments of industrial resources or critical technology items; making subsidy payments for domestically produced materials; purchasing and installing equipment for government and privately owned industrial facilities to expand their productive capacity; and issuing loan guarantees and direct loans.
The Defense Production Act requires that to use prioritization or allocations authority in the civilian marketplace, the president must make findings as to the scarcity of material and the need to invoke the prioritization or allocations authority. A President Obama-era executive order and existing regulations required the department invoking DPA authority to make the required findings and submit them to the president for approval before exercising the authority.
Notably, President Donald Trump's COVID-19 Executive Order appears to deviate from this approach in its delegation of authority to the secretary of Health and Human Services with respect to "all health and medical resources needed to respond to the spread of COVID-19 within the United States." In particular, the order appears to avoid the pre-approval requirements by making a determination that they have already been met with respect to health and medical resources needed to respond to the spread of COVID-19.
There are a number of key considerations companies should keep in mind if they have received or are concerned about receiving a rated contract.
Rated contracts generally must include at least four elements: a priority rating; specific delivery date(s); a signature/certification; and a statement that the order is certified for national defense use or is placed in support of emergency preparedness requirements. Rated contracts can come directly from the government or from prime contractors or higher tier subcontractors who hold rated contracts or subcontracts.
A company that is subject to a priorities system generally must reject a rated contract if they are unable to satisfy the contract by the date required. In such cases, it must offer to fill an order on the earliest possible date. A company generally may reject a rated contract on various other specified grounds, including: if the prime contractor or higher level subcontractor placing the order is unwilling or unable to meet regularly established terms of sale or payment; the contract is for an item the receiving company does not supply or a service the receiving company is unable to perform, with some exceptions for recent provisions of supplies or services; or the prime contractor or higher level subcontractor placing the rated order makes the item or performs the service being ordered.
Companies are generally required to flow down the rating on their contract to their suppliers in order to timely obtain items or services needed to fulfill the contract.
A company receiving a rated contract is prohibited from discriminating against it in any way, for example by charging higher prices or by imposing different terms and conditions than for comparable unrated orders. However, the entity placing a rated order must be willing and able to meet regularly established terms of sale or payment.
Rated contracts must be prioritized against non-rated contracts — even if this may cause the contractor to breach the non-rated contract. However, the DPA and the relevant priorities and allocations systems provide that a company cannot be held liable for damages or penalties in this respect. That said, courts have found that the federal government does not have an obligation to reimburse a company for potential lost profits attributable to non-performance of unrated contracts.

Fred Levy and Jennifer Plitsch are partners and Carl Wiersum is an associate at Covington & Burling LLP. Firm associates Tyler Evans and Sarah Shepson also contributed to this article.
Topics: Defense Department