COVID-19 NEWS: Virus Causing Inefficiencies in Rotorcraft Industry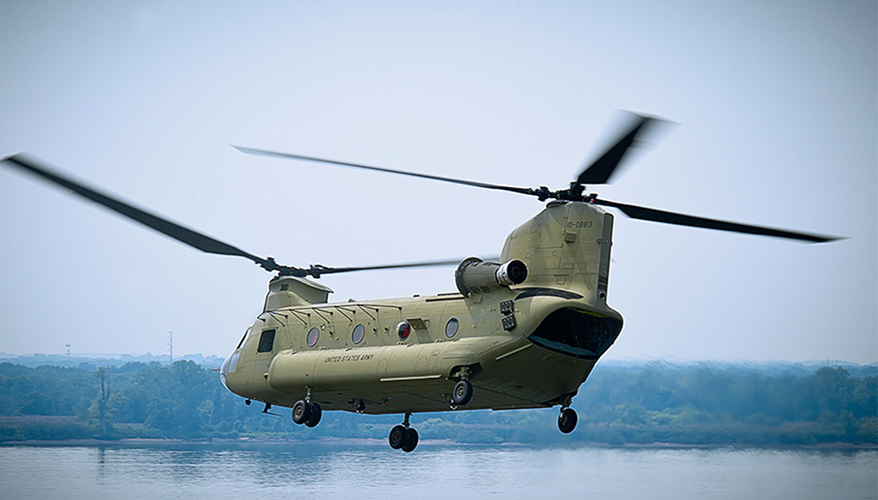 H-47 Chinook
Boeing photo
While many factories in the helicopter industry have reopened following COVID-19-related closures, Army officials are still concerned about inefficiencies.

The Defense Department has seen numerous facilities close and open back up again as they grapple with the effects of the coronavirus. One example of a plant that recently closed and reopened is Boeing's Ridley Park factory near Philadelphia, where H-47 Chinooks are manufactured.

"We do see a general loss of efficiency … simply because they don't have the full strength of workforce in there," said Patrick Mason, program executive officer for Army Aviation. "We're continuing to assess that."
The Army is examining what the downstream effects of those inefficiencies are, and how they may affect the supply base — not only on the production side, but on the spare parts side as well, Mason said May 5 during a teleconference hosted by the Center for Strategic and International Studies. During the event, CSIS unveiled a new report, "Assessing the Industrial Base Implications of the Army's Future Vertical Lift Plans." Comments from the event were embargoed until May 6.
The areas that Mason is most concerned about are those where the supply base has shared exposure to both the defense and commercial sectors.
For example, GE Aviation recently announced it was looking at a 25 percent reduction in its workforce, he said. While that may not affect any Army program directly right now, there are shared suppliers deep within the supply chain that could be impacted because of the downturn in commercial aviation. GE Aviation is working on the Army's improved turbine engine program, or ITEP, but that has not been affected yet, he added.

Mason said he is also closely following first quarter earnings calls from industry members such as Boeing and Airbus, both of which are taking massive financial losses because of coronavirus impacts.
The Army is examining "what we need to do to continue to flow or advance progress payments, or ensuring that we're pushing the cash out to them and then that is released down into the supply chain to ensure that those companies have a sufficient liquidity," he said.

Andrew Hunter, director of the defense-industrial initiatives group at CSIS, said the aviation industry is hurting as it works through the implications of COVID-19.

"The impact on aviation is huge," he said. "That's going to flow down to their supply chains. There's a lot of collinearity between those supply chains and the supply chains that support DoD. So that's a concern for me going forward."

However, the Defense Department is still buying equipment, accelerating payments and awarding contracts, Hunter said. He noted that the Army recently awarded contracts for two of the service's most high-profile aviation efforts: the future attack reconnaissance aircraft and the future long-range assault aircraft programs, known as FARA and FLRAA.

"The contracts are flowing from the Army," he said. "Obviously, there's workforce challenges and there are production slowdowns as a result of the need for social distancing and limitations that that places on how work gets performed."

While the Army has seen inefficiencies on the production side of the rotorcraft industry, there is better news on the engineering side, Mason said.
"The companies have been very good at working through the issues and being able to use remote tools to continue a lot of their engineering efforts," he said.

Hunter said it is too soon to tell how the coronavirus will affect future funding for Army aviation, which is undergoing a large modernization overhaul via FARA and FLRAA as its legacy helicopters age. But if historic funding levels remain steady, there should be enough room in the aviation budget for both programs, he added.

That historic level is inclusive of Army modernization funding from the end of World War II through all of the subsequent boom and bust cycles in defense spending, he said.

"When you look at where Army modernization is with our latest data, it's right around the historical average. So, it is doable in that context," Hunter said. "Now, if there's a big sharp drop and the Army is well below historical average, that's I think a separate scenario."
Topics: Air Power, Defense Department