COVID-19 NEWS: Army Chinook Upgrades Still on Track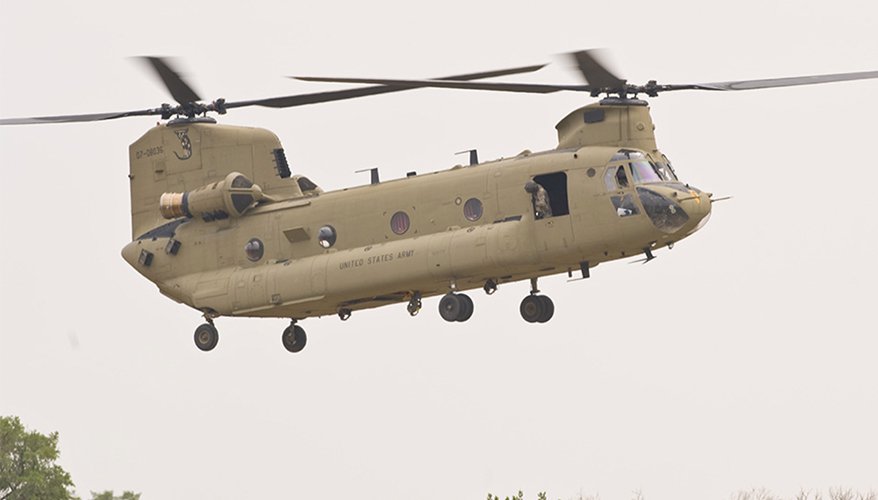 H-47 Chinook
Boeing photo
The Army still expects its Chinook Block II upgrades to reach Milestone C in the fourth quarter of fiscal year 2021, despite the disruptions that the coronavirus pandemic has caused for the defense industry writ large, according to a service official.

In a May 6 teleconference with reporters, Col. Al Niles, project manager for cargo helicopters, said the service has been working with Boeing on ways to mitigate potential challenges.
The first flight test for the upgraded Chinook kicked off in November last year and the platform is currently in the engineering, manufacturing and development phase.
"To date, we haven't had anything that can impact in terms of being able to meet the different timelines that we've had prescribed with the EMD program," he said. "But we do anticipate that based upon maybe some of the travel and some of the social distancing, that we might have to relook as we continue to assess and see what it means long term, what it may do to the schedule."

Some improvements to the platform include upgrading the helicopter's rotor blades, rotor heads and transmissions. Niles said the service has been able to increase the lift by about 1,500 pounds in hot conditions with the advanced Chinook rotor blade.

Additionally, the service has been continuously holding flight tests for the helicopter, he said. The Army has three EMD aircraft for the Block II upgrades.

"Along with a lot of these improvements, the team has been able to continue to do flight tests in Mesa, Arizona, to a point where we can continue to gather and analyze the data to move forward on the program," he said.

In March, one of the aircraft underwent testing for electromagnetic environment effects, and another was tested with the advanced Chinook rotor blade system, he noted. The third aircraft also continues to fly.

Meanwhile, Col. Calvin Lane, project manager for utility helicopters, said the UH-60V Black Hawk upgrade package reached initial operational test and evaluation in September. The Army is reviewing results to see if follow-on tests will be required and will have more information in the coming weeks, he added.

The service plans on inserting new software into the aircraft and to begin evaluating its performance in July, he noted.

The upgrade package includes switching the helicopter's analog cockpits to digital. The integrated avionics suite for the aircraft is supplied by Northrop Grumman.