VIEWPOINT DEFENSE DEPARTMENT
Bring Back the Rapid Innovation Fund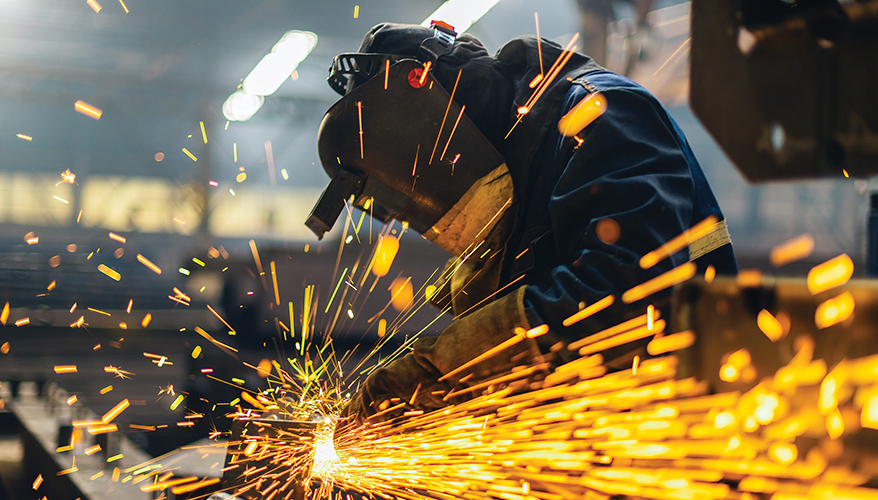 iStock photo
During the sudden procurement crisis of World War II, when the War Department wanted a general purpose, light truck for the battlefield, Bantam fielded a prototype vehicle in 49 days. Nearly 80 years later, that innovation is now "Jeep," one of the most ubiquitous brands in history.
An equivalent Jeep-type innovation today would likely need 49 months to commercialize.
Today's "war department," of course, manages a very different commercialization process — one that has grown up with competitive bidding, cost and labor controls, administrative, legal and process requirements, disadvantaged business considerations, past performance preferences — and this year — cybersecurity mandates.
The Defense Department's Rapid Innovation Fund, which accessed innovation largely from small businesses using Broad Agency Announcements, was part of an effort to accelerate critical technology to the warfighter; if not to the standard of the Jeep timeline, at least to a reasonable two years or less. It was among many such funding strategies of the past decade including other transaction authority consortia and the Defense Innovation Unit, but the Rapid Innovation Fund was arguably the best among them for its access to small business innovation, and its commercialization outcomes.
It was, however, abruptly ended in 2020 after nine successful years. The reasons for its demise are likely as complicated as the acquisition process itself. Yet from the perspective of many small businesses that were awarded an RIF contract, it should not only be restored, but done so with significantly increased funding. It should also be reinstated with the intention of being an example of how to rapidly access, fund and accelerate innovative technology solutions for the warfighter.
Following on the heels of cancelling congressional earmark funding, the program was introduced in the fiscal year 2011 National Defense Authorization Act as a means for transitioning innovative technologies into defense programs. Harvesting the outcomes of the Small Business Innovation Research program's early- and mid-stage technology was a key driver behind the legislation. The NDAA provided "permanent" authority for the program. While inception year funding was $400 million, Congress settled in on $250 million per year, appropriating that amount annually through 2019. The fiscal year 2020 NDAA adjusted the language to increase the cap on projects from $3 million to $6 million. However, Congress did not appropriate funds for the program this year.
What set the Rapid Innovation Fund apart as a truly effective catalyst for commercialization in the defense environment?
First, it was the most relevant late-stage technology funding vehicle that the department had. It reflected real, near-term needs for operational warfighting, giving small business a leg up on getting at service requirements quickly. In a sense, the program was a way for the services to put real substance on, and key relevancy to, their most desired topics within the many standing BAAs from individual agencies; and to bring light to new ones.
As a result, members of the nation's defense industry consortia, including the Defense Alliance, looked to the annual Rapid Innovation Fund BAA as a useful "sorting mechanism" for finding the most desired topics — and often the most eager and engaged program managers.
In that light, it was also an effective way for programs of record to connect with small, innovative businesses that may have done SBIR and other early stage work, but were hitting challenges finding the right Phase III funding to get prototypes validated and products fielded.
"In many cases, small companies have the tech needed to keep us ahead of our adversaries and threats," said Allison Rhen, president of the Huntsville Association of Small Businesses in Advanced Technology. "RIF provided a means for small companies to join the fight and get their innovations seen and heard. It also promoted healthy competition for cost-effective solutions, while keeping the large business primes on their toes," she added.
Minnesota Wire, a small business in St. Paul, Minnesota, had been doing SBIR work for years with the armed services, creating the next generation of electrical interconnect solutions for military systems, but the company was putting a lot of leading edge technology like carbon nanotube wire "on the shelf," waiting for a defense buyer. According to their CEO, Paul Wagner, their own $2.4 million Rapid Innovation Fund award opened up a new world of possibilities in the Air Force, with major primes and most notably with an unnamed three-letter agency.
"We instantly had connectivity with program offices that saw application for our ground-breaking … applications. RIF funding gave us real freedom to drive commercialization with flexible funding and aggressive timelines. We finally had a contract that could get our wire and shields into space, and that directly led to other customers. We qualified our products for deep space and its buyers — thanks entirely to the RIF program."
The Rapid Innovation Fund's relevance also meant that industry consortia like the Defense Alliance were often further harnessing new synergies that the program created, giving its small business members direct access to the requirements that the program marketed — and to the other possibilities it opened up.
The Navy's Rapid Innovation Fund visit to Minneapolis-St. Paul in 2019 for example, was a "shark tank"-like event that brought out 50 small businesses, 20 of which proposed future topics, 10 of which were selected to present in a lightning round format, one-on-one with the Navy representative; and three of which began new work with the Defense Department later that year.
The gathering also prompted local prime contractors to show up, including 3M, Collins Aerospace and Northrop Grumman. These primes brought along their technology transition managers and small business liaison officers.
The architect of the Navy's RIF program, Brad Pantuck, was at the event as well. He said, "About 40 percent of our Navy RIF-funded technologies are deploying to or being purchased by an acquisition program within five years of RIF contract award. I think the main reason for our success … is that we treat the PEOs as our customers. They are uniquely positioned to understand the timeline to insert new technologies into existing systems without a technology sitting on the shelf for a couple of years. They write the topics, make the first downselect, and [once projects are picked] make sure the funding is available for deployment at the end of the RIF contract."
The program was also a highly effective "bridge" for small businesses with excellent late-stage technology looking for commercialization investment.
In May 2015, the Government Accounting Office assessed the services' implementation of the RIF program, which had operated this way: acquisition programs identified technical needs and broadcast them through an annual BAA. The services, and the office of the secretary of defense then used a two-step process for selecting projects — first an initial three-page white paper, then a more extensive, full proposal if a company was selected.
Source selection was competitive but highly merit based. Industry, mostly small businesses, submitted a large number of white papers, and two-thirds of projects selected had SBIR lineage. While the services varied in the resources they applied to overseeing project execution, over half of the completed projects GAO assessed successfully transitioned to an acquisition program — comparatively a very high number for technology transition projects.
"The RIF program was an important bridge program for small businesses to access the operational test and evaluation funds required to enter an acquisition program," said Mark Allen, chair of the New England Innovation Alliance, a consortium of small tech companies. "It's expensive to do the environmental and qualification testing required to meet military specifications."
New England-based small businesses have transitioned multiple technologies to acquisition programs through the Rapid Innovation Fund with acquisition revenues in excess of $100 million. "One helpful aspect is the government's ability to include procurement options on RIF contracts. That way, if you succeed, they can just add money to your contract to start purchasing units. This really speeds deployment of new tech to the warfighter," he added.
The Rapid Innovation Fund was robustly addressing a desire by the department to improve the commercialization rate of the long-standing early stage technology SBIR program. The Government Accountability Office determined that over two-thirds of the awards went to SBIR-developed technologies, thereby reducing the government's risk in funding late-stage innovation providers.
The large average award size of $2.5 million, and the aggressive timeline of 18- to 24-month projects were also force multipliers, representing a powerful example of successful bridge funding for commercialization efforts.
In fact, because of the government's sizable investment in each award, and because of the seriousness of the topic managers, small businesses were further incentivized, becoming more serious about stepping up as prime contractor suppliers of mature technology.
According to Wagner, "We were forced into some real investment on our end, too. The Air Force, and the large prime involved, demanded some things we didn't yet have — like getting AS9100 certified as a defense manufacturer, and membership on a key national engineering board, as our products were starting to disrupt the market. RIF helped us mature, including investing more in ourselves."
Finally, the Rapid Innovation Fund's clarity of expectations with its high-level topic descriptions and simple, two-stage proposal system offered a useful introduction for small, innovative businesses that would otherwise be scared off by the department's normally cumbersome processes.
Small businesses didn't have to "over-invest" in a topic, being invited to submit a simple three-page white paper and one-page quad chart. Similarly, program managers could more quickly discern useful initial topic offerings, determining the seriousness of potential providers. This two-step abbreviated model has now been adopted by other federal agencies, with great success. While the award rate among final white paper proposals was only about 5 percent, the program's simplicity attracted a significant number of small businesses that would otherwise have gone unnoticed by the Defense Department.
Its no-nonsense solicitation and proposal process also led to a rapid funding cycle that small businesses could count on, compared to the vagaries of programmatic funding that is often held up for a variety of reasons.
"The RIF program … created a disruptive way of doing business because it has accelerated the acquisition process much faster than the normal budget cycle," Bob Smith, the director of the Navy's SBIR program, said in a National Defense article.
Of course, a big question is how to pay for the program long term. The Defense Department has never requested funds for the program. Congress, in not funding the program in 2021, essentially called the department's bluff. If the military finds value in the program it may need to actually request funding for the program and not rely on Congress to add it in, explained Jere Glover, executive director of the Small Business Technology Council.
"Congress made the program permanent in 2017, and DoD's own Section 809 Panel on streamlining the acquisition process recommended $750 million in funding for RIF. It's time for the DoD to fully commit to RIF and put it in their budget requests," Glover said.
In summary, today's level of technology and bureaucratic complexity won't allow a Jeep-like innovation to hit the battlefield in 49 days, unless it's truly off-the-shelf. But programs like the Rapid Innovation Fund could certainly have us quickly driving a better brand of commercialization than what we have now. The program remains the best example of effective late-stage bridge funding for innovations that warfighters need in the near future. The Pentagon, industry — and the taxpayer — would be well-served in bringing back, and even more aggressively funding, the Rapid Innovation Fund program.

Retired Navy Cmdr. Chip Laingen is executive director of Defense Alliance, an SBA-funded regional innovation cluster and growth accelerator for small business, based in Minneapolis-St. Paul, Minnesota. The consortium of small businesses has hundreds of members in 34 states.
Topics: Defense Department, Viewpoint