VIEWPOINT: Answering the Call for Greater GPS Resiliency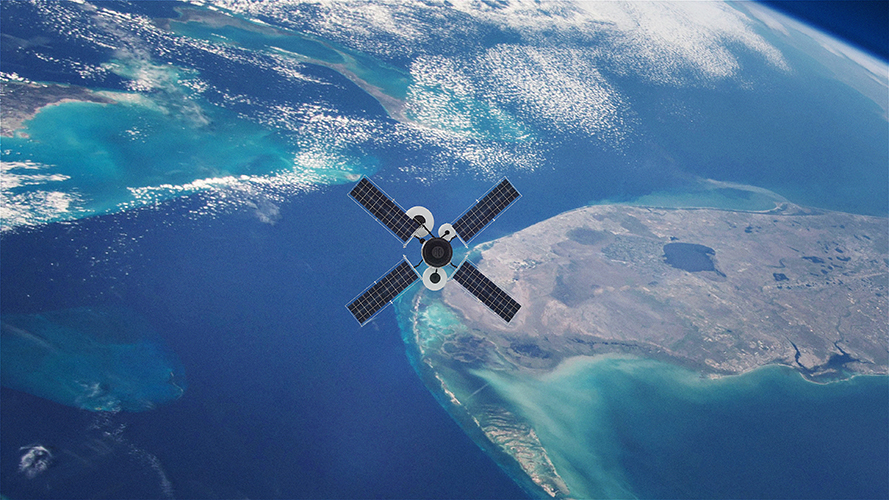 iStock illustration
The story of Global Positioning System is uniquely American. Developed by the Air Force, now four decades ago, the GPS program represents one of the finest examples of U.S. innovation and ingenuity.
It demonstrates the significant benefits of government investment in research and development - and by allowing for the commercialization of GPS technology, we have seen more than $1.4 trillion in economic impact, the creation of millions of jobs, and the birth of countless new businesses.
It was, therefore, surprising to read a recent op-ed, "GPS III: Misleading Sound Bites Harm Nation in the May 2020 issue of National Defense by Dr. Gene McCall, a former chief scientist for Air Force Space Command, in which he describes GPS as "fatally flawed" and recent improvements of GPS "misleading."
Today's GPS is a far cry from the version that launched in 1978. With each new generation of GPS satellites, accuracy, signal strength, and quality have improved, and new capabilities such as on-board clock monitoring and enhanced jam resistance have been added. We are now witnessing one of the most significant modernization efforts, with the launch of the GPS III series of satellites built by Lockheed Martin.
To clarify and correct a few of Dr. McCall's statements for the record: the new GPS III satellites combined with a modernized ground control, will provide three times greater accuracy for the benefit of all users and up to eight times improved anti-jamming capability benefiting military users. Civilian users, dependent in so many ways on GPS today, also benefit from modernized satellites, with new technology and a unique fourth civil signal known as L1C, replacing satellites in the constellation that were launched back in the 1990s.
Continued investments have made GPS, without question, the gold standard and best technology to support a broad range of positioning, navigation, and timing requirements. Its versatility, reliability, and global availability have made it the ideal technology for use across a wide range of sectors, including aviation, agriculture, construction, and telecommunications.
It has also spawned other governments, including the European Union, Japan, Russia, and China to launch their own global navigation satellite systems. Reflecting on the critical importance of space-based systems, the president in February signed an Executive Order to strengthen further the national resilience of PNT services, including GPS.
McCall argues that satellite-based technologies are inherently vulnerable and should have a terrestrial backup. While the goal of exploring innovative complementary solutions to GPS is one that GPS Innovation Alliance fully supports and views as vital to PNT resiliency, we should ensure that these other technologies can deliver robust and reasonably equivalent capabilities and a level of performance on par with GPS. The good news is that such an examination is underway, as the Department of Transportation conducts demonstrations of various backup solutions, a process that was required by the National Timing Security and Resilience Act of 2018.
We applaud the department's efforts and look forward to learning the outcome of these demonstrations.
Ultimately, the alliance remains agnostic on which alternate PNT technologies the department selects.
Given that every GPS-enabled application has unique requirements driven by the intended function, environment, and design factors, it seems prudent to choose more than one solution. McCall has predicted that such a terrestrial-based backup would cost the U.S. "less than $50 million per year." Will it make us "nearly bulletproof," as he suggests?
One need only to look back at McCall's own words from five years ago to question this assertion. In 2015, McCall described eLORAN — a terrestrial-based service — as "obsolete, inadequate for use in the 21st century, and has no upgrade possibilities." While he now suggests a terrestrial-based solution will "essentially eliminate the jamming and spoofing threat," just four years ago, he described eLORAN transmitters as being "susceptible to a terrorist attack or to general vandalism."
U.S. national and economic security depends on us coming together to find the best solution for greater PNT resiliency. It does not have to be an either-or scenario. In 2015, McCall concluded, Let "the marketplace decide." We agree and look forward to supporting both the modernization of GPS and the review of complementary backup solutions.
J. David Grossman is executive director of the GPS Innovation Alliance.

Topics: Space