Finland Upgrading Military Capabilities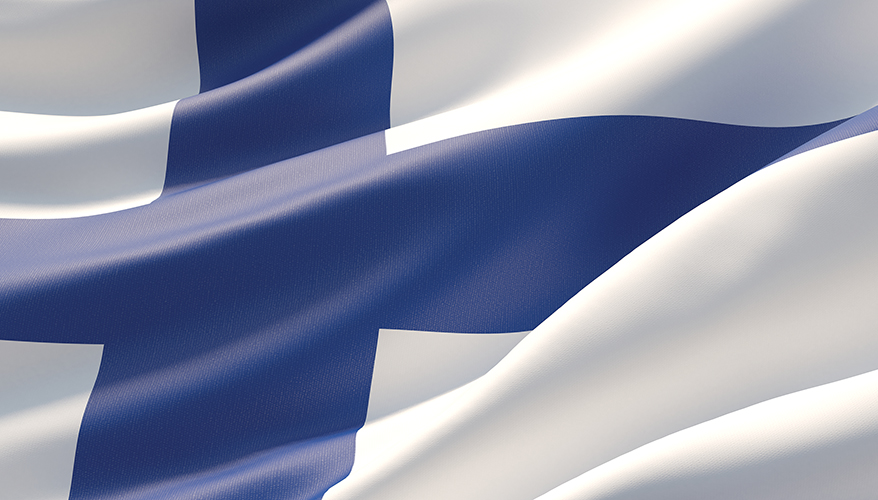 iStock illustration
The Finnish Defence Force is developing new capabilities so it can operate more independently without the help of neighboring countries, according to an official.
Raimo Jyväsjärvi, director general of the Ministry of Defence of Finland's resource policy department and national armaments director, said the country's unique geographical position next to Russia and the Arctic requires it to have a strong, self-sustaining military.
"Finland's isolated geographical position from the industrial clusters of Europe … compels Finland to insert self-sustaining capability for critical capability areas," he said at the U.S.-Finland Defense and Security Industry Seminar.
The government spends about 1.5 percent of its gross domestic product on defense. However, this is expected to increase to 2 percent in the 2020s due to a boost in investment in strategic capability programs, he said during the event, which was hosted by the National Defense Industrial Association in Washington, D.C.
Unlike many nations in Europe, Finland is not a member of NATO. As a militarily non-aligned country, Finland must be able to defend itself, he added.
"Although we can expect some support from our friends during a time of crisis, we cannot take that for granted," he said. That is why the country has to bolster its capabilities, and in the worst case, prepare to fight alone.
Areas needing improvement include: cyber; command, control, communications, computers, information/intelligence, surveillance, targeting acquisition and reconnaissance; and joint fires, according to Jyväsjärvi's presentation.
"We have to know the future threats, but maintain our defense capabilities to meet the existing threats," he said. "The outcome has to become a combination."
Between 2017 and 2020, the Finnish Defence Force has prioritized readiness, cyber defense, long-range engagement and its army, according to the presentation.
From 2021 to 2024, bolstering readiness forces will be a top priority. In the mid-2020s, the focus will move toward air-defense capabilities, which coincides with Finland's legacy ground-based air-defense systems reaching the end of their lifespan, he noted.
Part of the military's plans include replacing its navy's seven surface combatants with four new Pohjanmaa-class corvettes under a program called Squadron 2020. In September 2019, Rauma Marine Constructions and Saab were chosen for the effort. Construction is scheduled for 2022 to 2025 and full operational capability is slated for the mid-2020s, according to Finland's Ministry of Defence. The project was launched in 2015.
The new vessels "will respond to several capability needs of Finland, including improved surface combat, air defense, precise long-strike, mine-laying and submarine capabilities — some of those built by U.S. support," Jyväsjärvi said. They will also be designed to work in icy conditions and meet the special requirements of Finland, he noted.
Another big-ticket program includes the replacement for the Finnish Defence Force's F/A-18C/D Hornets. The planned service life of the current jets will come to an end between 2025 and 2030, Jyväsjärvi said. The government has been examining bids from Eurofighter, Boeing, Dassault, Lockheed Martin and Saab. The companies were chosen based on both affordability and military capability, he noted. A contract award is scheduled for 2021.
"The platform is now at its peak," he said. The military needs to adjust to new threat environments, which necessitates replacing the air force's key defense system from 2025 onwards, he noted.
The Finnish Defence Force is also putting a premium on improving the mobility of its ground forces, specifically in the Arctic region.
"The concept is to develop a next-generation platform capable of operating in extreme climate and geographical conditions," Jyväsjärvi said.
The country is working to obtain hundreds of new vehicles in the 2020s as well, he said, although it is still determining which ones it will need.
Topics: Global Defense Market, International