VSOFIC NEWS: SOCOM to Leverage Army's Helicopter Modernization Programs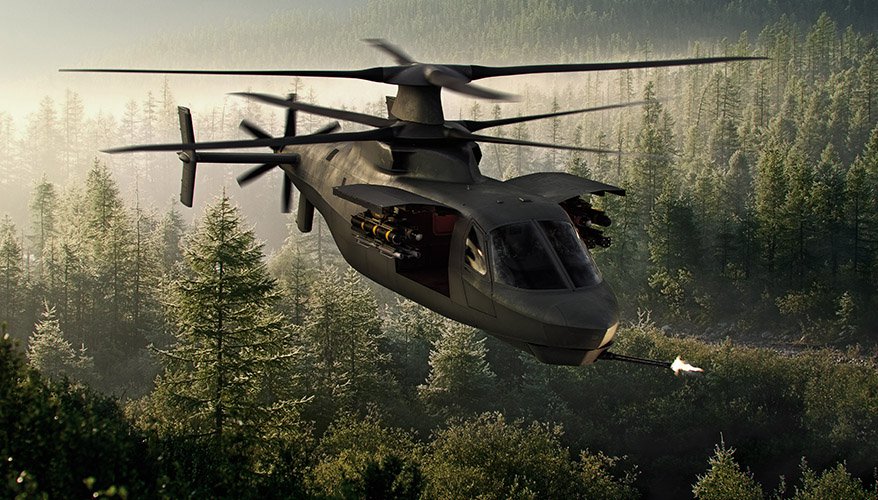 Rendering of Sikorsky's Raider X
Sikorsky image
Special Operations Command plans to replace its Black Hawk helicopters with an iteration of the Army's Future Long-Range Assault Aircraft, and may also replace its H-6 Little Bird platforms with a version of the Future Attack Reconnaissance Aircraft, a SOCOM official said.
The future systems, also known as FLRAA and FARA, are being spearheaded by the Army's future vertical lift cross-functional team. Special Operations Command is closely tied to the cross-functional team, and is investing research-and-development funds directly into the the programs help inform the designs to align with SOCOM requirements, said Geoff Downer, the command's incoming program executive officer for rotary wing.

"We are working collaboratively with the Army," Downer said May 12 during a media roundtable at the Virtual Special Operations Forces Industry Conference, or vSOFIC, which is managed by the National Defense Industrial Association. "They're still defining what their mission equipment packages are, so we've defined our overarching requirements."

The Army has picked Bell Textron Inc. and Sikorsky Aircraft Corp. to move on in the industry competition for the FARA program.

"If FARA is going to replace Little Bird, they need to meet some of SOCOM's key requirements," which includes the ability to carry four to six troops, and to be air-transportable on a C-17, Downer said May 13 at vSOFIC.
The FARA initiative is divided into three phases, which include: preliminary design; detailed design, build and test; and prototype completion assessment and evaluation for entrance into the production phase. Competitors are expected to compete in a fly-off slated for fiscal year 2023.

After the fly-off, SOCOM will review the design and determine the suitability of the aircraft to meet its future mission requirements, Downer said.

"At that point, we have a decision on which way we go with our fleet" to replace the Little Bird, Downer said. "We'll either go with a 100 percent fleet of SOF-unique birds if it doesn't meet their SOF-unique requirements, [or] we'll have a 100 percent fleet of [future vertical lift] FARA aircraft, or we could potentially have a mixed fleet of FARA and FLRAA aircraft going forward."
The command is looking at FLRAA to potentially replace its MH-60 Black Hawks, but SOCOM requires an aerial refueling capability, as well as the ability for the helicopters to fit inside a C-17 aircraft to be transported, Downer said.

Army officials decided to incorporate provisions for the aerial refueling capability for FLRAA, but won't necessarily develop the capability in full, Downer said. "We are picking up that activity to make sure that we incorporate that [refueling] probe because it will be a foundation for our aircraft," he noted.

Downer said he anticipates that "virtually 100 percent" of SOCOM's fleet will incorporate FLRAA systems in the future. "At some point, we will look at how to divest ourselves of our MH-60 aircraft to the more capable, higher-performing, faster FLRAA aircraft," he said.

James Smith, acquisition executive for Special Operations Command, told reporters during the conference that SOCOM is looking to offset financial costs for upgrading its rotary-wing fleet by remaining part of the design phase of the Army's new helicopter efforts.

"In the past, we've taken the Army common helicopters — whether they're the CH-47 or the Black Hawk — and we've done significant aftermarket modifications to turn those into SOF-peculiar aircraft," he said. "As everyone knows, the changes you make to a design post-production are the most expensive changes you're going to make. ... So if we can make design changes during the design phase, we can offset a lot of dollars."
Additional reporting by Yasmin Tadjdeh
Topics: Special Operations