VSOFIC NEWS: SOCOM Moving Forward with Hyper-Enabled Operator Concept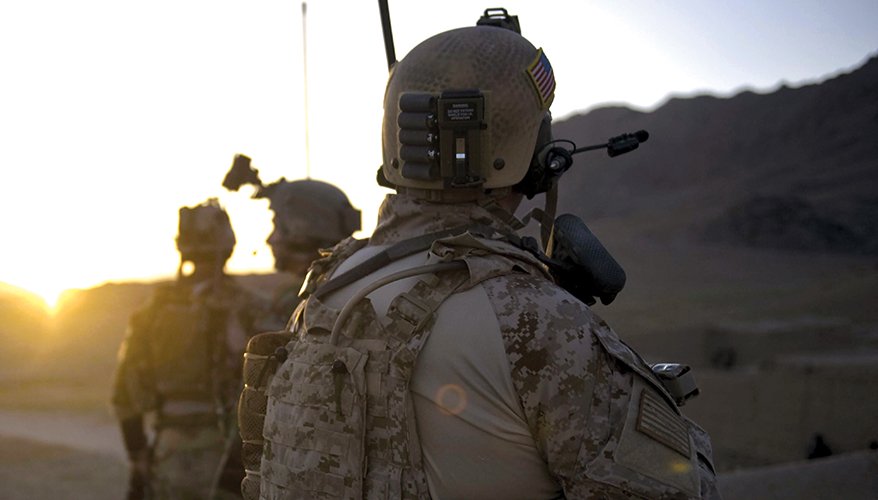 Photo: Defense Dept.
Special Operations Command is making progress on its hyper-enabled operator concept, officials said May 12.
The effort — which the command has been working on for two years — is meant to give operators enhanced cognitive capabilities on the battlefield, said James Smith, SOCOM's acquisition executive.
"We're talking about … improving your cognitive overmatch at the edge," he said during the National Defense Industrial Association's annual Special Operations Forces Industry Conference, which is being held virtually this year due to COVID-19 safety concerns. "The edge for us … is this small unit, individual operator, operating in a remote, austere environment."
Army Col. Ryan Barnes, director of SOCOM's Joint Acquisition Task Force, said the hyper-enabled operator concept will give commandos better access to the internet of things and data analytics on the battlefield so they can make important decisions faster.
Many of the technologies SOCOM wants to give the operator — such as facial recognition systems — already exist in the commercial space, so officials are looking to integrate commercial-off-the-shelf and government-off-the-shelf materials into a consolidated solution, he said.
"We are looking to put those types of sensors and communication devices on an operator collecting information in the operational environment," he said. The system would be able to analyze data in near real time using advanced analytics, which could be relayed back to the operator. That would be a marked improvement over older technology that could sometimes take hours, days or even weeks to analyze data, he added.
Lisa Sanders, director of science and technology at Special Operations Command, said SOCOM wants to give operators the same access to information that they are accustomed to outside working hours.
"The hyper-enabled operator work that we're focusing on really is about getting that capability that you assume that you have in your personal life in a tactically relevant environment, and being able to adapt as that environment changes," she said during a media roundtable.
If an operator moves from a particular partner nation to another part of the world, that system still needs to work even in contested and congested environments, she added.
While SOCOM's work currently focuses on small teams in a ground environment, the information it gleans can be applied to different domains such as air and sea, she said. "That's part of the adaptability that we're seeking," Sanders said.
The Joint Acquisition Task Force has operators embedded, which means the command doesn't have to wait for an operational assessment to get feedback, she said.
Despite having to employ social distancing methods because of the COVID-19 pandemic, SOCOM was recently able to pass on some of the data with beyond-line-of-sight communications, she said.
"We had things connected from the Tampa area across the bay to demonstrate how that would work," she said.

Next year, the command wants a "gate check" to assess how things are going with the program, Sanders said. "Within the next year we'll be doing assessments and seeing whether the things that the team is working on are ready to potentially get ready to roll out into a transition and whether we should be taking on new lines of effort," she said.
However, Sanders noted that the program isn't a five-year project. Rather, the service is taking an incremental approach.
As the system is demonstrated and proven to be effective, SOCOM wants to integrate it within a deployed unit for a field assessment, she added.
Topics: Special Operations, Special Operations-Low Intensity Conflict