COVID-19 Pandemic Delaying Some Defense Programs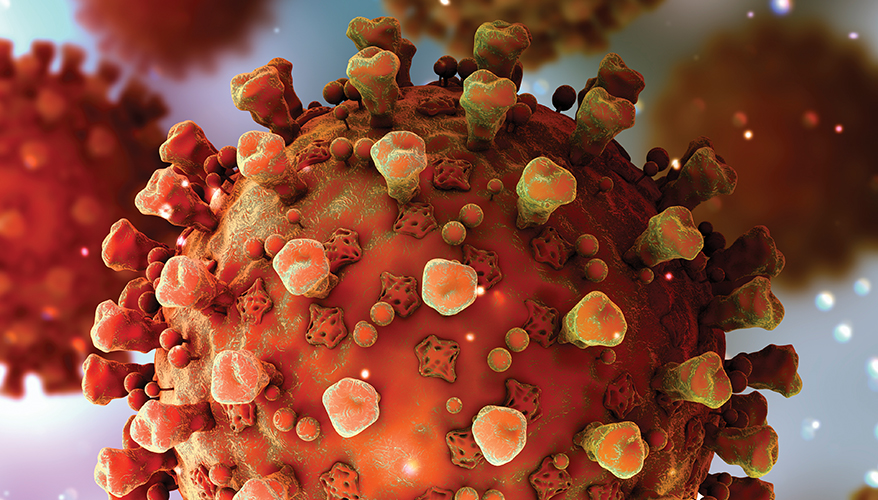 iStock photo
As the coronavirus pandemic continues to rattle the nation, the Pentagon and defense industrial base are navigating program disruptions, financial impacts and supply chain issues.
The Defense Department announced in April that it is anticipating delays in major defense acquisition programs as companies are faced with the effects of COVID-19.
"We do anticipate about a three-month slowdown … in terms of execution than we saw before," Undersecretary of Defense for Acquisition and Sustainment Ellen Lord told reporters during a recent press briefing at the Pentagon."We are just now looking at key milestones that might be impacted."
The Pentagon is examining schedule delays, inefficiencies and other problems for all of its major acquisition programs, she said. Lord did not identify specific programs that are expected to be delayed, but noted that sectors such as aviation, shipbuilding and part of space launch have been hardest hit by the pandemic.
The Defense Contract Management Agency and the Defense Logistics Agency are tracking the industrial base's top defense contractors and sub-tier vendors.
"Out of 10,509 major prime companies, 106 are closed with 68 companies having closed and reopened," Lord said. "Out of 11,413 vendor-based companies, 427 are closed with 147 having closed and reopened."
The Pentagon is also seeing supply chain challenges with several pockets of closures overseas.
In particular, Mexico closed a group of companies that has impacted many of the Defense Department's major prime contractors, Lord said. These firms are of particular importance to the United States for airframe production.
"I have [had] ongoing conversations with our U.S. ambassador to Mexico, U.S corporate CEOs, members of the House and Senate, as well as other officials in the State Department over the past two weeks to highlight key companies constraining our domestic defense supply chain in order to catalyze re-opening," Lord said.
India has also mandated closures due to the pandemic, Lord said.
"India is a major defense partner and we hope they can all stay safe while transitioning back to an operational status," she said.
Meanwhile, defense officials are in talks with lawmakers and the Office of Management and Budget to receive additional funding to address inefficiencies caused by COVID-19 and bolster the supply chain, Lord said.
The Coronavirus Aid, Relief and Economic Security, or CARES, Act which was passed in March, provided $2.2 trillion to stimulate the economy and help businesses affected by the pandemic. The package included more than $10.5 billion for the Defense Department to help bolster supply chains and address other needs.
The vast majority of the money went toward operations and maintenance, as well as military personnel funding, said Todd Harrison, director of defense budget analysis at the Center for Strategic and International Studies.
"It is directly tied to basically reimbursing [the] DoD for activating Guard and Reserve troops and for using its resources to help with the pandemic," Harrison said in April during a call with reporters.
The CARES Act also set $1 billion aside for procurement that will go toward Defense Production Act purchases, he noted."It's not specified in the act how that money is to be used but that money is put there so the DoD can help mobilize ... the industry to meet this crisis," he said.
Although Lord did not disclose exactly how much additional money the Pentagon is seeking, she said it was "billions and billions" of dollars.
One example of a program that is facing challenges is Boeing's new Air Force One replacement program. The initiative to build the VC-25B will experience a cost increase of $168 million as a result of inefficiencies brought about by the pandemic, according to the company.
"The reach-forward loss on VC-25B is associated with engineering inefficiencies from the COVID-19 environment," the company said in a recent quarterly financial report. "We believe these inefficiencies will result in staffing challenges, schedule inefficiencies and higher costs in the upcoming phases of the program."
Looking ahead at the next potential stimulus bill, or tranche of laws, the Pentagon has indicated it may ask Congress to look into the Pentagon's unfunded priorities lists, which include programs the services and combatant commands would have liked to have funded if there was more money in the budget, Harrison said.
The Defense Department may say, "'Hey, if you want to fund more things for DoD to help stimulate the economy and … help the defense industry, well, here's a list you already have that you can pick from,'" he added.
In addition, the Pentagon may also request additional funding for Section 3610 authorities, which allows government agencies to reimburse contractors for paying workers who are prevented from working due to COVID-19-related facility closures or other restrictions, he said.
"That is something that Undersecretary Ellen Lord has said that they are looking at, and it could be in the billions of dollars," Harrison said.
This type of authority is subject to the availability of funding, he noted.
However, not everyone in Congress may be on board.
In late April, the chairman of the House Armed Services Committee said he doesn't see a need for the Defense Department to receive extra funds.
"I don't think that we should in a stimulus package put money in for DoD at this point," Rep. Adam Smith, D-Wash., told reporters. "I don't see a need right now — of all the needs that we face in this country — to spend more money ... to go buy more planes or ships or boats or anything like that. I suppose you could make an industrial base argument [for more funds], but DoD is spending a fair amount of money" on that already. The Pentagon has about $2.5 billion in uncosted, unobligated funding "just sitting there" that can be used for various needs, he said.
Lord pushed back the following day. There is potential to use some of the Defense Department's operations and maintenance funding and possibly redirect it toward COVID-19 needs, she told reporters. "However, we do have pretty significant needs in terms of readiness and modernization in order to perform our primary mission, which is national security," she added.
The Pentagon is also looking to aid industry by issuing various memos aimed at providing relief.
As of press time, Kim Herrington, acting principal director for defense pricing and contracting, had issued about 20 memos responding to industry needs.
"Those memos include guidance for increased telecommuting, increased progress payment rates, acquisition timeline impacts, relief for those who cannot work and more," Lord said.
Meanwhile, the Air Force is conducting talks with international partners about protecting supply chains, the service's Chief of Staff Gen. David Goldfein said in April.
"What I'm talking to the international air chiefs about is if we … can collaborate on this, it might be that we can make better use of our money collectively as opposed to individually," he said during a teleconference with reporters.
"For the Italians, for the [United Kingdom], … for South Korea, for companies that are invested perhaps in the F-35 — and we all know that there are these tier-two and -three companies that are struggling right now — how do we collaborate to be able to use our resources wisely?" he added.
Bolstering subcontractors is especially critical, Goldfein said.
"It's about the tier-two and tier-three suppliers to make sure that we keep that industry base alive," he said.
Goldfein is having discussions with executives from sub-tier contractors to discuss how the service can support them as they face inefficiencies due to disruptions caused by the ongoing pandemic.
"The smaller companies that are producing perhaps critical parts … that don't have that cash base and don't have that resiliency, are the ones that are graded at greatest risk," he said.
Under the leadership of officials such as Will Roper, the Air Force's assistant secretary for acquisition, technology and logistics, the service is using authorities given to the Pentagon by Congress to quickly write contracts "to infuse the market with well-placed dollars to help these companies get through these rough times," Goldfein said.
So far, the Air Force has yet to see any programs reach a critical stage where they go off the rails because they don't have the necessary equipment or parts, he noted.
"What we're really seeing is … the slowing down of the normal timelines," he explained. Right now, cash flow is a leading concern. Defense Department leaders want to "rapidly put companies on contract to be able to keep this industrial base alive," he said.
Every service chief is focused on this challenge, he noted.
To better gauge the effect the pandemic is having on smaller companies, the Defense Department's office of acquisition and sustainment asked the National Defense Industrial Association to conduct a confidential small business survey.
Approximately 770 small businesses participated in the survey. Of those participants, nearly 550 came from companies with less than 50 employees.
According to participants, revenue expectations, the ability to meet contract obligations and access to capital are areas where small businesses are seeing the biggest impacts.
Sixty percent of respondents said the crisis has interfered with their cash flow, and 67 percent of companies with less than $1 million in annual revenue have seen a cash-flow disruption.
Sixty percent of small businesses also expect long-term financial and cash-flow issues due to the economic impacts of the pandemic, according to the survey.
"These small businesses need to be around for the supply chain and the innovation base and we need to make sure we protect them, and the Paycheck Protection Program is going to be a critical part of that," said Hawk Carlisle, president and CEO of NDIA. The program has received hundreds of billions of dollars from Congress to help companies meet payroll and not have to lay off workers.
To facilitate cash flow, the Defense Department is also working to temporarily accelerate percentages paid to defense contractors to help bolster companies and the supply chain, Lord said.
"This week we processed over $1.2 billion in invoices at the higher progress payment rates," Lord said in late April. "We have spoken with each of our major prime companies and they have each confirmed their detailed plans to work with their supply chains to accelerate payments and to identify distressed companies and small businesses."
The Pentagon is expected to provide industry with $3 billion in increased cash flow to help companies weather the impacts of COVID-19.


Topics: Defense Department