NDIA POLICY POINTS GLOBAL DEFENSE MARKET
China Fills Gap Created by Missile Control Regime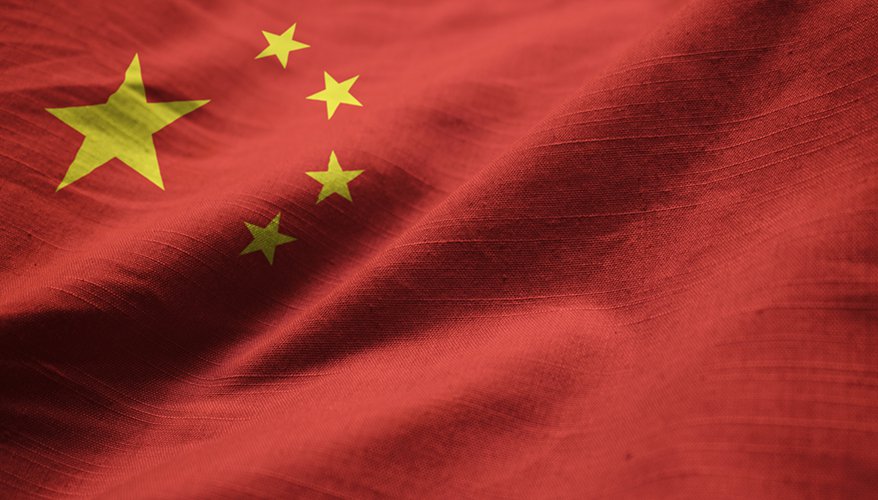 iStock photo
There's no question that military superiority in armed and unarmed drone capabilities will shape international security throughout the era of great power competition.
However, unnecessary Missile Technology Control Regime regulatory hurdles place significant burdens upon export of remotely piloted aircraft — also known as unmanned aerial vehicles — and their technology, limiting resources that would help the United States sustain its competitive advantage. Policymakers must examine export barriers and adjust policy to protect U.S. companies, capabilities, allies and partners.
The Missile Technology Control Regime is a multilateral, non-binding agreement to deny international transfer of ballistic and cruise missile technologies countries may use to deliver chemical, biological and nuclear weapons. It defines two categories of unmanned payload delivery systems. Category one regulates unmanned delivery platforms including ballistic and cruise missiles, space launch vehicles, target and reconnaissance drones and remotely piloted vehicles capable of delivering a 500-kilogram payload out to 300 kilometers.
Category two regulates items contributing specific functions to delivery platforms, such as navigation systems, flight control instruments, avionics, test facilities, software and other platform components. Under the guidelines, member states agree to an unconditional presumption restricting the transfer of category one items, regardless of the purpose of export.
One critical limitation of the regime is that emerging technologies have rendered categorization obsolete. It classifies UAVs as cruise missiles despite operational profiles more akin to manned aircraft. Additionally, it adds another level of oversight to the foreign military sales approval process. This precludes exports to many U.S. friends and allies and can prohibitively delay export of weapon systems — like the MQ-9 Reaper — to key NATO allies.
In the past, the United States has only successfully authorized the transfer of category one aircraft to Italy and the United Kingdom forcing the other 26 NATO nations to look elsewhere for these critical capabilities. And, one of the first place these countries look to is China. Beijing works hard to create an easily procured, attractive alternative to U.S. systems by marketing cheap versions of often pilfered technology unrestricted by Missile Technology Control Regime concerns.
China's gaming of the regime's requirements demonstrates the inability of the system to control the proliferation of remotely piloted aircraft technology. China has transferred its CH-4 drone to Jordan, Saudi Arabia, Iraq and other drone models to Egypt, Iraq, Kazakhstan, Myanmar, Nigeria, Pakistan, Saudi Arabia, Iran, Turkmenistan and the United Arab Emirates.
Recently, China sold one armed Pterodactyl-1 aircraft to Serbia, with options to buy additional airframes. Serbia is surrounded by NATO members, and although a few Chinese drones do not provide a vast military advantage, successful Serbian operation of Chinese aircraft could persuade allies to consider acquiring these critical capabilities from a U.S. peer competitor. The loss of overseas sales means not only the loss of critical funding for U.S. companies to continue innovating in this space, it threatens interoperability among friends, allies and partners and, importantly, denies U.S. influence over how those systems are used.
Although the United States leads the world in drone development and deployment, it lags behind China in foreign military exports. The Chinese, unencumbered by the control regime since they are not a signatory, freely export to whomever they choose, while U.S. laws and regulations derived from the regime limit its sales.
One way forward would be to reopen negotiations and modify the Missile Technology Control Regime with an additional speed criterium for category one systems.
Unfortunately, broad reform is unlikely. In the meantime, the United States should leverage foreign military sales programs and co-produce UAVs with vetted allies and partners.
This would extend military interoperability to countries in Eastern Europe, Asia and the Middle East, offer reassurance to current NATO members, and provide critical sources of funding for U.S. companies to maintain an innovation edge in this critical capability area.
Co-production partnerships — government-to-government agreements authorizing technology transfer — allow foreign companies to manufacture all or part of U.S.-origin defense articles. Co-producing drones with allies would circumvent the regime's strong presumption of denial and would help assure interoperability during future NATO contingencies. Allies would also benefit by coordinating workforce training and education programs.
Additionally, co-production strengthens U.S. defense companies by enabling them to expand their customer base, providing critical funding for future research and design and reducing sustainment costs. It also limits China's potential revenue sources for future military developments.
Finally, co-production helps deliver tactical, strategic and operational interoperability between the United States and its allies, because owning, training on and operating the same equipment ensures understanding of strengths and limitations of capabilities while planning, executing and evaluating military operations.
U.S. policy makers in Congress and the Departments of State and Commerce must work together to ensure U.S. restrictions on technology transfer don't inadvertently benefit potential adversaries. Using co-production as a tool to strengthen the defense industrial base and relationships between the United States and its allies and partners, delivers benefits during planning, training and operations. This strategy allows the United States to retain and extend its competitive advantage in unmanned aerial vehicle capabilities as it engages in great power competition.

Brian Boone is a NDIA junior fellow.
Topics: International