COVID-19 News: Pentagon Pushes Back Against Lawmaker's Stimulus Funding Remarks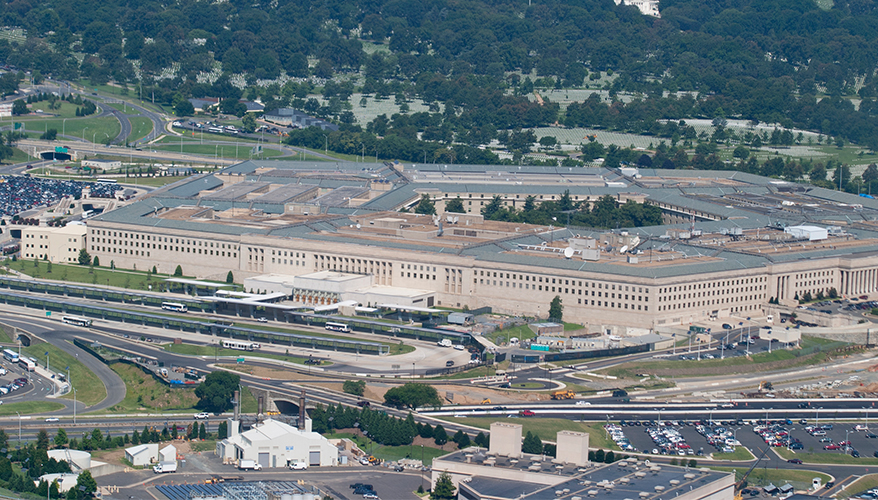 iStock photo
The Pentagon's top weapons buyer pushed back against remarks made by the chairman of the House Armed Services Committee this week who said he is opposed to giving the Pentagon additional funding through another stimulus package meant to bolster the economy during the COVID-19 pandemic.

"I don't think that we should in a stimulus package put money in for DoD at this point," said Rep. Adam Smith, D-Wash. "I don't see a need right now — of all the needs that we face in this country — to spend more money ... to go buy more planes or ships or boats or anything like that. I suppose you could make an industrial base argument [for more funds], but DoD is spending a fair amount of money" on that already, he said April 29 during a teleconference with reporters.
There is potential to use some of the Defense Department's operations and maintenance funding and possibly redirect it towards COVID-19 needs, said Undersecretary of Defense for Acquisition and Sustainment Ellen Lord. "However, we do have pretty significant needs in terms of readiness and modernization in order to perform our primary mission, which is national security."

"We will look at that," she told reporters April 30. "However, I am not sure we have the fiscal flexibility to encompass all of the new demands we have and the inefficiencies that we are seeing and perhaps may see in the future."

Lord told reporters earlier this month that the Pentagon is hoping to receive additional money in the next coronavirus relief bill.

The Coronavirus Aid, Relief and Economic Security, or CARES, Act that was passed last month provided $2.2 trillion to boost the economy and help businesses affected by the pandemic. The package included billions of dollars to bolster national security-related supply chains.
Defense officials are now in talks with lawmakers and the Office of Management and Budget to receive additional funding to deal with program disruptions caused by COVID-19, Lord said. She did not disclose exactly how much money the Pentagon is seeking, but said it was "billions and billions" of dollars.
Lord said she respects the chairman's argument and the Pentagon will work with Congress. "However, I will say that we continue to look at gaps in funding we have for specific issues," she said.

Smith also said he would like to see more aggressive use of the Defense Production Act by the federal government to enable the Pentagon to deal with the nation's personal protective equipment crisis, which has found many hospitals lacking necessary protective gear.

Some DPA-related projects are already underway. However, "we have not yet, to my mind, increased the domestic production to the degree that we should," Smith said. "DoD could take a lead on doing that because of their experience in procurement and the logistics of that procurement."
However, Lord said the department has constraints in terms of reprogramming funding towards procuring items such as personal protective gear. "Congress is fairly strict about appropriating money with specific authorizations for its use," she said.

Meanwhile, the Defense Department is working to temporarily accelerate percentages paid to defense contractors to help bolster cash flow to companies and the supply chain, Lord said.
"This week we processed over $1.2 billion in invoices at the higher progress payment rates," Lord said. "We have spoken with each of our major prime companies and they have each confirmed their detailed plans to work with their supply chains to accelerate payments and to identify distressed companies and small businesses."

The Pentagon is expected to provide industry with $3 billion in increased cash flow to help companies weather the impacts of COVID-19.
— Additional reporting from Yasmin Tadjdeh
Topics: Defense Department, Budget