COVID-19 News: Key Lawmaker Opposed to Giving Pentagon Additional Stimulus Funding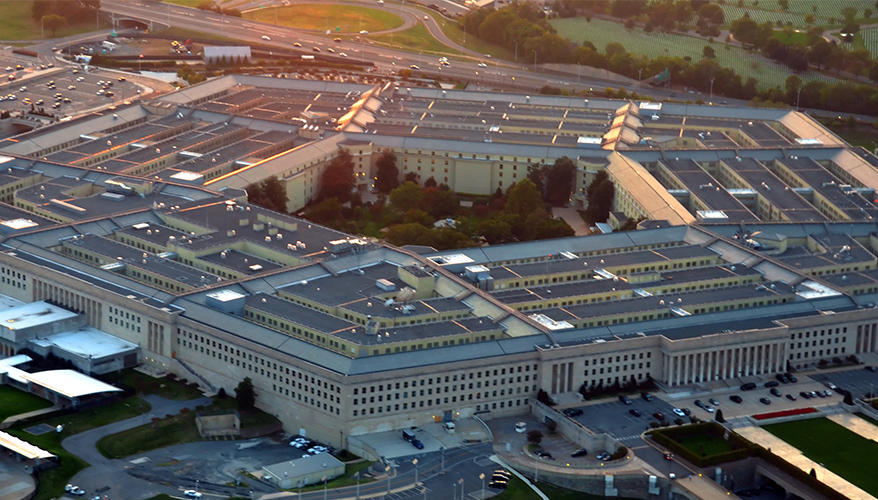 Photo: iStock
As the federal government considers another stimulus package to address the economic ramifications of the COVID-19 pandemic, the chairman of the House Armed Services Committee said he doesn't see a need for the Defense Department to receive extra funds.
Last week, Undersecretary of Defense for Acquisition and Sustainment Ellen Lord told reporters that the Pentagon is hoping to receive additional money in the next coronavirus relief bill.

The Coronavirus Aid, Relief and Economic Security, or CARES, Act that was passed last month provided $2.2 trillion to boost the economy and help businesses affected by the pandemic. The package included billions of dollars to bolster national security-related supply chains.
Defense officials are now in talks with lawmakers and the Office of Management and Budget to receive additional funding to deal with program disruptions caused by COVID-19, Lord said. Lord did not disclose exactly how much money the Pentagon is seeking, but said it was "billions and billions" of dollars.

"I don't think that we should in a stimulus package put money in for DoD at this point," said Rep. Adam Smith, D-Wash. "I don't see a need right now — of all the needs that we face in this country — to spend more money ... to go buy more planes or ships or boats or anything like that. I suppose you could make an industrial base argument [for more funds], but DoD is spending a fair amount of money" on that already, he said April 29 during a teleconference with reporters.

The Pentagon has about $2.5 billion in uncosted, unobligated funding "just sitting there" that can be used for various needs, he said.
Smith noted that he would much rather see stimulus money be put toward civilian infrastructure projects.

The pandemic has created challenges for national secuity, Smith acknowledged, but he suggested they could be dealt with without additional supplemental funding.

"We're going to have to spend a lot of money on this. Good news — we have a lot of money," he said, noting that Congress appropriated about $738 billion for defense for fiscal year 2020.

"I'm not saying that there aren't needs within the Department of Defense to spend money," he added. "There absolutely are. I'm saying that the Department of Defense has a lot of money, and they ought to spend that money to meet those needs."

Meanwhile, Smith said he would like to see more aggressive use of the Defense Production Act by the federal government to enable the Pentagon to deal with the nation's personal protective equipment crisis, which has found many hospitals lacking necessary protective gear.
Some DPA-related projects are already underway. However, "we have not yet, to my mind, increased the domestic production to the degree that we should," Smith said. "DoD could take a lead on doing that because of their experience in procurement and the logistics of that procurement."
Meanwhile, Smith said the fiscal year 2021 defense budget — which in President Donald Trump's budget request had a topline of $740.5 billion — will need to be reevaluated in light of COVID-19.
"The economy's going to be slower," he said. "We've had to massively increase federal spending. The economics of this did get much more complicated than they were before this. And it's logical to assume that we are going to have to reevaluate our entire budget, both revenue and expenditures."
Nuclear modernization accounts in particular may take a hit, he noted. "I don't feel that we need to do as much in the nuclear modernization area as others do. … I think that's an area where we could potentially save money."

— Additional reporting by Mandy Mayfield
Topics: Budget, Defense Department