NDIA PERSPECTIVE DEFENSE DEPARTMENT
Despite Tough Times, Engagement Must Continue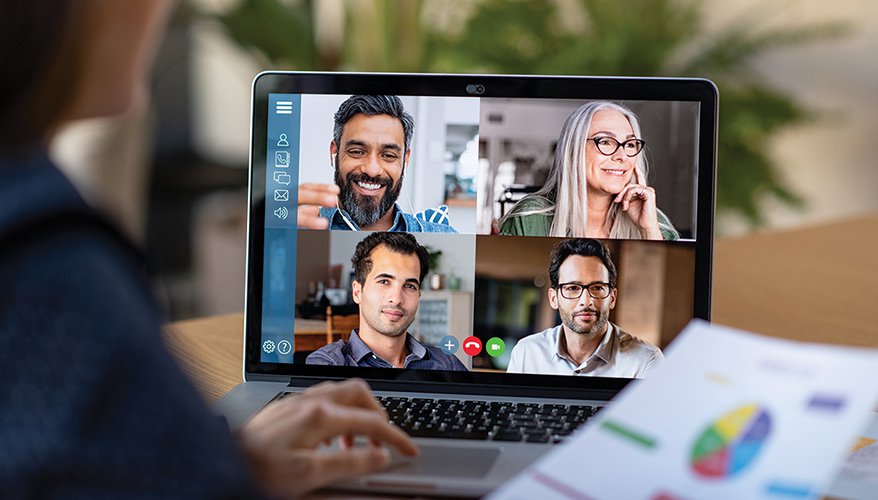 iStock photo
In the spring of 1918, a new flu virus began to spread as the United States fought in World War I; this H1N1 flu strain killed approximately 50 million people worldwide, including 675,000 Americans.
While our ability to detect, treat and vaccinate against flu-related viruses has improved dramatically in the last 100 years, these sobering statistics from the early 20th century make clear the significant risk posed to our populations by COVID-19.
Defense personnel spend their lives identifying and looking for effective, efficient ways to mitigate risk, and we're now engaged in an unprecedented "whole-of-nation" campaign to mitigate the very critical risk this new virus poses. This necessary campaign has already wreaked havoc on our daily lives and has the potential to significantly damage national security readiness and capabilities.
Not surprisingly, National Defense Industrial Association membership is fully engaged in the technical, supply chain-related, financial, clinical, research and development, simulation and training and policy challenges presented by COVID-19. And the NDIA staff is working with the office of the secretary of defense, Capitol Hill and membership on ways to bring efforts to a wartime level.
Our actions begin with social distancing. Limiting in-person engagement is necessary and the best weapon we have to reduce exposure, illness and death throughout the nation and others.
Now is the time to fully leverage the innovation and technological advances of the past 25 years to sustain operations across all areas of the defense sector, from planners in the Pentagon to coders designing and updating software.
However, we know we cannot fully eliminate in-person engagement. Per the designation of the defense industrial base as "critical infrastructure" by the Department of Homeland Security, some areas of the manufacturing base will continue to operate, accepting higher levels of risk to deliver warfighters, first responders and health care professionals the tools necessary to defend the U.S. from threats across the spectrum. We know, though, we must severely minimize contact to effectively fight COVID-19.
For years, NDIA meetings, conferences and events have been the leader in bringing industry together with government and academia to discuss the most pressing issues the country faces. As the country fights COVID-19, we canceled or postponed numerous events, including the 2020 Special Operations Forces Industry Conference to protect the health of its stakeholders. We cannot replace the value of face-to-face meetings and must use this opportunity to find alternative ways to sustain dialogue, deepen collaboration and deliver networks to ensure the best support to our warfighters.
To this end, NDIA will build on our innovation leadership and provide a new virtual event, vSOFIC, or Virtual SOFIC, with opportunities and platforms for communication, collaboration and networking.
vSOFIC will provide a virtual platform for U.S. Special Operations Command leadership to share emerging requirements, challenges, trends and capability gaps, and for industry to respond by describing existing and emerging capabilities.
This exciting new event will enable critical conversations and collaboration, maintain existing networks and connections and establish new ones between the special operations community and its traditional and non-traditional industry partners.
But make no mistake, virtual engagement cannot successfully replace the in-person collaboration necessary to continue tackling national security challenges and sparking innovation. As we're teleworking and teleconferencing, we need to think about how we will maximize the impact of in-person engagements once the COVID-19 threat abates.
We all need to prepare for "full-speed engagement" when it's safe to do so.
Challenges stemming from this crisis will linger for some time and will require collaboration, including in-person, to conquer.
The strength of this association is its membership, and especially our volunteer leaders. Their commitment and efforts enable NDIA's mission of warfighter support, including during the current crisis. From working to implement innovative solutions to disrupted engagements and events, to serving as conduits of information to local clusters of industry, the chapter and division leaders of NDIA have been invaluable to continuing service to the association's membership.
As we wade further into the unknown, we will surely continue to rely on this network of patriots. Together with NDIA's staff, we will do our best to assist our members as they navigate through these difficult times.
The speed and efficiency of in-person events that result in collaboration and innovation across all sectors of national security cannot be easily replaced. There is no substitute for gathering leaders across government, industry and academia in one place, at one time, in an effort to solve some of the greatest challenges in national security.
With the safety of our people and our defense community a top priority, we have built a platform to keep the conversation and collaboration going online with NDIA Connect until we can safely reconvene again.
Look for this new members-only online engagement forum at https://connect.ndia.org/home.
While NDIA is taking full advantage of virtual options in the short term to accomplish its mission, we will return to convening our portfolio of high-quality events that bring government, academia and industry together in-person as soon possible.
Topics: Defense Contracting, Defense Innovation, Defense Department