Special Ops Command Faces Funding Cuts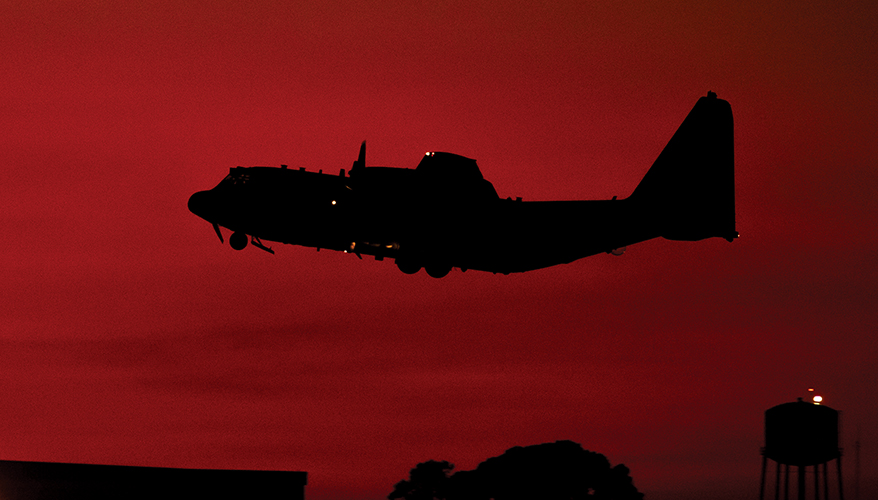 AC-130J
Air Force photo by Airman 1st Class Joseph P. Leveille
U.S. Special Operations Command could see reductions in modernization investments in the coming years as the Pentagon focuses on great power competition.
President Donald Trump's fiscal year 2021 budget request included $2.3 billion for procurement for SOCOM, a reduction of about 12 percent compared to the enacted amount for 2020, and 26 percent less than what it was allocated in 2019, according to budget documents.
It also included $732 million for research, development, test and evaluation, about 14 percent less than the $852 million it received in 2020. However, that would still be well above the $613 million it received for RDT&E in 2019, providing more money to develop next-generation systems.
"The FY 2021 budget for [Special Operations Forces] investments procures, modernizes, and/or modifies SOF-peculiar aviation, mobility, and maritime platforms, weapons, ordnance, and communications equipment," the Pentagon said in its budget overview. "The FY 2021 budget sustains SOF growth and readiness, and increases lethality through modernization and recapitalization, and investing in new technologies."
Special Operations Command declined to provide topline numbers for projected modernization investments over the course of the future years defense program, saying the information was "pre-decisional."
Steven Bucci, a defense analyst with the Heritage Foundation and a former Special Forces officer, said SOCOM might see its budgets trimmed in the coming years as the Pentagon's main focus turns toward great power competition with China and Russia and away from counterinsurgency and counterterrorism.
"It's kind of inevitable," he said. "The world has changed."
However, there are still counterterrorism and counterinsurgency challenges out there, he noted, and SOF also has a role to play in great power competition.
"Now we're going to have to have a lot more scrutiny so that the equipment buys and equipment usage that we come up with is going to have to be useful in both fights," Bucci said. "That's the only way SOCOM is going to maintain the capability that it needs to do both" missions.
SOCOM's total funding request for 2021 was $13 billion — about $700 million, or 5 percent, less than was enacted for 2020.
Requested procurement funding for 2021 includes: $211 million, an 18 percent increase, for rotary-wing platform upgrades and sustainment; $34 million, a 70 percent increase, for unmanned intelligence, surveillance and reconnaissance systems; $243 million, a 4 percent bump, for precision strike packages; $163 million, a 14 percent boost, for AC/MC-130J gunships; and $101 million for a new Armed Overwatch aircraft program.
Other procurement requests include: $21 million, a 64 percent cut, for underwater systems; $292 million, a 29 percent decrease, for ordnance; $111 million, a 5 percent reduction, for intelligence systems; $33 million, a 71 percent cut, for tactical vehicles; and $293 million, a 13 percent decrease, for warrior systems.
SOCOM spokesman Navy Lt. Cmdr. Tim Hawkins said the command now has six top capability areas where it is focusing its science-and-technology efforts. They are: biotechnologies/human interface; hyper-enabled operator; network and data management; next-generation effects/precision strike; next-generation mobility and advanced technology solutions for air, ground and maritime forces; and next-generation ISR and tactically relevant situational awareness.
The hyper-enabled operator effort "focuses on improving the speed and quality of operator decision-making by providing the benefits of advanced data analytics at the edge in contested and denied environments," Hawkins said in an email.
Network and data management initiatives will help ensure connectivity for communications and navigation in contested or denied areas, he noted.
Next-generation precision strike efforts are focused on "enhancing SOF lethality and ensuring dominance in denied and future operating environments by developing technology, scalable effects weapons, and cyber/electronic attack effects with increased range," Hawkins said.
Next-generation ISR and situational awareness initiatives will include the development of cutting edge, autonomous systems that will reduce operators' cognitive load and support "rapid, on-the-move ability to learn and communicate knowledge in all domains," he added.
Topics: Special Operations, Special Operations-Low Intensity Conflict, Budget