EDITOR'S NOTES DEFENSE DEPARTMENT
The Heavy Cost of Ignoring Biosurveillance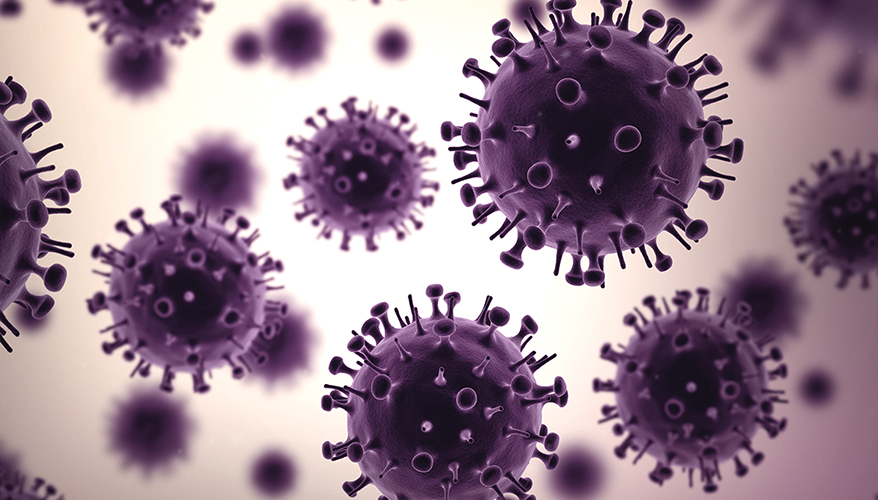 iStock illustration
It was Aug. 28, 2012 in a Washington, D.C., hotel near Union Station where the National Defense Industrial Association held its first and only Biosurveillance Conference.
It was lightly attended — if memory serves. I'll be charitable and say there were 75 attendees in the smallish room.
At least one of them — myself — was in the wrong place. Biosurveillance? I thought it would be about sensors. I was expecting to hear about typical defense and homeland security technologies designed to detect bioweapons — something akin to the Department of Homeland Security's BioWatch program, or what the Joint Program Executive Office for Chemical and Biological Defense wanted. The agenda included Defense Threat Reduction Agency personnel.
No, actually, the attendees were mostly in the public health field, and they were talking about a worldwide database where doctors, public health officials, veterinarians and the like could report what they were seeing as far as new infectious diseases.
They likened the concept to weather reports. The world has a network of sensors that tells meteorologists what's happening in the atmosphere. With the data, they can warn people if a storm is coming and citizens can prepare. The public health officials wanted to do the same for infectious diseases: manmade or natural. And the far-term goal would be to do predictive analysis — just like weather forecasts.
Here is an example: let's say a doctor in China — let's just say Wuhan, China — noticed an unusual number of cases of patients with a new respiratory disease marked by an unusually high fatality rate. He would then input that information into a database accessible to public health officials throughout the world. Then, let's just say, doctors in South Korea or Italy, noticed the same thing. Analysts could connect the dots and sound the alarm. Hospitals could stock up on items such as, let's say, face masks and respirators.
What I learned at that one-day conference ended up being part of a story that ran in the November 2012 issue. NDIA members with their expertise in information technology could have a lot to offer building such a network, I reasoned, so it was worth reporting.
Let's pull some quotes out of that 2012 story.
Harshini Mukundan, a scientist at Los Alamos National Laboratory, said diseases emerge from people, plants and animals.
"They are all interconnected, and having separate agencies monitoring each one defeats the cause."
Laurie Garrett, an analyst at the Council on Foreign Relations, said the technical part of setting up a biosurveillance network could be completed in five to 10 years. Policies and procedures were the roadblocks. "I don't believe we have the capacity or the will to implement" it, she said. U.S. political gridlock would prevent the idea from moving forward, she predicted.
Jason Pargas, special assistant to the DTRA director, sounded an optimistic tone. It could all come to fruition in five to 10 years. Prediction models, applied math and advanced computing would make it so.
The reporting that emerged from this conference ended up in the article, "Top Five Threats to National Security in the Coming Decade." We ranked "Bio-Threats" as No. 1. Yikes. I don't even want to mention what the other four were for fear of a jinx.
I would like to say that National Defense consistently reported on this issue and that we kept up a constant drumbeat for the need of a worldwide biosurveillance network, but that is not the case. Public health really isn't in our wheelhouse.
However, two years later in 2015, we did an update online, which was reported from an Armed Forces Communications and Electronics Association homeland security conference.
No progress had been made on a biosurveillance network, Jeff Runge, former chief medical officer at DHS, said at the conference. That year saw a deadly strain of the flu that killed many children and an Ebola outbreak.
"The rate and scope and spread of the illnesses were not detected before severe consequences occurred," he said. "These are cautionary tales underscoring the need for better biological intelligence."
Navy Cmdr. Janka Jones, then the director of medical programs in the office of the assistant secretary of defense for nuclear, chemical and biological defense, said, "We've got a lot of capability. We don't have a lot of money to build new capability."
Transparency, openness and data sharing would be key, she said. Jones helped the Obama administration in 2012 put together the first-ever national strategy on biosurveillance. It was released in July, shortly before the NDIA Biosurveillance Conference. It included a technology roadmap on how to build the information-sharing network.
"Biosurveillance — including early detection — is one of our first lines of defense against these threats," President Barack Obama wrote in the introduction to the strategy.

National Defense took its eye off the ball when it comes to biosurveillance — but so did a lot of people, apparently. That won't be the case in the future.
Granted, there are policy, procedure and diplomatic hurdles to overcome, but how much funding would it have cost to set up an initial biosurveillance network — $100 million, $200 million? Seems like a paltry investment when more than $1 trillion is being spent on an economic bailout, lives have been lost and entire industries brought to their knees.
It's crucial that any such network be independent of governments and left in the hands of public health officials. The data it gathers should not be filtered through bad actors such as the Chinese Communist Party, or elected officials who may have a political agenda.
One day — hopefully soon — big international meetings will return and the next Biosurveillance Conference will be held in a bigger venue with a lot more participants.
Topics: Defense Department