Pandemic: More Opportunities Exist to Leverage Defense Production Act (UPDATED)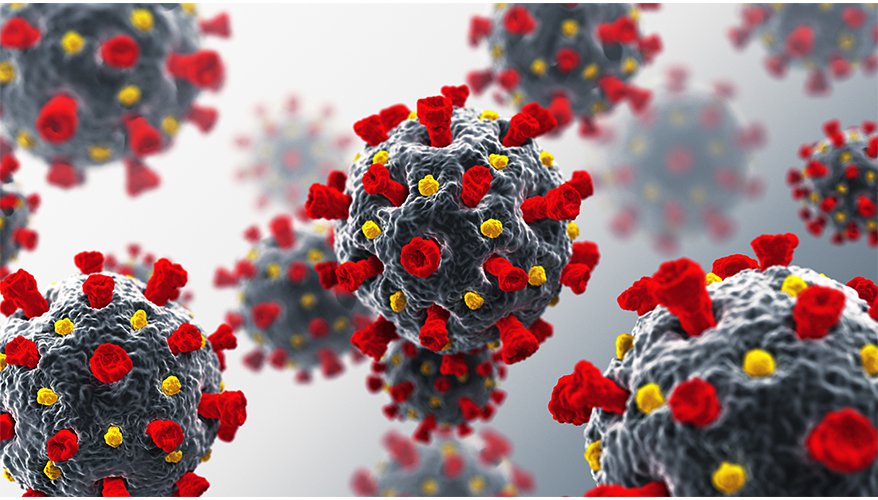 iStock image
The 1950 Defense Production Act, or DPA, gives the executive branch the power to direct industry during times of war or national emergency and bolster the supply chains for critical materials. Some observers say it should be implemented more widely to deal with the COVID-19 crisis.
In March, President Donald Trump signed an executive order invoking Defense Production Act authorities to deal with the COVID-19 pandemic. However, the administration has been criticized for not employing the law more widely to combat the virus, especially when it comes to utilizing Title I authorities, which enable the government to order companies to accept and prioritize government contracts for goods and services deemed critical for national defense.
Health care experts have been warning about shortages of critical personal protective equipment for those treating COVID-19 patients.
DPA Title III authority provides the Pentagon a means to partner with industry to strengthen commercial domestic industrial base capabilities essential to national security. The Defense Department is looking for opportunities to intervene in situations where a contractor has a common line between military and commercial products and the commercial products production was stopped due to COVID-19 protocols by state or local governments.
Using stimulus money and Title III authorities, the Pentagon could potentially "fill" the line with military orders, department spokesman Lt. Col. Mike Andrews said in a statement. "We will bolster U.S. suppliers who may have had commercial content which has not vanished."
It could also use the money and authorities to help contractors to convert their production lines to produce critical medical equipment and supplies for battling the pandemic that are in short supply such as masks, gloves and respirators.
"We continue to work closely with the defense industry to understand their ability to meet large-scale demands, and how DPA money can help," Andrews said.
Some contractors such as Boeing have already taken the initiative to assist with the crisis response and started producing personal protective equipment, to include face shields, using 3D printing technology.
"It has been concerning that the government hasn't more effectively used the statute to date," said Andrew Hunter, director of the defense-industrial initiatives group at the Center for Strategic and International Studies. "These are exactly the issues that it was passed to address way back in the 1950s."
The administration said it invoked the Defense Production Act to compel General Motors to make ventilators. But defense companies haven't faced the same pressure to date. "I haven't heard a lot from our membership on Title I," said Hawk Carlisle, president and CEO of the National Defense Industrial Association.
"I do think that there are companies that kind of feel like, 'Hey, there's opportunity here if the government is willing to invest in capital expenditures using Title III … to help companies accelerate production or transition to producing something different that's needed right now,'" he added.
On April 11, the Defense Department announced that it had received White House approval to execute the first Title III project for COVID-19 response, which will include an $133 million investment to increase domestic production of N95 masks.
On April 20, Undersecretary of Defense for Acquisition and Sustainment Ellen Lord told reporters that the department was planning additional Title III actions.
"We anticipate receiving blanket Title III approval for health care and medical resources to shorten the interagency process, and we are working with our interagency partners to plan and obligate," she said.
Approximately $750 million in stimulus funding from the Coronavirus Aid, Relief and Economic Security, or CARES, Act is being prioritized for medical resources, and $250 million is being prioritized to bolster the defense industrial base, she noted.
House Armed Services Committee Chairman Rep. Adam Smith, D-Wash., recently said the Pentagon is in a position to do more to produce critical medical supplies such as COVID-19 testing kits.
"The problem is how do you produce all of the stuff that you need?" Smith said in a teleconference with reporters. "Nobody in the United States of America is better at mass production in a crisis than the Department of Defense."
In the past, the defense industrial base has been called on to quickly churn out large numbers of military platforms such as mine-resistant ambush protected vehicles. But what's needed now are items such as cotton swabs, he noted.
"It's an immediate need. It's also a long-term need," Smith said. "Even if we do the social isolation perfectly, it's not like two months from now [COVID-19] is gone and we can forget about it."
The supplies produced by industry at the direction of the Defense Department could not only help the general population, but also military servicemembers and contractors, he noted.
"Until we get a vaccine, having this type of testing capability is going to become part of being able to safely protect the workforce, whether you're talking about, you know, an Army infantryman or … a Boeing worker going to help make the tanker."
Update: This story has been updated to include recent comments from Undersecretary of Defense Ellen Lord about plans to use Defense Production Act Title III authorities.
Topics: Defense Department, Defense Contracting