VIEWPOINT DEFENSE DEPARTMENT
Defense Industry Must Learn to Woo Millennials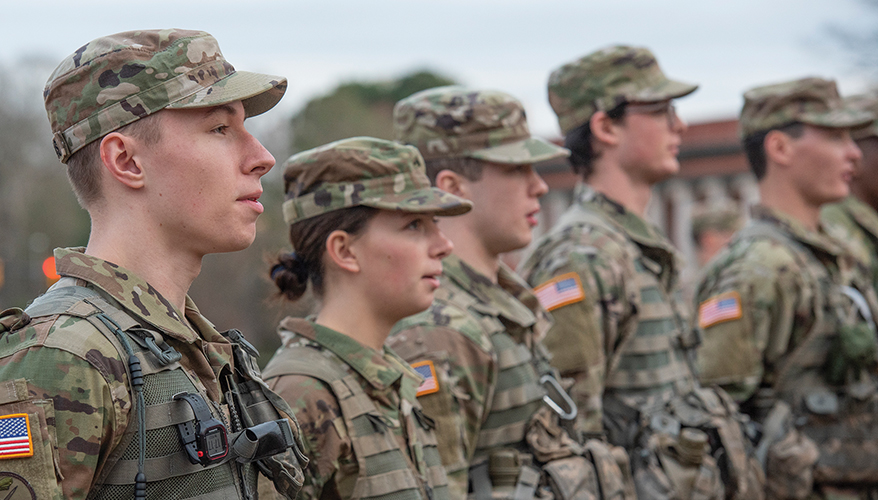 Army photo by Ken Scar
"Millennials are killing the [fill in the blank]." Changing attitudes by this younger generation are transforming society. But what about the defense industry?
The stakes are much higher than disappearing phone booths, DVD rental stores, newspapers, golf courses or other businesses they are blamed for destroying.
At stake are hundreds of billions of dollars, hundreds of thousands of science, technology, engineering and mathematics jobs, thousands of nuclear warheads and the national security of democratic nations.
Bottom line: the millennial-led defense industry will establish new heights of capability and superiority for the armed forces. But they may not initially "swipe right" when it comes to national security jobs. The integration of millennials into the defense industry workforce and positions of leadership is predicated on an evolution of all parties.
Regardless whether it's requited at first, the defense industry wants millennials, because it needs millennials. If for no other reason than the growing job vacancies, which are the result of two forces: the "silver tsunami" and steep defense sector growth.
The Defense Department was obviously not hiring much during the "peace dividend" in the late 20th century. The federal defense workforce civilian ranks decreased by over 20 percent.
Likewise in the private sector, cuts to large defense programs kept the boomers away, and as a result, the average age for defense workers is older compared to the median age of other American workers. Meaning the upper ranks of defense industry are closing in on retirement over the next decade.
Separately, as the defense industry rebounded and grew quickly after the millennium and continues to grow in an increasingly unstable world, new jobs are being created that need to be filled.
The defense industry needs to improve in many aspects if it wants to fill these vacancies. First, a revamp of talent capturing methods is required. This includes hastened background and security clearances, more competitive salaries, and increased presence in urban and ex-urban areas preferred by millennials.
Background checks can typically take months, leaving potential candidates out to dry while other offers come knocking.
Competitive salaries are also an issue. Millennials are the highest indebted generation coming out of college. A lack of competitive salary will drive them away into other industries to pay off those school loans — and the sooner the better for them.
Lastly, there's little overlap with regions associated with the defense industry centers and millennial-preferred cities such as Nashville, Tennessee; Portland, Oregon; Austin, Texas; and New York City's Brooklyn. The defense industry needs to achieve more fluidity and willingness to invest in up-and-coming cities where millennials congregate in order to capture talent.
It also needs a better marketing campaign for potential candidates. They should know that it is perhaps the most inclusive business sector, with a job for every person and interest. The defense industry operates in vast domains — from the depths of the ocean to space — has a wide range of work environments — from sandals to brogues — and has positions in the full spectrum of STEM fields.
Within the defense industry, one can work on anything from robots and artificial intelligence, to new warfare domains — including space, electromagnetic, and cyber — biotech, blockchain, supersonic technology, material sciences and renewable energy. This versatility makes the defense industry one of the most unique and rewarding sectors for a career. The defense industry truly provides a Goldilocks job option for all.
Additionally, millennials, more than previous generations, desire a job with a purpose, and few jobs can provide more satisfaction than playing a part in the national security of the free world.
A May 2016 Wall Street Journal article titled, "Helping Bosses Decode Millennials," referenced the consulting fees large Fortune 500 companies were paying for "decoding" this emerging workforce, and quoted $20,000 per hour for such a service. Imagine the defense industry — and taxpayers — coughing up $20K an hour from the national budget or its profits to understand what motivates their young millennial workforce and how to endear themselves to this young generation.
Taking a page from one of the military services, just use the "keep it simple, stupid" (KISS) principle, and sell the defense industry based on what it is — an opportunity to work on cool technology and sciences, in great environments, with great people, for noble reasons.
There will be aspects of the industry that are incongruous with the millennial generation, so they will need to accept these factors if they are to assume leadership roles.
First, defense work is not Instagrammable. National security is paramount. But that is not to say there cannot be great defense industry influencers, a canon that has included Leonardo da Vinci, Sébastien Le Prestre de Vauban, the Wright Brothers, John Barnard, Alan Turing, Kelly Johnson, Adm. Rickover, Robert Oppenheimer, Neil Armstrong, the fictional Tony Stark or James Bond's Q.
Second, defense work rarely provides instant gratification. Its bread and butter are programs long to market, five to 15 years from program start to program delivery.
Third, there is a large part of the industry that involves what are called "technology preservationist roles," such as sustainment of the equipment already in the hands of warfighters that may not hold the attractiveness of research-and-development and startup companies. Millennials will come in contact with technologies fielded when they were just coming into the world, like operating systems of the 1990s, original Pentium computers, PS/2 peripherals and Fortran software language. These components are still incorporated in large swaths of deployed military equipment.
But for every part of the industry that may make millennials uncomfortable, there is an aspect that millennials can improve. Why? Because the defense industry needs hacking, a skill millennials have systematized beyond IT systems. Defense industry challenges ripe for hacking by millennials include the reduction of bureaucracy, the creation of more creative safe places, protection of intellectual property from foreign entities, the management of mountains of data being created by today's technology, improved budget management and the development of college programs for earlier defense sector education.
Perhaps the telltale sign if this match will be successful is whether millennials will be comfortable with the responsibility of developing nuclear programs. The beginning of the century was dominated by international terrorism, but recent acts over the past decade have created an increased cause for concern, whether it's North Korea's nuclear missile ambitions, China's island grab in the South China Sea, Russia's annexation of Crimea, or the rhetoric of Iran.
In January 2020, the "Doomsday Clock," a product of the Bulletin of the Atomic Scientists that is a symbol of the likelihood of a man-made global catastrophe such as nuclear war, moved to 100 seconds before midnight, the closest it has been since 1953.
But while there is an indisputable rise of new powers and forces that may be threatening U.S. safety, there is the possibility that millennials, and their children — Generation Z — could ease or eliminate these tensions.
These digital natives are as globalized and inclusive as other young generations have been, so they may be uniquely qualified to set the clock back.
We're at the dawn of a new generation of engineers and scientists comprising millennials, who will make the defense industry what they need it to be. Whether it's increased growth to keep pace with threats, or contraction due to peace, the new millennial bosses will have the intelligence, creativity and drive to lead the industry, overcome its challenges, and help maintain national security.
Godspeed, millennials. As Gen. Douglas MacArthur said, "Our mission remains fixed, determined, inviolate. It is to win our wars. Everything else in your professional career is but a corollary to this vital dedication."

Jeremy A. Shattuck is the system engineering manager at Hydroid Inc., an awardee of the DIA Ferguson Award for Systems Engineering excellence, and the author of the book, The Defense Millendustry.



Topics: Defense Department