JUST IN: Pentagon Bringing New Space Sensing Capabilities Online (UPDATED)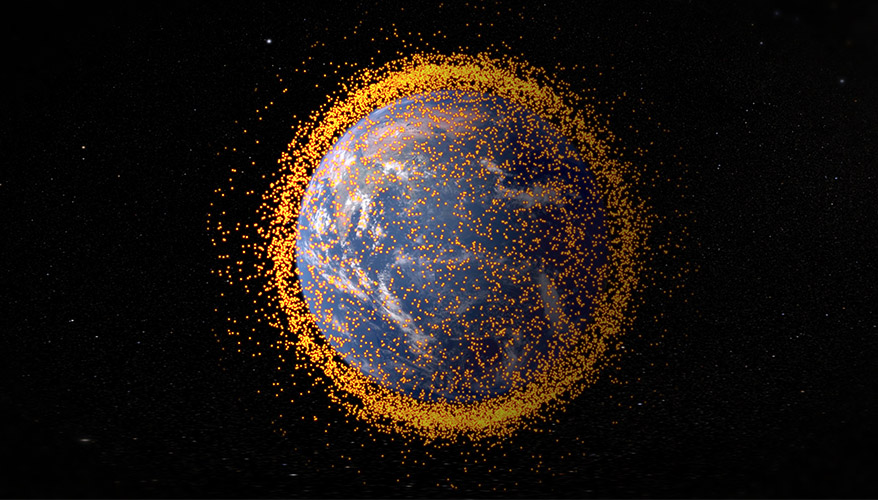 Rendering by NASA's Goddard Space Flight Center/JSC
The Defense Department is onboarding new capabilities to increase its space situational awareness, as the military tries to protect its assets on orbit and keep an eye on adversaries' systems.

"We just installed a new radar ... called the Space Fence and it went active, and has gone through testing and it has now been accepted for use," said Rear Adm. Marcus Hitchcock, director of strategy, plans and policy at U.S. Space Command. The organization is the military's newest combatant command, which was stood up last year.

The Space Fence helps the military track debris and small objects. The Pentagon had estimated that there were at least 25,000 objects or more on orbit, including about 2,000 man-made satellites, Hitchcock said during the Navy's League's Sea-Air-Space conference, which is being held virtually this year because of safety concerns surrounding COVID-19.

The command believes the new system will increase its situational awareness tenfold.

"As this Space Fence comes online … we might see as many as 250,000 different objects up there," he said."We might see something the size of a golf ball on orbit, which will give us a much better understanding of what's up there."

The Space Force and U.S. Space Command are continuing to pursue enhanced situational awareness by taking data from optical sensors and radars such as the Space Fence and fusing it together to get a clearer picture of what is happening in space, he said.

The command is also working with the intelligence community to retrieve information on adversaries' assets, he noted.

"It's fundamental to our way forward, this development of space domain awareness," Hitchcock said. "I think it gives us much more granularity on what is up there."
Hitchcock's remarks came the day after Russia tested a direct-ascent anti-satellite, or DA-ASAT, missile test, according to Space Command.

"Russia's DA-ASAT test provides yet another example that the threats to U.S. and allied space systems are real, serious and growing," General John W. "Jay" Raymond, commander of Space Command and chief of space operations for U.S. Space Force, said in a press release.

The weapons system is capable of destroying satellites in low-Earth orbit, he noted.
"This test is further proof of Russia's hypocritical advocacy of outer space arms control proposals designed to restrict the capabilities of the United States while clearly having no intention of halting their counter-space weapons programs," Raymond said.
Earlier this year, Russia conducted an on-orbit test of two spacecraft known as COSMOS 2542 and COSMOS 2543, according to the release.
"These satellites, which behaved similar to previous Russian satellites that exhibited characteristics of a space weapon, conducted maneuvers near a U.S. government satellite that would be interpreted as irresponsible and potentially threatening in any other domain," the release said.
Raymond said the COVID-19 pandemic has made U.S. systems even more critical as the country uses them to manage global logistics, transportation and to communicate.
Meanwhile, the Space Development Agency is pursuing plans to have its first tranche of new tracking and communications satellites in low-Earth orbit by 2022.

The organization was established last year in hopes of wielding a new approach to building space-based capabilities, and it has set an aggressive timeline for deploying a new constellation.

"It's much better to have an 80 percent solution up there giving you capability than a 100 percent solution sitting on a shelf," Space Development Agency Director Derek Tournear said during the conference.

The agency released a draft request for proposals to members of industry earlier this year for the data transport layer, which is intended to be the main support for the joint all-domain command-and-control communication system moving forward, Tournear said. He anticipates releasing a final RFP May 1. The agency wants to have companies on contract in August to begin procuring the 20 satellites that will make up the initial tranche of the transport layer, he said.

Hitchcock said to succeed in its mission, Space Command needs increased collaboration with industry and international allies, and to take advantage of the "explosion in commercial space capability."
Update: This story has been updated to include comments from U.S. Space Command about recent Russian anti-satellite weapons testing.
Topics: Space, Space Policy and Strategy, Space Industry